Sir Stirling Moss backs Lewis Hamilton to win 2015 world title
"I'll be surprised if he doesn't," says former Mercedes driver
By William Esler
Last Updated: 08/04/15 1:49pm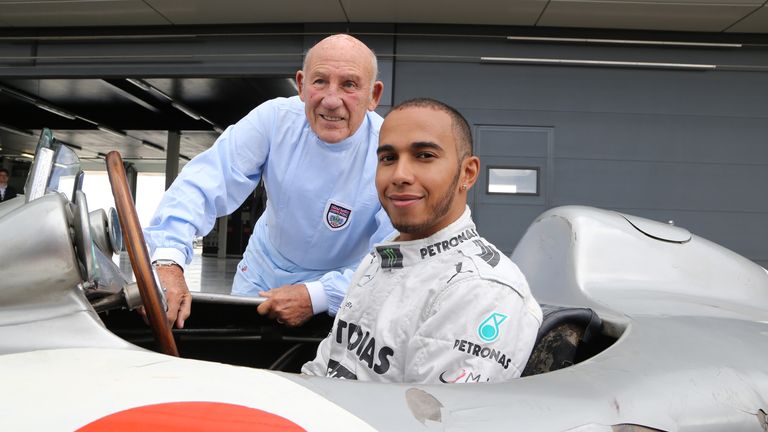 Sir Stirling Moss says he would be "surprised" if Lewis Hamilton does not win a third world championship in 2015.
The reigning champion currently leads the drivers' standings after a victory and a second place in the opening two rounds of the season and the Silver Arrows once again look the team to beat.
"I'll be surprised if he doesn't really," Moss told Sky News when asked if Hamilton could win the 2015 title. "He is a fantastically quick driver and he has the right engine in a Mercedes and that combination has to be winning I think."
Surprisingly, it is Ferrari's Sebastian Vettel who has emerged as Hamilton's main challenger after the Scuderia returned to winning ways in Malaysia.
"I think it was the best thing that could happen," added Moss. "We know Vettel is a fantastic driver, but for Ferrari to come back as well as it did is really great news."
Just three points separate F1's most recent champions in the standings and Moss things there is little to choose between them.
"I reckon Vettel is fantastic as well. He and Vettel I would put in the same breath," said the 16-time grand prix winner.
There will be no race in Germany on the F1 calendar for the first time since 1960, but Moss doesn't see the loss of the modern Hockenheim and Nurburgring circuits as a blow.
"The German GP, the place they had to run it was terrible," he said.
"From the very finest circuit in the world, the Nordschleife at the Nurburgring, to a very moderate circuit. What worries me is that they are lessening the competition between the drivers in these cars."