Conclusions from the Chinese GP as Lewis Hamilton wins
Rosberg loses the race and then loses the plot in the press conference, Verstappen is the new Lewis Hamilton, and Pastor Maldonado is fast becoming more hassle than he is worth to Lotus...
By Pete Gill
Last Updated: 21/04/15 3:10pm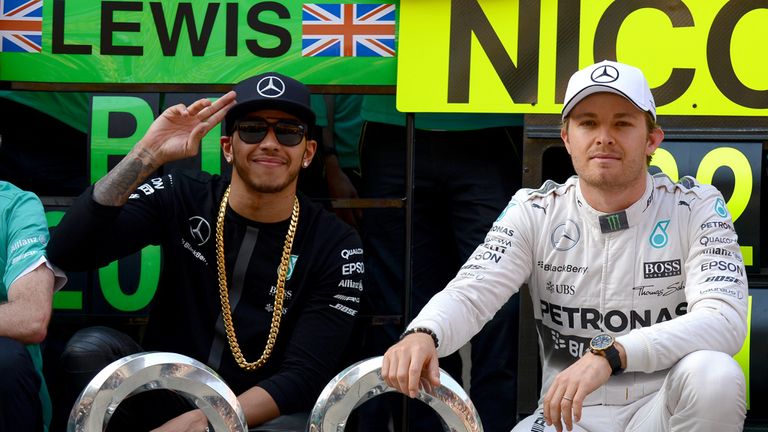 Rosberg needs to know when he is beaten
Watch the extraordinary footage from the post-race press conference as Nico Rosberg lets rip at Lewis Hamilton and there's one tell-tale glimpse of emotion that speaks loudest of all.
No, not the visible fury of the cold-eyed Rosberg, although it's hard to ignore his simmering anger. Look instead at the smirk of Hamilton when he is asked to respond to his team-mate's accusations. It's all he can do not to laugh out loud.
Rosberg hasn't merely made himself sound absurd, accusing the actual race victor, the driver who reached the chequered flag quickest of all, of driving too slowly, but he has also made the cardinal sin of effectively admitting in public that Hamilton has got inside his head. The spiky defiance of 2014 has crumbled into what increasingly sounds like a beaten man. On and off the track, Rosberg has taken an absolute thrashing at the start of 2015. Some would say that Rosberg has not been the same ever since Hamilton pulled off the move of last season when he claimed his former friend had admitted crashing into him on purpose at Spa.
Rosberg's head, to use the popular vernacular, certainly wasn't in the right place this weekend.
It matters not a jot that - and this won't be a popular view - the German's complaints after the race may have been valid. Mercedes tacitly confirmed as much by immediately heeding his radio call with an instruction to Hamilton to speed up. Unfortunately for Rosberg, who himself knows a thing or two about the dark arts of motor racing, compromising a rival is a tactic as old as sport itself. Find a driver who says differently and introduce yourself to a serial loser.
As the race leader, Hamilton was fully entitled, according to the law of the racing jungle, to drive at whatever speed he wanted. And if he succeeded in winning whilst simultaneously saving up his tyres and compromising his rival then all the more credit to him for his dexterity. 
Hence the smirk. Game, set, and match to Hamilton.
Mercedes have a car for usual summer seasons
So much for the theory that tyres would be the Achilles' heel in the Mercedes package this year then.
Although Ferrari's ability to make their soft tyres run longer than the W06 could manage in the extreme heat of Malaysia was the Silver Arrows' undoing two weeks ago, China provided an altogether different perspective on both teams' relative strengths and weaknesses.
Not only were both Hamilton and Rosberg able to run the sort of stint lengths that were expected from Ferrari in order to nullify the threat from Sebastian Vettel and Kimi Raikkonen, but both W06s seemed far more adept at switching on the harder medium compound at the start of their final stints. Easily missed after the post-race hullaballoo, but Vettel, barely a second behind Rosberg after their final stops, had fallen over five seconds adrift before the Safety Car brought proceedings to a rather anti-climatic conclusion. Ferrari's age-old struggle to put heat into their tyres hasn't disappeared just yet.
The narrative may have been slightly distorted by the benefits Hamilton and, to lesser extent, Rosberg exclusively enjoyed from running in clean air, but the picture presented in China was far more nuanced than the straightforward 'Ferrari are better on their tyres' conclusion of Malaysia. Ultimately, it would appear that while Ferrari have a car better suited to hot conditions, the Mercedes W06 has the edge in cooler climes.
You win some, you lose some - and a summer heatwave in Europe could be the making or breaking of the title race.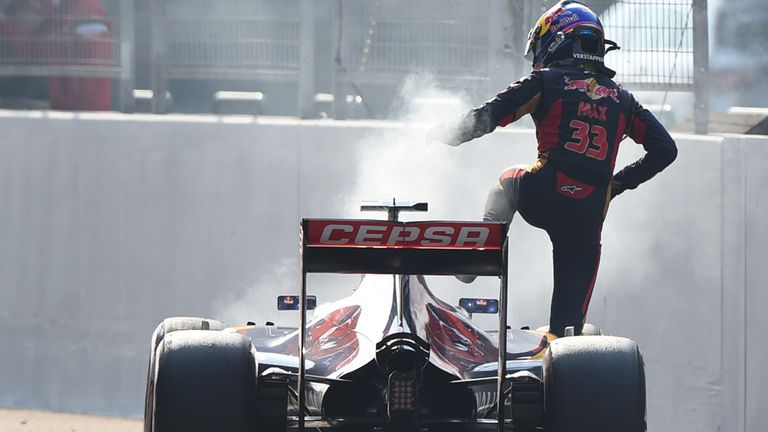 Verstappen is a star in the making
No, not just a star, but in the words of Martin Brundle, a pundit not given to hyperbole, but "a potential superstar". The Toro Rosso youngster isn't only super-fast, but, better still, he's super-exciting. Even after just three races, Verstappen oozes talent and the type of box office aggression that the sport hasn't born since Lewis Hamilton marked his F1 debut eight years ago by mugging the then-world champion Fernando Alonso into the first corner in Australia. And Hamilton, of course, had a McLaren to play with; Verstappen is ripping through the midfield in a car bereft of straightline speed, finding ways of overtaking where there ought to be none.
Unless his Red Bull contract is watertight, some big hitters will surely be knocking on Verstappen's door soon, ready and willing to rip up any long-term driver line-up plans they may have had.
Maldonado may be more expensive than his sponsorship is worth
It was only a matter of time before Lotus broke their points-scoring duck for 2015, although given that he had almost endured a full calendar year without troubling the scorers, Romain Grosjean's seventh-place finish this weekend couldn't have come a moment too soon for the Frenchman.
It may not have been apparent in the opening two races, when the Lotus appeared to be a magnet for trouble and misfortune, but the Mercedes-powered E23  is very likely the fourth-fastest car on the grid, bettered only by the Mercedes, Ferrari and Williams. If so, that spells further ignominy for Red Bull, reduced to duelling with Sauber and Toro Rosso this weekend at the back end of the midfield pack - or at least it would do if only Pastor Maldonado would stop giving pay drivers a bad name.
In the interests of fairness, it must be acknowledged from the outset that the Venezuelan, whose wheel-perfect victory in Spain three years ago is surely destined to be considered one of the biggest one-off flukes in the history of sport, was the victim rather than perpetrator of his crash with Jenson Button. But there the mitigation ends and the finger-pointing begins. As Grosjean's unobserved cruise to seventh in identical machinery testified, Maldonado shouldn't have been anywhere near the two McLarens at that stage of the race. Instead, he would have been about ten places up the road but for taking his car for the wrong type of spin having already blown his race by pitting for a cup of tea with a couple of startled marshals rather than entering the pitlane correctly.
When does a pay driver stop paying his way? Right now, the difference between the amount prize money Maldonado may potentially cost Lotus and the sponsorship he brings the team must be an interesting quandary for a bright young thing with a degree in mathematics to grapple with.