Bernie Ecclestone has no problem with continued use of V6 turbo engines
F1 supremo happy with hybrids but wants the cars to be more difficult to drive
By Mike Wise at Bahrain International Circuit
Last Updated: 21/04/15 11:56am
Bernie Ecclestone says he has no problem with the continued use of V6 turbo engines, provided the cars are harder to drive and costs are controlled.
F1's supremo was speaking at the Bahrain GP, after a meeting in which proposals such as increasing engine power to 1,000bhp as well as boosting noise were discussed.
Ecclestone had been quoted as saying that he wanted a return to V8 power. Speaking on Sunday, however, his stance has softened.
"Two things: those who supply the engines have to supply the same engine to the teams – if it's the current one upgraded to 1,000bhp, then good," the 84-year-old said.
"But at a price they can afford to pay. Maybe make the cars more difficult to drive."
On Saturday, Mercedes motorsport boss Toto Wolff said that discussions are ongoing about the changes, which he said would create a "spectacular formula".
But when it comes to hybrid power – a switch which was announced in 2011 and introduced last season after huge investment – he added that the engine manufacturers are insistent.
"I think all engine manufacturers are pretty clear that the current engine architecture with the hybrid component needs to stay in place," he said. "This is the direction we've had and this at least at the moment is the current status between Ferrari, Renault and Mercedes."
Wolff said increasing fuel flow above its current limit of 100kg/hour would boost both power and noise. However, he added that re-design work would also increase costs.
"In 2017, those engines, between all manufacturers are going to have north of 900 horsepower. And then it's a question of how do you want to market that? Does it make a big difference between having 950 horsepower and 1,000?" he said.
"I think there are pretty easy tools to increase horsepower and this is increasing fuel flow. If you want to increase the fuel flow by 10 kilogrammes an hour or 20 kilogrammes or whatever it is then you're going to have more than 1,000 horsepower.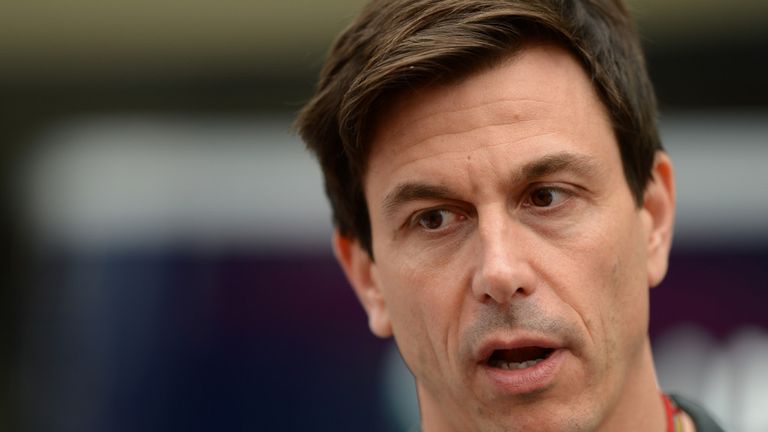 "But we need to redesign crucial components of the engine. You need to make them more reliable and that involves a lot of development costs."
Last year's engine change provoked debate almost immediately, with fans turned off by the reduced volume and Mercedes' rivals pushing for changes to rein in the current pacesetters.
Costs have also been an issue, with standard parts suggested. However, a move to change the rules in time for next season was rejected in February.
Mercedes has opposed changes in the past, but Wolff said the German manufacturer is now more open to compromise.
"There's a governance in place and for 2017 it needs a simple majority in the F1 Commission to change the rules and this is the reality. So if you're being a hardliner and blocking everything you're going to be run over. So at least let's stay at the table and discuss it in a sensible way," he added.