Susie Wolff to drive in Spanish GP practice for Williams
Scot scheduled to run in three practice sessions this year
By Pete Gill
Last Updated: 12/05/15 1:50pm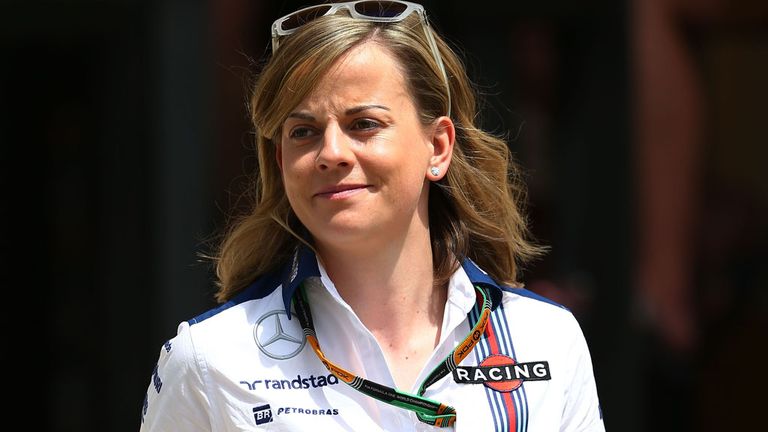 Williams test driver Susie Wolff will return to action in practice at next week's Spanish GP as the Scot continues her quest to become the first female driver to start a F1 race for over forty years.
After running in Friday practice sessions at last year's German and British GPs, Wolff is the only female to actively feature during a grand prix weekend since 1992. However, Lella Lombardi still remains the last woman to start a grand prix after making 12 appearances in 1976.
Wolff's aspirations of emulating Lombardi suffered a blow earlier this year when Williams confirmed she wouldn't have replaced Valtteri Bottas if the Finn's back injury had ruled him out of the Malaysia GP. Wolff described Williams' subsequent appointment of Adrian Sutil as cover for Bottas and Felipe Massa as "disappointing."
"It was a surprise for all of us that we were not expecting," said Wolff. "I respect the decision of the team. I think they wanted to have someone with more racing experience and they chose Sutil."
However, while Sutil has yet to drive the 2015 Williams, Wolff has confirmed she will be behind the wheel of the FW37 in first practice at next week's Spanish GP.
"This time next week...Can't wait to drive the #FW37 again. #FP1 #Barcelona #WeAreRacing," she tweeted.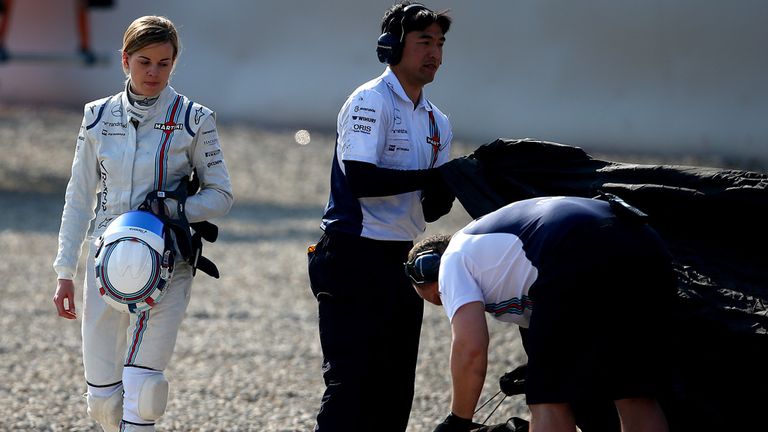 Wolff, wife of Mercedes boss Toto, drove the Williams at Barcelona earlier this year on Day One of the first of two pre-season tests at the Circuit de Catalunya when her participation was restricted by a high-speed collision with Sauber's Felipe Nasr. Although trackside observers absolved Wolff of any blame for the crash, she ended the day bottom of the timesheets.
The simmering issue of female participation in F1 became a hot topic of debate two months ago when Bernie Ecclestone, the sport's supremo, proposed the introduction of an all-women support series. While Wolff herself rejected the suggestion, it has received the endorsement of Carmen Jorda, the recently-appointed development driver at Lotus.
"I think he is right, it could be a good idea to have a women's series," Jorda told Sky Sports F1. "I've been racing since l was 12 and for many years l have seen women try to make it to the top but nobody has done it. So why not give it a try?"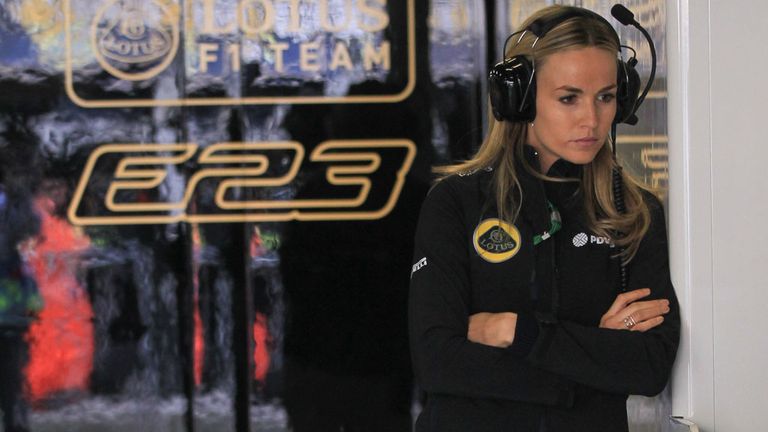 Jorda has yet to be seen in the Lotus E23 but hopes to run in a practice session before the end of the year. If the Spaniard does appear, she will do so at the expense of Romain Grosjean after Pastor Maldonado confirmed to Sky Sports that his contract includes a clause guaranteeing he will participate in every event.
Williams are yet to confirm who Wolff will replace at Barcelona with the 32-year-old Scot also scheduled to run in practice at the British and Austrian GPs this summer.