F1 drivers have welcomed plans for faster cars in 2017
Button, Hamilton and Raikkonen all welcome plans for a return to re-fuelling; Alonso reckons sport has been heading "in the wrong direction"
By Mike Wise in Monaco
Last Updated: 04/06/15 4:37pm
Perhaps unsurprisingly, drivers have voiced their support for plans to make F1 cars much faster than the current crop the season after next.
Last week's Strategy Group meeting resulted in proposals for cars in 2017 that would be a good five to six seconds faster thanks to aerodynamic changes, a weight reduction and wider tyres.
Higher revving engines would provide more power and also boost engine noise, while a proposal to bring back refuelling has also caught the eye.
Speaking in Monaco on Wednesday ahead of this weekend's race, drivers almost to a man welcomed the prospect of faster, more physically challenging cars - particularly those who also raced in F1's 'sprint' era a decade or more ago.
However, Jenson Button also pointed out the cost of making such changes at a time when the subject of F1 finances is under scrutiny.
"There's always room for improvement. For me, the best years that I raced in Formula 1, the most fun from a drive's point of view, was 2004," Button said. "We had three-litre V10 engines, 900bhp, they revved to 21,000rpm, we had a tyre war.
"It was great, but times change. The costs and everything have to be taken into account and I don't really know where that puts us for the future."
The proposals must still move through the next two stages of the FIA's rule-making process - approval by the F1 Commission and the World Motor Sport Council - if they're to come into effect.
Furthermore, technical bosses will discuss their feasibility at a meeting in Monaco on Friday.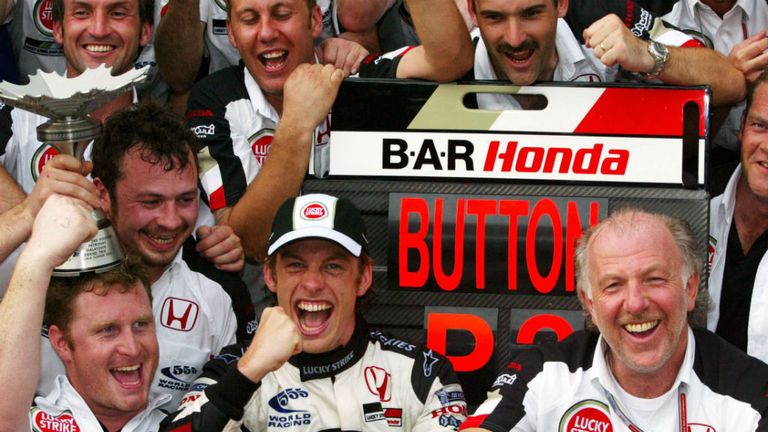 Referring to that meeting, Button's McLaren team-mate Fernando Alonso reckoned that "if the tests come back, I think we will hear some rules from seven or eight years ago.
"Which means that, in the last four or five years, we were going in the wrong direction."
With the Grand Prix Drivers' Association (GPDA) engaging with fans this weekend in an effort to understand how they might improve F1, Alonso believes the last few years have been a turn off.
 "I think the grandstands tell us," he said, the Spaniard adding that the 2005 season – the year he won his first title – was the last time he felt he was pushed to the absolute limit.
"The cars were, I think, eight seconds quicker," he said. "I think in Malaysia this year, the engineers made a calculation that the winner of Malaysia this year, compared with the winner of Malaysia in 2006, could be six laps slower – lapped six times.
"When you are six or seven minutes in a race, or eight seconds per lap quicker than this year's car, that's very demanding physically and mentally."
Alonso added that refuelling would "probably re-open some kind of strategy imagination that could help you in some of the races" and pointed to the mixed-up grids that fuel strategies could produce.
"If you give a paper now I will put you the grid order of here, Canada and Austria. I will miss , probably, one or two positions and this is probably what the fans are not welcoming now," he added.
Lewis Hamilton and Kimi Raikkonen also expressed support for a return to fuel stops, as did Daniel Ricciardo, Valtteri Bottas, Pastor Maldonado and Nico Hulkenberg – none of whom raced in F1 the last time they featured.
While Romain Grosjean said he didn't care either way, only Marcus Ericsson in the FIA press conference said he preferred things as they are now.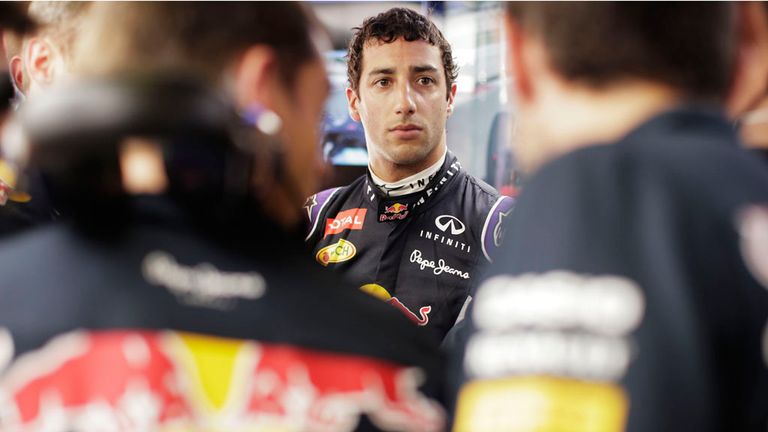 "I think if it makes the race faster, it makes lap times quicker and we don't have to drive around nearly at GP2 pace at the start of the race, that's a good thing," said Ricciardo.
"Also from the physical side, the races now, they're not easy – we still sweat and get out of the car feeling like we've done a workout.
"But I think to really be on that extra level, it would help to make it a bit more of a challenge."
"Quicker cars again, noisier engines, that's what I'd like to see," said Hulkenberg. "Refuelling, I'm not sure; I've never had a car or done a race in F1 with refuelling.
"I don't necessarily need that but if it's good for racing then why not?"
"Why not?" added Maldonado. "I remember in the past the refuelling was making the grid more compact and was giving the medium teams the chance to compete."
Don't miss Sky Sports F1's exclusively live coverage of the 2015 Monaco GP. The race begins at 1pm on Sunday, with build-up underway from 11.30am. No Sky Sports? No problem! Watch the Monaco GP for £6.99 with NOW TV