Drivers launch survey to find out what fans want from F1
Sebastian Vettel says it's time to "ask the people what they actually want"
By James Galloway
Last Updated: 21/05/15 6:49pm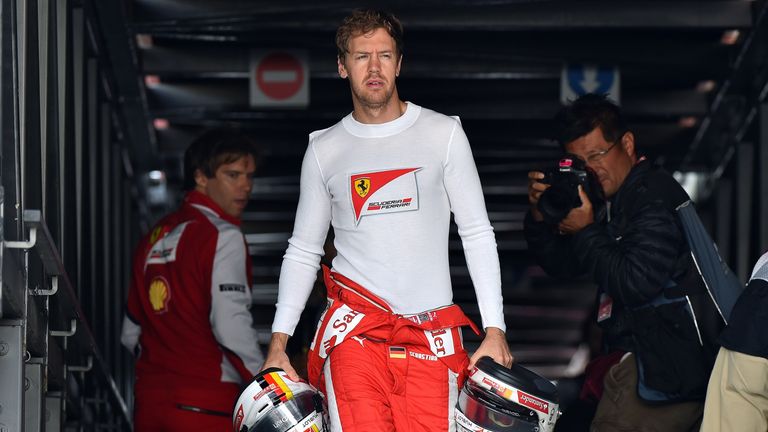 F1's drivers have taken the unprecedented step of launching a survey to find out what the sport's fans want it to be like in the future.
Hot on the heels of the Strategy Group's proposals to spice up the sport over the next two seasons, the drivers' union – the Grand Prix Drivers' Association – has decided to canvass the opinion of Formula 1's worldwide fan base. 
The GPDA, which is made up of the majority of the grid's drivers, has traditionally been more associated with safety issues but under the chairmanship of former Benetton and Williams driver Alex Wurz has decided to take steps to get closer to the fans.
Ferrari's Sebastian Vettel, who serves alongside McLaren driver Jenson Button as a director, believes a survey of fans' opinions is long overdue.
"I think what the fans want is the fastest driver wins," Vettel told Sky Sports F1.
"The technical part of Formula 1 has always been a part of it. The cars as we run them now are very, very complex and not easy to understand – even for us and for the teams. So there's a lot of things to talk and discuss, which is why it's been going back and forth [between F1's powerbrokers] for so long.
"So I think it's about time to do that, ask the people what they actually want and see what comes out."
In a statement, the drivers' group said: "The GPDA's slogan is #RacingUnited, and that is what we believe is needed in the future. Whether we are drivers, involved with teams, or just fans, we are all united in wanting F1 to become even more exciting. Your opinions will help us do that."
As things stand, the drivers have no official say in F1's rule-making process, although Felipe Massa said earlier this week that they are working towards having a more active role.
"I think it's important that drivers are together with technical and sporting meetings to decide the future of Formula 1 and to change things so it's much more interesting for the racing and the fans," the Williams driver told Sky Sports News HQ. 
"We need to understand what is nicer to see in the race and for the fans to really enjoy Formula 1 once more. We are pushing to have drivers in the meetings, which is important."
Speaking to Craig Slater after helping launch the drivers' online survery, F1 supremo Bernie Ecclestone replied when asked if he would listen to the findings: "We'll have to see. 
"Ideas are easy - getting ideas to work is difficult."
Don't miss Sky Sports F1's exclusively live coverage of the 2015 Monaco GP. The race begins at 1pm on Sunday, with build-up underway from 11.30am. No Sky Sports? No problem! Watch the Monaco GP for £6.99 with NOW TV