Force India to introduce new B-spec car at the British GP
Upgraded model will first be put through its paces at post-Austrian GP test
By Pete Gill
Last Updated: 10/06/15 10:41am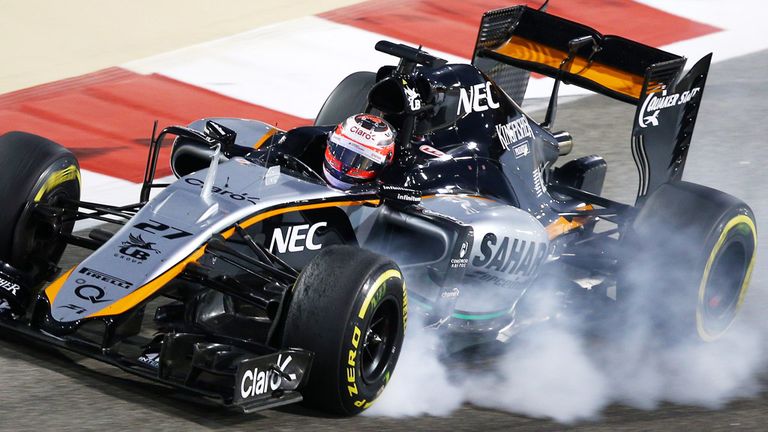 Force India will introduce their upgraded B-spec car at Silverstone for the British GP, deputy team principal Bob Fernley has confirmed.
The new car, which has been touted as being a radical departure from the current model, will be introduced at the upcoming post-Austrian GP test before making its race debut at Silverstone, the team's home event.
"The new spec car will be with us in Silverstone for its first race. From there on we can build and get points on merit rather than opportunity," Fernley told Sky Sports F1 in Canada.
While the news is a boost for Force India, confirmation that two models of the new car will be available is likely to be greeted with wry disappointment in some quarters. The team had previously contemplated only introducing one new car in either Britain or Austria and then determining whether Nico Hulkenberg or Sergio Perez would drive it by a toss of a coin.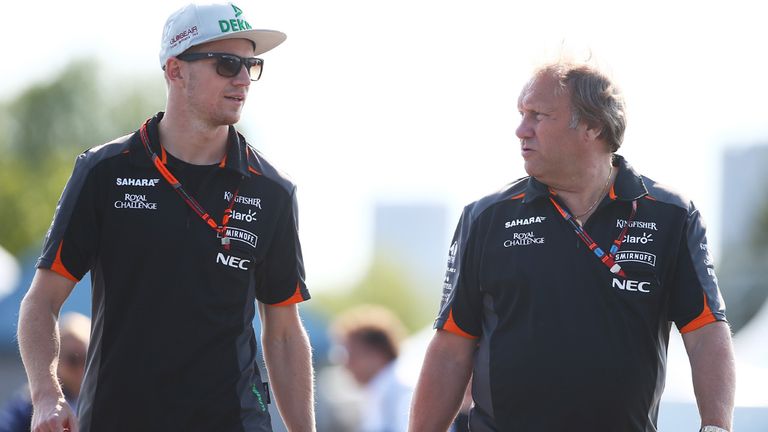 Plagued by financial worries, Force India have been on the backfoot since the start of the year when they missed the opening winter test and only debuted their 2015 charger midway through the third and final pre-season event.
"The team have done an amazing job," said Fernley. "We started off with a difficult situation and where opportunities have come along we have taken every one of them and where we have struggled we have done damage limitation. We have to continue that process."
 Speaking to Sky Sports in February at the time of the VJM08's belated introduction, Fernley predicted that Force India could reverse their traditional tendency of starting a season strongly before fading away.
In the event, the Silverstone-based outfit have performed respectably during the opening months of the campaign, scoring points in four of the first seven races of the season.