Red Bull accuse Renault of sapping 'will and motivation' to continue in F1
"What else has to happen that we will lose our motivation completely?" asks owner Dietrich Mateschitz
By Pete Gill
Last Updated: 19/06/15 4:53pm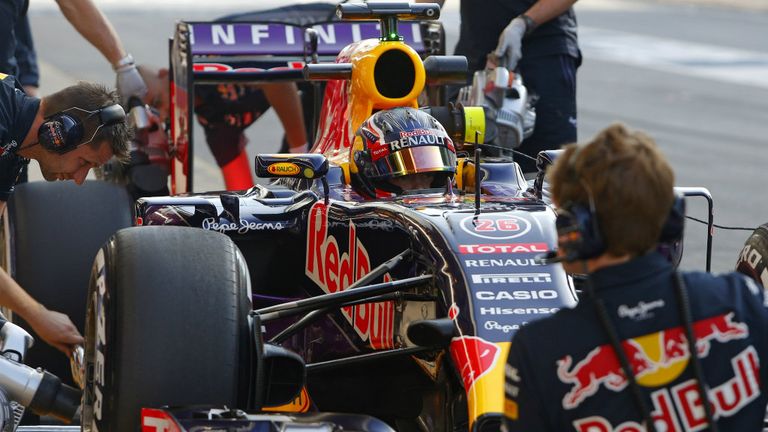 Red Bull owner Dietrich Mateschitz has launched a fresh attack on engine partners Renault, accusing them of sapping the team's 'will and motivation' to continue in F1.
The normally publicity-shy Mateschitz warned two months ago that his passion for the sport was on the wane in the wake of Red Bull's dramatic fall from grace since 2014's 'rules revolution'.
His latest tirade, however, marks a new low in the crumbling relationship between Red Bull and Renault that appears set to end in an imminent divorce.
"They take from us not only time and money, but also the will and motivation," Mateschitz told Speed Week magazine. "There is no driver and no chassis which is more able to compensate for the lack of horsepower.
"What else has to happen that we will lose our motivation completely?"
To compound Mateschitz's frustration, both of his team's cars are set to start their home race this weekend at the Red Bull Ring on the back rows. Red Bull confirmed ahead of Friday practice that the RB11s of Daniel Ricciardo and Daniil Kvyat would suffer grid penalties after being fitted with their fifth engines of the season.
Red Bull are contracted to remain in F1 until at least 2020, but Mateschitz warned: "You can't force one to stay, when he wants to go out."
For their part, Renault have voiced their own unhappiness with Red Bull following the partnership's sudden slump in performance and confirmed they will evaluate whether to recommit to F1 at the end of the year.
Renault are one of just four engine providers in F1 at present and Red Bull boss Christian Horner admitted earlier in the year that, bereft of any viable or obvious alternatives, Renault's exit from F1 would effectively force the team out of the sport.
However, paddock rumour in Austria suggested that Red Bull are considering asking erstwhile rivals Ferrari for a supply of engines.
Don't miss Sky Sports F1's exclusively live coverage of the 2015 Austrian GP. The race begins at 1pm on Sunday, with build-up underway from 11.30am. No Sky Sports? No problem! Watch the Austrian GP for £6.99 with NOW TV