Austrian GP paper review: Nico Rosberg takes the plaudits...
...but the current state of F1 brings plenty of comment. And then there's the latest bout of McLaren-bashing...
By Sky Sports Digital
Last Updated: 25/06/15 9:56am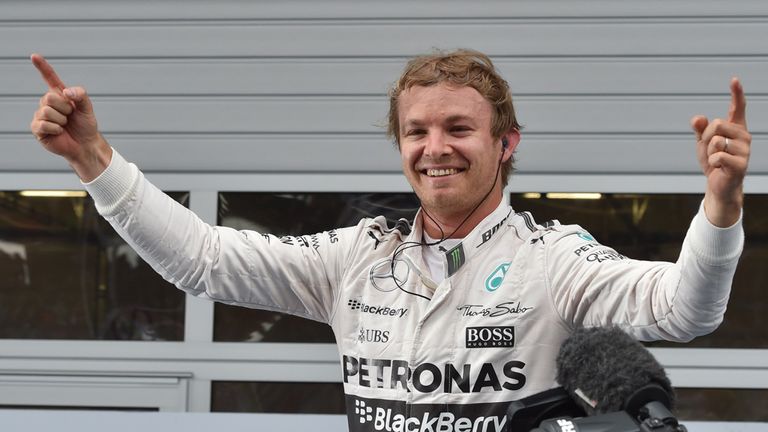 Nico Rosberg took plaudits from the British press after he achieved his aim of putting Lewis Hamilton in his place in Sunday's Austrian GP, although their pre-occupation with the current state of Formula 1 once again brought forth no small amount of frothing comment.
'It would be foolish to deny it, but we have all been there, part of the "Rosberg is finished" brigade,' admitted The Daily Telegraph's Daniel Johnson after watching the German seize control of the race from Hamilton at the lights. 'With seemingly boundless mental fortitude, he continues to prove everyone wrong.'
Indeed he does. Yet the fact the 71-lap race was effectively over after the first 150 metres was, in the context of Bernie Ecclestone's Ratner-esque comment this weekend that F1 is a "cr*p product", too big a target for The Times' Kevin Eason to resist.
'The good news: Rosberg's victory blows open the world championship once again,' he wrote. 'He is ten points adrift of Lewis Hamilton, his Mercedes team-mate, with the British Grand Prix at Silverstone beckoning 13 days from now. From looking like a Hamilton benefit season, it is suddenly nip and tuck.
'The bad news: unless someone launches an entertainment app for this sport, there will be much lawnmowing, door-painting and grocery shopping on July 5.'
And on a weekend when penalties bamboozled just about everyone, he didn't stop there. McLaren, in particular, and Red Bull were the big losers in this regard, with the grid drops inflicted on Jenson Button and Fernando Alonso – 25 places each – larger than the actual grid.
'Daft does not quite cover it,' Eason fulminated. 'Button, 17th in qualifying, could hardly start from 42nd on the grid because it doesn't exist. Step forward the brainbox who in invented a series of substitute time penalties so complex even McLaren's executives could not understand them.'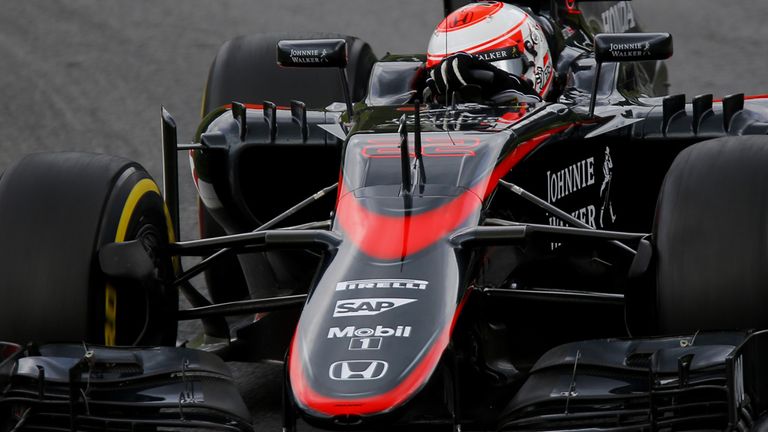 But as it turned out, Alonso had more to worry about after becoming involved in a nasty-looking crash with former team-mate Kimi Raikkonen - who was lucky to escape injury after the Spaniard's McLaren became airborne and narrowly missed his head.
According to The Times, 'The two cars slithered more than 100 metres, locked together like a pair of mating beetles'. But if there was relief for fans that both drivers escaped unscathed, the number of bums on seats (or lack of) was also a talking point. 'The crowd yesterday was little more than half last season's attendance in Austria,' reported The Guardian's Paul Weaver.
With Button looking wearily resigned after conking out for the fourth time this season – Alonso's retirement was his fourth in as many races – there was also ample scope for McLaren-bashing, fast approaching an art form.
This weekend it was The Sun's Jonny Fordham who took the prize. 'Lionel Messi has taken fewer penalties this season than the British-based bodgers, whose drivers Button and Fernando Alonso lasted just ten laps between them,' he wrote, before pointing out 'Button's garbage gas-guzzler' (while he had the chance) and then summing up Honda's engines as 'awful'. It's difficult not to argue.