Sebastian Vettel reckoned Ferrari were a little closer to Mercedes
But four-time champion admits the Scuderia are still not close enough after another Mercedes one-two in Austria
By Mike Wise and James Galloway
Last Updated: 25/06/15 9:56am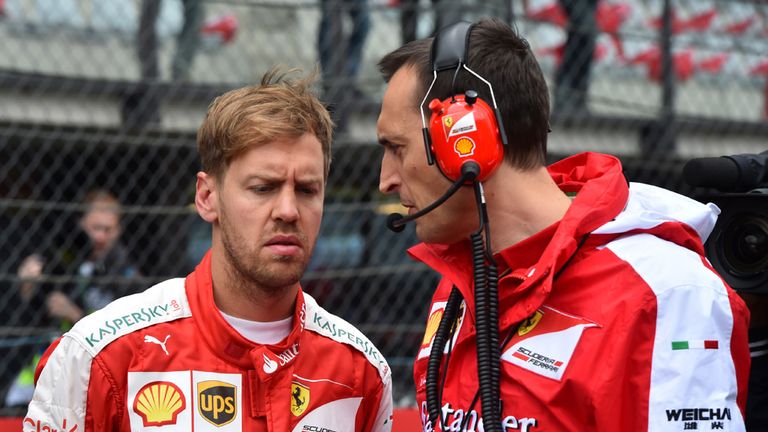 Sebastian Vettel reckoned Ferrari were a little closer to Mercedes at the Austrian GP, but still not close enough.
Not for the first time in recent races, there had been expectation that Vettel might challenge Lewis Hamilton and Nico Rosberg after qualifying third behind the Silver Arrows at the Red Bull Ring.
Mercedes had admitted that the long-run pace Ferrari showed during practice made them a threat. As it turned out, however, Vettel never really figured in Sunday's race.
Instead, he slowly dropped behind the Mercedes pair in the opening laps and it subsequently got worse for Vettel when a botched pit stop put him behind Felipe Massa's Williams as well.  
"I think it was a lot closer than we have been in the past but surely we were hoping to be closer to put some pressure on," Vettel told reporters after coming home in fourth place.
"Especially the opening laps were very impressive from their side; they were more than three-tenths quicker per lap. And more towards the end [of the first stint] it was stabilised around one, two, three tenths per lap, which was also the gap we had to Williams. So I was pretty isolated running in third until the first stop.
"But overall, I think we were closer the whole weekend – unfortunately not yet close enough to really put pressure on."
Speaking to Sky Sports F1, Vettel said he thought the engine changes Mercedes made in Canada have been at least a match for Ferrari's own upgrades.
"It's very simple to explain," he said. "Mercedes, when it's these conditions, since they have their new engine, they're able to run their high power modes more often in the race. And surely in the opening laps, if you look at the two cars ahead…
"Williams has the same engine, so it's not a surprise."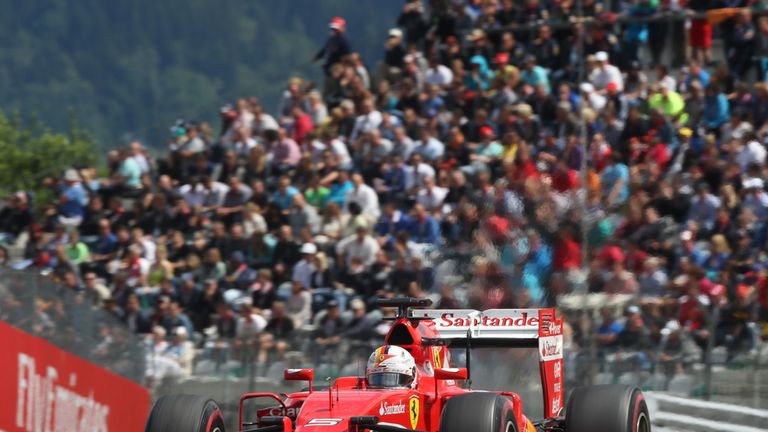 The four-time champion put a positive gloss on the pit stop - in which a Ferrari mechanic struggled to change his car's right-rear wheel – comparing it to the one in Melbourne which forced the retirement of team-mate Kimi Raikkonen, whose car lost a wheel.
"I think there was a problem with the nut. The guy did an impressive job trying to fix it, and he actually fixed it and the wheel was fine," Vettel added.
"Today it took a long time but the wheel stayed on, and we still got fourth place. We lost third but still there's a lot of positives.
"For sure, we would have loved to have been a bit closer but all in all I think the way the car reacted this weekend was very positive.
"I think we are building on the right track."