Pirelli may ask for more pre-2016 testing amid requests for changes
Paul Hembery says taken step backwards in cutting testing
By James Galloway
Last Updated: 29/06/15 11:07am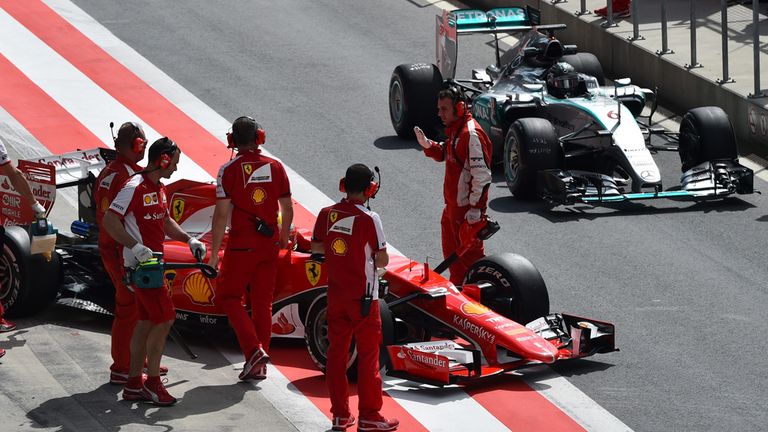 Pirelli may request additional testing ahead of 2016 if teams want next season's tyres to be more aggressive, its motorsport boss Paul Hembery has said.
Last week's two-day test in Austria represented the final one of the year with the in-season schedule having been cut from eight to four days for 2015 to save costs. The reduction means that no more testing outside of grand prix weekends is therefore scheduled between now and the start of pre-season running next year.
After coming under heavy criticism for their tyres in 2013, which culminated in the sight of 'exploding' rubber at that year's British GP, Pirelli campaigned for more testing during the season so they could hone their compounds and test developments for the future.
Ferrari, Mercedes and Toro Rosso ran Pirelli's 2016 prototypes at the Austrian test with the Italian firm describing the tyres as having "similar characteristics to the current range but slightly different materials within them".
However, speaking in an interview with Sky Sports News HQ, Hembery revealed the manufacturer has received increasing requests for next season's tyres to be made more aggressive after a run of one-stop races.
Asked if the latest cut back in testing time meant F1 had taken a step backwards, Hembery replied: "Certainly from our point of view.
"We were having new requests all the time, even now, to maybe be a little bit more aggressive next year
"The teams are saying we want tyres that are more aggressive, more grip, and that's a bit of a late request. That means we're going to have to ask for some more testing at some stage because this sort of thing's a fine balance.
"You get it slightly wrong and you're on the one-stop races that you've seen in the last three [grands prix] and people are complaining actually and saying we need the balance to go back a bit to where we were maybe a couple of years ago."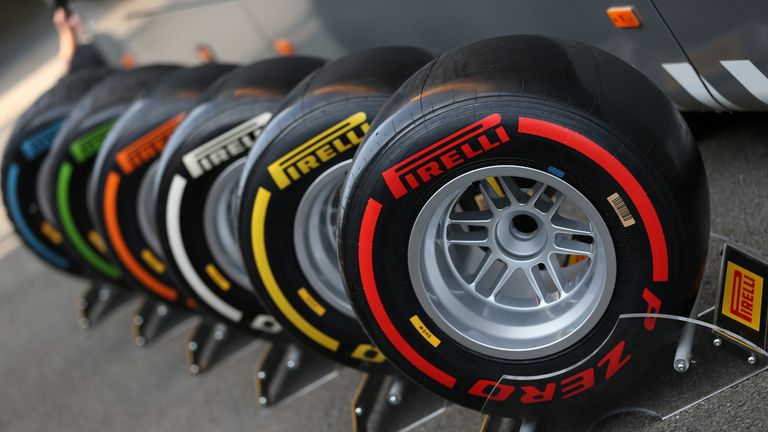 But while Pirelli believe the mood in the sport is to return to slightly more unpredictable compounds, rivals Michelin launched their bid to win the 2017-19 tyre supplier contract by declaring it was "disappointed" with F1's current tyres and that its product would "offer the opportunity to the teams and the drivers to have a tyre that enables everyone to express themselves and drive to the max".
Hembery, however, hasn't seen evidence from his meetings with F1's powerbrokers suggesting there is a groundswell of support for such a stance.
"I can only speak for ourselves and every meeting we've had, certainly this year, has all been about something a little bit different," he told Craig Slater.
"All the teams have been asking us to go back to being more aggressive and felt the racing when there was an element of strategy involved with tyres was more interesting and the product supplied for the public was better.
"So at the moment with the FIA and the teams we're all having a different type of discussion."