Lewis Hamilton describes Monaco frustration as 'the ultimate test'
World champion also reveals he stopped his car at Portier to pray
Last Updated: 08/07/15 11:46am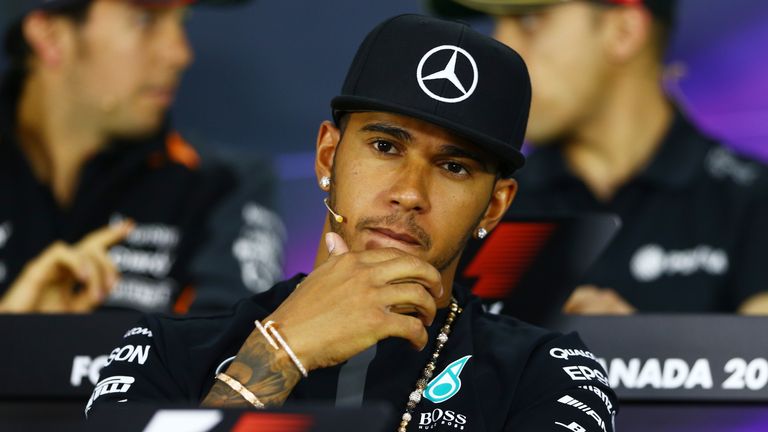 Lewis Hamilton has described dealing with the bitter frustration of being denied a near-certain victory in May's Monaco GP as the "ultimate test" of his newly-matured character.
Hamilton's race was lost by an erroneous strategic decision by his Mercedes team when they mistakenly called their lead driver into the pits, gifting the win to his team-mate and solitary championship rival Nico Rosberg.
The world champion has also revealed that, rather than contemplating mimicking the actions of his idol Ayrton Senna, who stormed off to his Monte Carlo apartment after crashing out at the Portier in 1988, he stopped his Mercedes car before the Monaco tunnel to pray before returning to the paddock.
"It was hard beyond belief," Hamilton told reporters at the British GP. "It was definitely the hardest moment for me that I can recall.
"I'm very strong in my faith and I stopped and prayed about it. Just give me strength. Give me a second to collect myself. Give me strength to get through this because I know there are going to be more positives moving forwards. Help me be the man I know I am and know I can be.
"It's a powerful moment to be able to send a strong message to people, that no matter what's thrown at you, you can get by. That was really the ultimate test for me."
2015 has proved to be a series of trials for the 30-year-old off the track following his split from long-time partner Nicole Scherzinger and tabloid speculation about his private life.
"I don't really know how I've done it," Hamilton told The Guardian. "It's not that it's been easy. It was a very, very tough period of time. I've just tried to keep my head down. It's been wobbly, but I'm grateful that I've stayed on course."
Hamilton's lead of the world championship has been trimmed to 10 points by the dogged Rosberg who has won three of the last four races. This weekend's British GP is likely to present Hamilton with another challenge in the face of adversity following a difficult Friday practice in which he complained his car "was all over the place" before ending the day a lowly fourth in the timesheets.