Jules Bianchi's father speaks of heartbreak of son's fight for life
Philippe Bianchi says "no significant progress" in Jules's condition
Last Updated: 13/07/15 6:42pm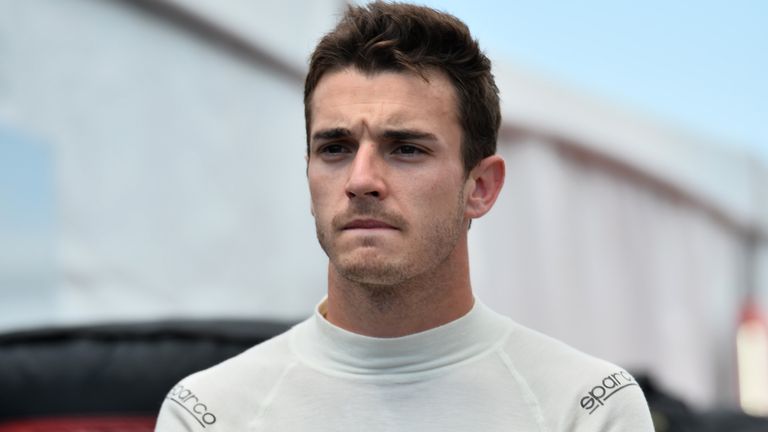 Jules Bianchi's father has said he is now "less optimistic" over his son's recovery, nine months on from the horrific accident at the Japanese Grand Prix which left the Frenchman fighting for his life.
Bianchi remains unconscious in a hospital in Nice, France after suffering severe head injuries in the crash at Suzuka last October when his Marussia car left the track in wet conditions and collided with a recovery truck.
After seven weeks in the Mie General Medical Center in Yokkaichi, Bianchi was transferred in November to the south of France to be nearer his family home, but recent updates from his parents have pointed towards no change in the 25-year-old's condition.
In an interview with radio station France Info on Monday, Bianchi's father Philippe spoke of the ongoing heartbreak of the situation.
"In general, progress needs to be made in the first six months. It has been nine months now and Jules has still not woken up and there is no significant progress," Philippe Bianchi said.
"As time goes by, I am less optimistic than I might have been two or three months after the accident when we could have hoped for better progress.
"There comes a point when you have to just keep your feet on the ground and realise the gravity of the situation.
"He said to us that if he ever had an accident like that of Michael Schumacher, that even if his only handicap was not being able to drive, he would have a lot of difficulty living. Because it was his life."