F1 in subdued mood at Hungarian GP after Jules Bianchi's passing
F1's paddock regroups with a heavy heart following Jules Bianchi's death; Alonso, Hamilton and Button among drivers to speak movingly about Bianchi
By Pete Gill and James Galloway at the Hungaroring
Last Updated: 23/07/15 6:17pm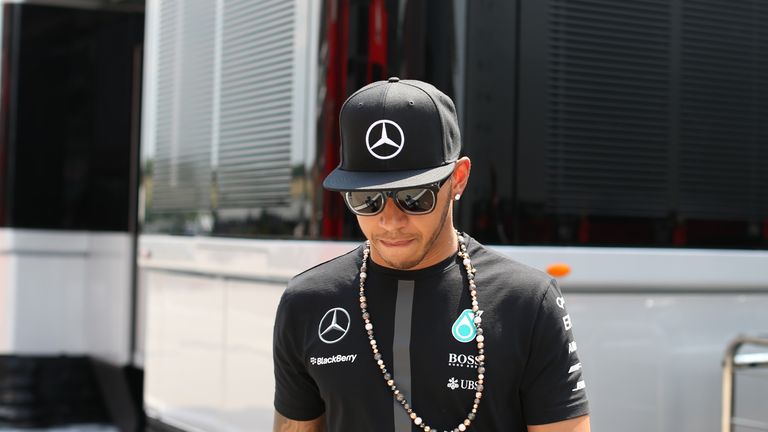 A subdued mood hung heavy over the Hungaroring paddock on Thursday as F1 reconvened with the memory of Jules Bianchi uppermost in the minds of the field.
As the annual gateway to F1's summer holidays, the Hungarian GP normally jollies to an end-of-term vibe. This year, there are few smiles on show after the tragic reminder of the perils of motorsport following the death of Jules Bianchi last week, nine months after his horrific accident at the Japanese GP. In addition to a minute's silence being held in Bianchi's honour ahead of a race, the drivers will sport 'JB17' badges on their helmets during the race.
World champion Lewis Hamilton, one of many drivers to attend Bianchi's funeral in Nice on Tuesday, said it was difficult for drivers to come to terms with what had happened and spoke of his only previous experience of a death in motorsport.
"I've experienced this before. When l was nine years old a kid [Daniel Spence] who l was talking to just before the race died at the track," Hamilton said. "l remember going to the funeral and so it was déjà vu for me. But it's something we don't want to ever see in the sport and it's really difficult to grasp the sheer magnitude of it.
"It's painful to see people unhappy. I couldn't say that l was a close friend and it's hard when ever camera crews ask about it. It's awkward that we are here to today and healthy while a brave, talented individual is no longer with us. But l really do believe that he would want us to race, going flat out, and coming here is the best thing we could do for him."
Hamilton's world champion rival Nico Rosberg said: "The funeral was emotional and intense. We hope we have given strength to his friends and family as a result of being there. It's very sad but on the track the battle has to continue and the battle will continue."
Williams' Valtteri Bottas added: "It's been a tough week. It wasn't an easy day on Tuesday to let him go, he was a nice guy who everyone liked. But life goes on, we are here to race and for me the best place to be is in the car with the helmet on because then you don't think about anything other than driving."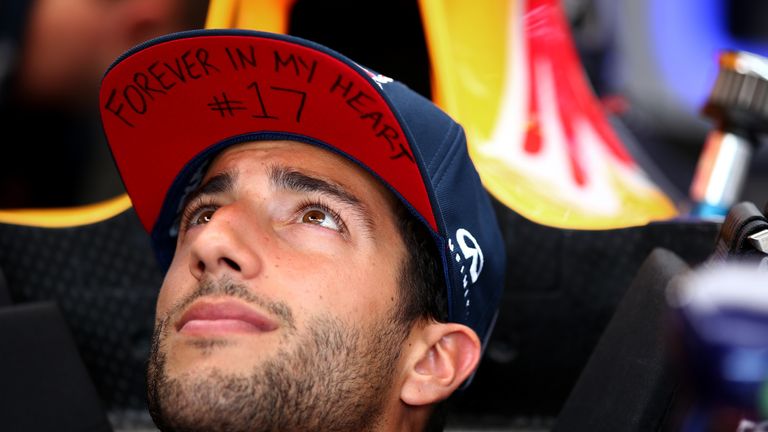 Since the sport's foundation in 1950, almost 40 drivers have perished from injuries inflicted in the field. But Bianchi was the first to die since Ayrton Senna was killed 20 years ago at the 1994 San Marino GP. For the majority of F1's current generation, the grief that hangs over the paddock this weekend is unique – and thus all the more raw.
McLaren's Fernando Alonso, one of the closest drivers on the grid to Bianchi having got to know him while at Ferrari, movingly recalled his personal memories of the talented and popular Frenchman and said he would "always be in my heart".
"[We spent] a lot of time together outside the track. I take those memories from him outside of the track because on the race weekend we knew him as a talented driver and he had a bright future – maybe the Ferrari seat was a strong possibility," Alonso said.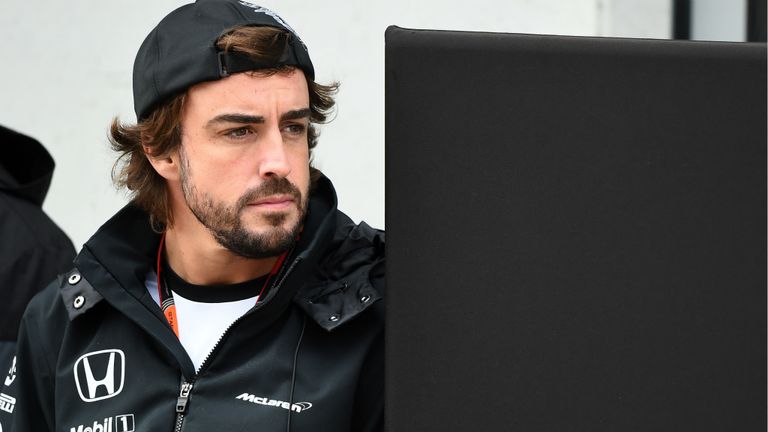 "Outside the track I spent a lot of time with him, at Maranello for three years. We did some training camps together. We had some good rides on the bicycle, football matches, playing cards. I spent one week in Lanzarote with Ferrari in 2012 where we were room-mates, so spent a lot of time together. Obviously it's a very strong feeling now and a very sad moment.
"I will always have him on my heart. Many years in Formula 1 without any fatality and we had this incident last year in Suzuka and have now lost him, it's the first loss in my whole career. A driver who we shared the track with together and now it's not anymore, so this will always be in my heart."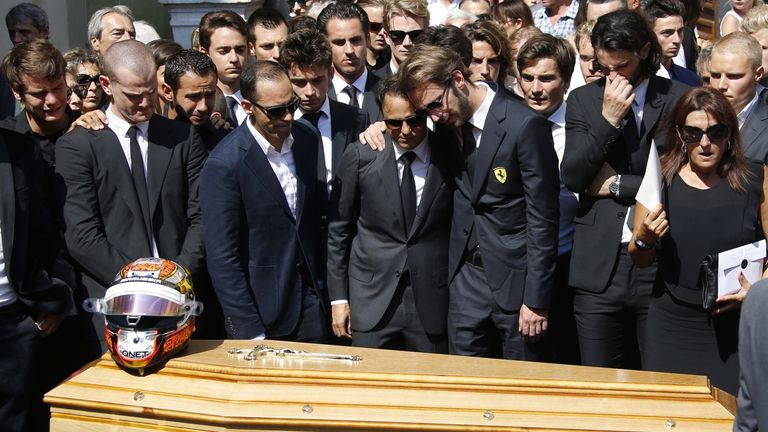 Jenson Button, meanwhile, said it was Bianchi's "persistence" as a driver trying to make a name for himself at the back of the field which will stay with him.
"We were very different ages, there were 10 years between us, and it's really nice hearing the other drivers who raced against him in the early years and all the stories of him," the McLaren driver said.
"The bit I remember from Jules is his persistence. He was never in an easy position in Formula 1 in terms of his equipment, but he would always get the maximum out of it. Monaco proved that last year. We all know how talented he was."
Pastor Maldonado, who shared the same manager as Bianchi, also expressed his anguish and said "we miss him and we will miss him whatever".
"It's never easy to say goodbye to a friend. It's been very complicated. We knew that from the incident, it was a big one, but you always have the hope. While Jules was alive, we've been praying and having the hope to see him back again. Unfortunately, that's life," the Lotus driver said.
"It's very sad and very sad personally. We've been quite close in the past. We shared [the same] manager, we shared many things together. Good moments, wonderful moments together. It's shocking. But it's life.
"We need to be focused on the future now and let's do our best to get a wonderful result in his memory. We miss him and we will miss him whatever."