Hungarian GP paper review: 'Lewis drove like he'd had eight pints'
'It's Lewis in Blunderland' declare Fleet St. after error-strewn display
By William Esler
Last Updated: 15/10/15 12:44pm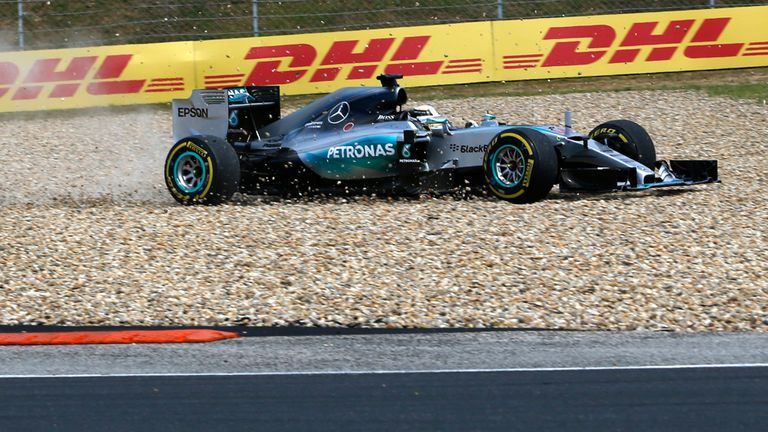 Lewis Hamilton's error-strewn display in the Hungarian GP was the subject of scrutiny on Monday's back pages, with the Daily Mail's headline 'It's Lewis in Blunderland' summing up the general consensus of opinion.
'Lewis Hamilton raced around the Hungaroring like a man driving back from the Dog and Duck after eight pints,' wrote an unimpressed Jonathan McEvoy. 'He was self-destructive, a danger to others and weaving willy-nilly.'
The Telegraph's Daniel Johnson was equally scathing in his report declaring that Hamilton had 'raced more like a rookie than a two-time world champion'.
'Hamilton produced the kind of rash performance which holds back his elevation to the status of a true great,' he declared.
The papers picked up on Hamilton blaming his poor performance on a restless Saturday night followed by an adrenaline rush ahead of the race, but The Times' Kevin Eason feels there was more to it than that.
'There is an odd thing about this Mercedes squad: when their car is at its searing fastest, life is a breeze,' he wrote.
'When the screw is turned, they can fade and fold. This was one of those folding days.'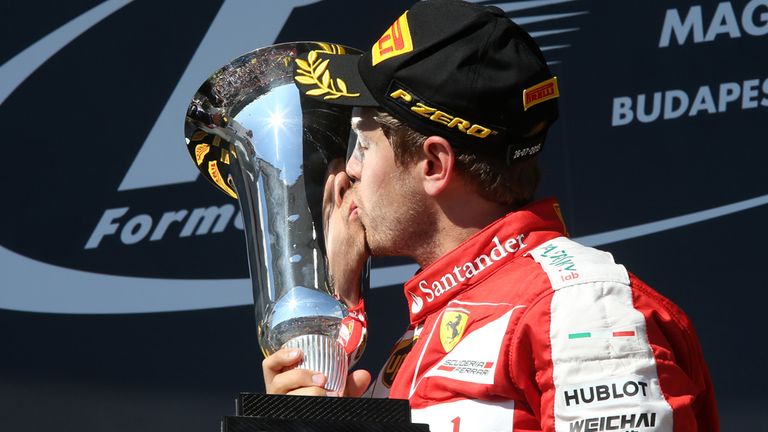 Aside from the criticism of Hamilton, there was praise for race winner Sebastian Vettel whose drive was declared 'serene' and 'determined' by Eason.
The Telegraph's Johnson was also impressed commenting that: 'The German was supreme again yesterday, reminiscent of his hero Michael Schumacher behind the wheel of a Ferrari in his pomp.
'More and more, Vettel's woeful 2014 is proving to be a blip'.
But after a difficult week for Formula 1 following the passing of Jules Bianchi, it was Vettel's victory dedication that caught the eye of The Guardian.
'After a wild and unpredictable race packed with drama and penalties, Sebastian Vettel's first thought was to dedicate his surprise success in the Hungarian Grand Prix yesterday to the memory of Ferrari's late protégé Jules Bianchi,' wrote Giles Richards.
Just off the podium, meanwhile, was Max Verstappen whose stock continues to rise after a dramatic rise to F1 from karts after just a solitary season of F3.
'Max Verstappen, only 17 and taking his driving test in September, took an astonishing fourth place. What a talent,' declared Eason in The Times.
Verstappen finished just ahead of McLaren's Fernando Alonso who recorded the team's best finish since Brazil last year.
'And look who was in fifth: gosh almighty, Fernando Alonso, followed by Jenson Button, his McLaren Honda team-mate, who finished ninth,' Eason added.
'That was double points for the first time this season for the team has been the target of more gallows humour than the Labour Party'.
Don't miss the F1 Midweek Report for all the analysis of the Hungarian GP. Reuters F1 correspondent Alan Baldwin and The Daily Telegraph's Daniel Johnson join Natalie Pinkham in the studio. Catch it at 8:30pm on Wednesday July 29 on Sky Sports F1.