Romain Grosjean happy with Belgian GP qualifying despite grid penalty
Frenchman taking the positives after gearbox penalty turns P4 time into P9 grid slot
By Mike Wise at Spa
Last Updated: 25/08/15 2:11pm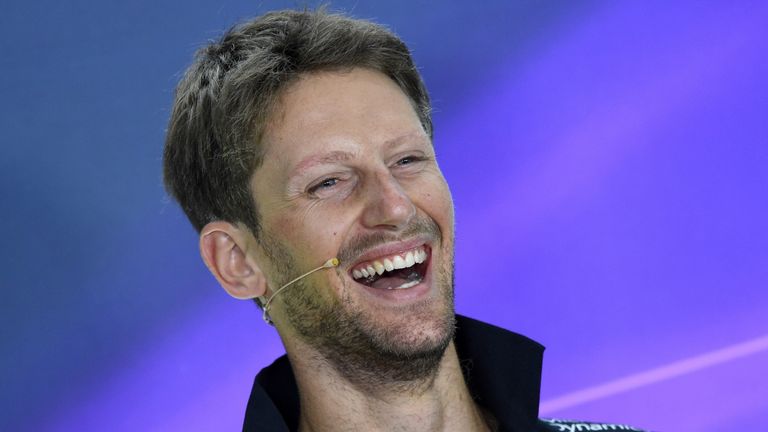 Romain Grosjean is taking the positives from his strong qualifying performance at the Belgian GP, even though a grid penalty relegated him from fourth to ninth on the grid.
Much as was the case in Hungary, the Frenchman delivered when it mattered on Saturday, comfortably outqualifying Lotus team-mate Pastor Maldonado, although he will line up behind the Venezuelan after a change to his car's gearbox incurred a five-place penalty.
"Let's see the positives: we qualified P4, and it didn't happen to me since 2013. So a long time," said Grosjean, who said the team had considered starting further back on the grid and saving a set of tyres for the race.
"It was a great qualy. Initially, we thought qualifying P11 would be good, saving a set of tyres and then with the five-place grid penalty starting P16.
"Then in Q2 is went very well and in Q3 we just gave it everything and it worked well. So I think we are surprised to be P4 but it shows that we are working in a good direction."
Mercedes-powered cars dominated qualifying, with works drivers Lewis Hamilton and Nico Rosberg taking the front row ahead of Williams' Valtteri Bottas, with Force India's Sergio Perez promoted to fourth after Grosjean's penalty.
"Of course it helps," he said of the Mercedes hybrid in the back of his E23. "Force India look strong so we had to beat them. Ferrari, engine-wise I think they have improved as well.
"It was a bit of everything."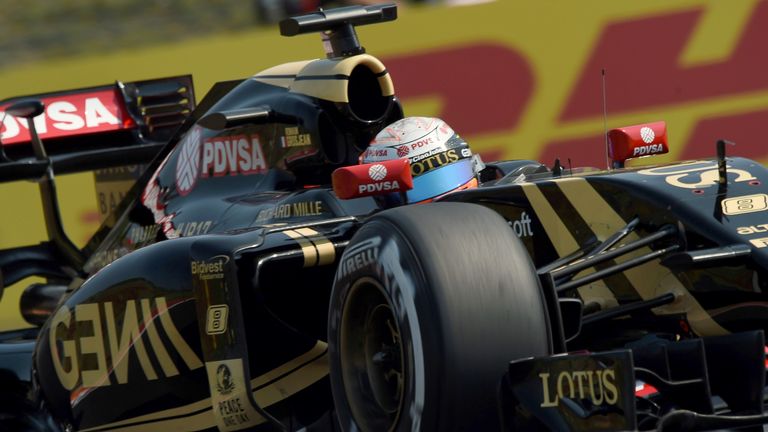 With two Lotuses in the top 10, Grosjean also hopes the weekend can serve as a filip for the beleaguered team.
Renault might be considering buying back the Enstone outfit but they have struggled to pay creditors in recent times. Bailiffs have also been present at Spa this weekend as part of a dispute with former test driver Charles Pic, who says Lotus broke an agreement on the number of days he could test their 2014 car.
The team have lacked the resources to develop their 2015 car but Grosjean added. "I think it shows a strong group of people that are here. I've said since day one of this car that the baseline is pretty good, with development it could become a very good car.
"It shows that we know how to produce a really good car, a podium-finishing or winning car. Yes, we didn't have much development this year, but if you imagine five-tenths of development on the car it would be very close to Mercedes."