Conclusions from the Belgian GP
Lewis Hamilton deflates the title race like a Pirelli tyre, Honda lose equal partnership and Red Bull move with the times of F1...
By Pete Gill at Spa
Last Updated: 12/10/15 2:21pm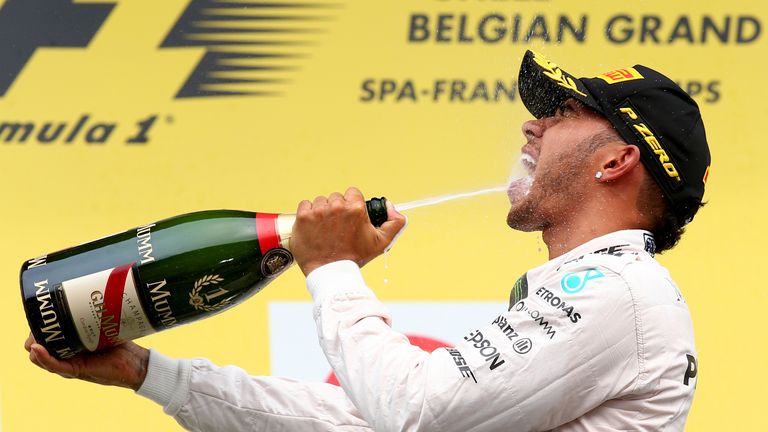 Let's all go on an summer holiday
That quiet summer holiday must have been just the tonic. From the moment he found his groove in Saturday morning's Practice Three, producing a turn of speed that beat Nico Rosberg with half a second to spare, Lewis Hamilton's Spa performance was a thing of mastery, with his eventual victory founded on two mesmeric laps in qualifying.
Serene and secure off the line, Hamilton had the race under control from start to finish. After Rosberg was somehow able to cut the deficit to 1.5 seconds under the Virtual Safety Car, the world champion simply reeled off a series of searing laps which returned his advantage north of five and served as the ultimate proof of his superiority.
"I was exceptionally fast today but I didn't feel like I was incredibly under pressure," Hamilton told Sky F1. "I was able to match him when I needed to. Super happy."
You never know, he may even like Spa now.
All of which leaves the title race in danger of becoming a procession. Rosberg's sporting but unnerving acknowledgment of his team-mate's superiority has become a recurring theme of a season in which only the magnitude of Mercedes' pace advantage over the rest of the field is keeping their two drivers in close proximity at the top of the standings. 
Were the field bunched together, Rosberg's half-a-second qualifying defeat in identical machinery would, it is reasonable to speculate, have caused him serious problems on race day. Instead, he found the road to recovery wide open even after a slack start. "I benefited from the fact they [the cars in front of his Mercedes] weren't racing me," reflected Nico in another moment of discomforting candidness on Sunday evening. "They were just racing all the people behind, so they just pitted because I wasn't their opponent. They assumed I was too quick anyway - rightly so - and I had a clear path in front, and chased down Lewis."
Except, of course, he wasn't really chasing down Lewis. Lewis had eased off into cruise control - a description that could be equally applied to the character of what remains of the title race as well.
Pirelli struggling to mount a defence
Pirelli's problem is that even if they are in the right, this is an argument they won't win. Their second problem is that their argument, designed to counter the blistering broadside delivered by Sebastian Vettel in the wake of his 190mph tyre blowout, has appeared flawed from the outset.
According to Paul Hembery, their motorsport director, their pre-race warning to the teams had 'indicated' an anticipated life-span of 40 laps for the medium tyres. Vettel's tyre blew after 28. 
Pirelli then moved to issue a peculiar press release on Sunday night stating that they had sought to impose a lap limit in 2013 that would have restricted a single stint to 50% of a full race distance. It's a response which is unlikely to find favour with the teams or drivers. Meanwhile, basing the case for the defence on an unforced recommendation from two years ago - and, frankly, which has been forgotten ever since - is hardly likely to work wonders in the court of public opinion either.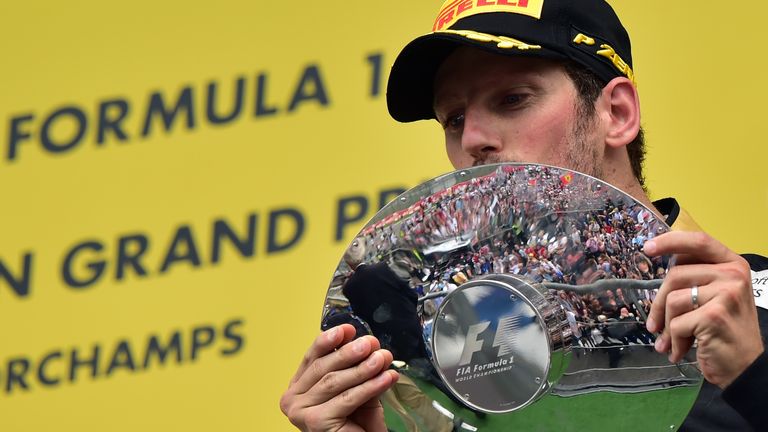 Romain finds it's good to talk
For Mercedes the victory, for Lotus priceless relief as Romain Grosjean delivered the result of the day and the team's first podium since 2013. No matter that it was secured when Vettel's tyre went bang because Grosjean was poised to claim third in any case and was still there or thereabouts even after being demoted five places on the grid.
Just as there is a formidable racing team bursting to return to the front once released from the strait-jacket of crippling financial dire straits, the new and improved Grosjean remains a grossly under-rated performer who deserves a seat at F1's top table. It was especially fitting that his two-year high was delivered at Spa, the scene of his nadir in 2012 when he sparked a calamitous first-lap pile-up. A race ban followed - but so did a turning-point.
"It's no secret that since that day I've been working with a psychologist specialising in sport and top athletes," said Romain on Sunday night. "Was I focusing on the right way, the wrong way? All of that work, which has not always been nice and easy - you can have a bad night after a good session - helps you to understand things and be able to pull out some performances as we did today."
Alan Permane, Lotus' admirably full and frank trackside chief, has revealed that Grosjean's grid drop was a result of the team being only able to afford three gearbox units for 2015. As Mercedes finished 30 seconds ahead of Grosjean, the demotion ultimately proved meaningless, but the result - no fluke, with both E23 cars qualifying in the top-eight - underlined what a powerful force the Mercedes-engined Lotus could be in Monza and the complexity of F1's engine machinations.
Renault may be Lotus's best hope of avoiding administration but the price the paupers would have to pay in the short-term is an almost-certain performance regression if and when the buy-out wards off the bailiffs.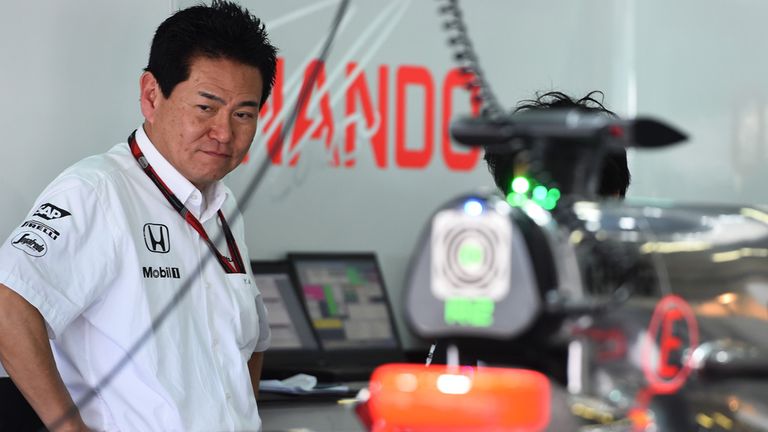 Honda lose equal partnership
It went from bad to worse for McLaren-Honda a long time ago. Now it just remains at rock bottom. This weekend, which was predicted to present tangible improvement if not a breakthrough, was an unmitigated disaster. Far from going forwards, the team actually went backwards, slipping to the penultimate bottom-rung on the ladder behind a Sauber team boosted by that rarest of things: a bona fide engine upgrade.
The depth of the disappointment at the inadequacies of their performance cannot be underestimated. Even if Yasuhisa Arai was misquoted in reports claiming he had promised the Honda engine would be the equal of Ferrari's in Belgium, this weekend's meeting, arriving immediately after a prolonged break and as the only race in a six-week period, was an acid test of Honda's credibility and the conviction that they have the wherewithal to make the partnership work and improve their engines.
But nothing changed. In qualifying, Jenson Button's McLaren was measured at travelling at 304kph through the speed-trap, 13kph slower than the lead Mercdes-powered car of Nico Rosberg. 13kph also happened to be the average size of McLaren's speed deficit in the ten previous qualifying outings this year as well. 
McLaren will keep the faith because, having come so far and committed so much, they cannot back out now. But Honda's loss of face means they have won the right to call the shots and change the tune of their partner's refusal to countenance seeking help from elsewhere.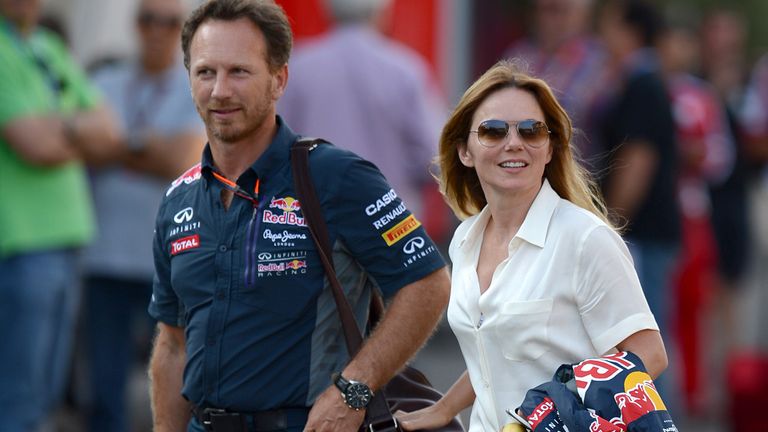 Red Bull admit power trumps aero
If Red Bull's calling-card during their era of domination was pushing the regulations to their limits, much the same could be interpreted of their engine-provider machinations. No sooner did it appear that Mercedes' stance on becoming their rivals power suppliers had thawed, with the one stipulation they wouldn't consider a deal if it disrupted an existing relationship, than stories broke that Red Bull are seeking an early exit from their Renault deal. Talk about pushing your luck.
But Red Bull's predicament deserves sympathy, especially if, as is feasible, the primary goal of their reputed quit threat is to galvanise Renault into refocusing and recommitting for 2016. Better that than wait for 2017 during another year of head-banging frustration. "We want to hear what Renault's plans and commitments are and what that entails," said Red Bull chief Christian Horner. "Once we understand that, we can make a plan."
The public fall-out is unedifying and of no credit to either disillusioned partner. But the manifestation of Red Bull's frustration is also trenchant illustration of just how critical engine power has become in F1. The first victim of that realisation isn't Renault or even Red Bull's partnership with Renault. Instead, the first casualty has been Red Bull's previous resolute conviction they could win in any given season through chassis design alone. Engines are now nine-tenths of the F1 law.
PG