Belgian GP driver ratings
Who shone at Spa and who simply had a stinker? Rating the race weekend performances of the 16 classified finishers in Belgium
By William Esler, James Galloway and Pete Gill
Last Updated: 02/11/15 3:48pm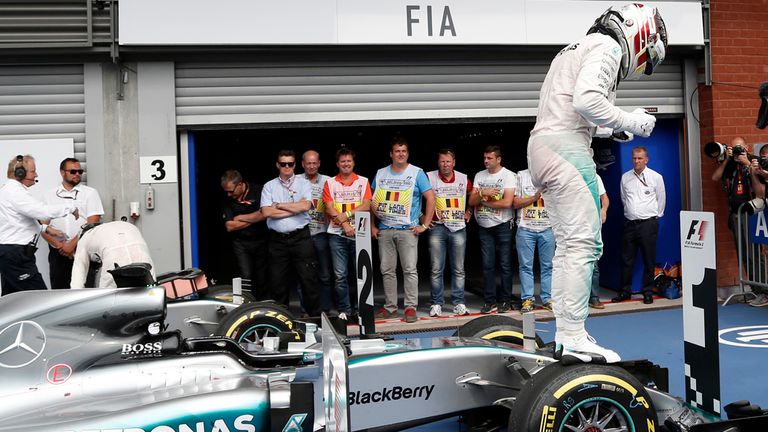 A sixth victory of the season, a 10th pole position from 11 attempts, excellence has become Lewis Hamilton's default in 2015.
But even within that outstanding perspective, the two laps he produced in qualifying on Saturday to thrash - there's no other suitable word - Nico Rosberg were something special. From then on, victory was deserved as much as it turned out to be assured with Hamilton cleverly and carefully staying out of Rosberg's reach throughout. The world champion is cruising towards another world championship.
Rating out of ten: 9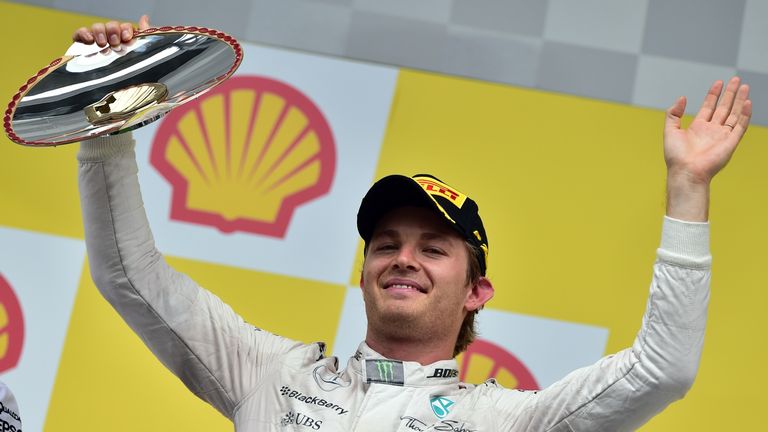 If it wasn't already, 2015 has become Groundhog Day for Nico Rosberg. For the fifth time this season - and ninth time in the last 11 months - he finished second to Hamilton, seemingly still with no answer to his champion team-mate's relentless pace. Nico's punchy assertion after setting the Friday pace that he was "one step ahead" of Hamilton proved rather presumptuous.
The truth is that his other post-practice soundbite - namely that his scary P2 tyre blowout might put "a bit of a dent of confidence" - in him was more telling, although surely that didn't account for the second successive half-second deficit to pole come qualifying. On Sunday he "completely messed up the start", dropping to fifth, and while he was back up to second by lap eight, the ailing Valtteri Bottas' car was the only one he actually passed on track. He was 8.5s behind Hamilton then, and although at one stage following the Virtual Safety Car the gap actually came down to just 2.2s, an all-out attack never came. In the continued absence of an answer to Hamilton's stellar qualifying form, how costly does Rosberg's Hungarian GP look now he's more than a race win off the title pace?
Rating out of ten: 6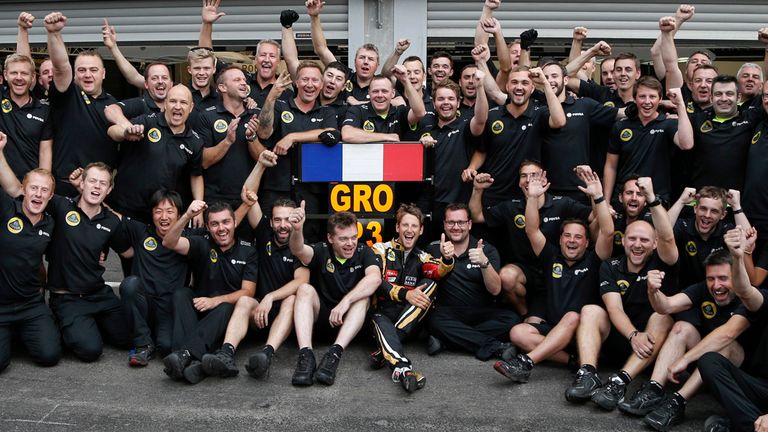 A timely reminder from Romain Grosjean on Saturday and Sunday that he is one of F1's quickest drivers. The Frenchman has matured dramatically since causing a first corner pile-up at Spa in 2012 and showed great pace in qualifying to finish fourth quickest.
A gearbox penalty meant that became ninth on the grid, but Grosjean worked his way through the field with a controlled and experienced drive. He would likely have caught and passed Sebastian Vettel for the final podium spot without the German having his tyre failure which gifted the position. If he can produce more performances like this, there is no reason why Grosjean cannot become a multiple race winner given the right car.
Rating out of ten: 9.5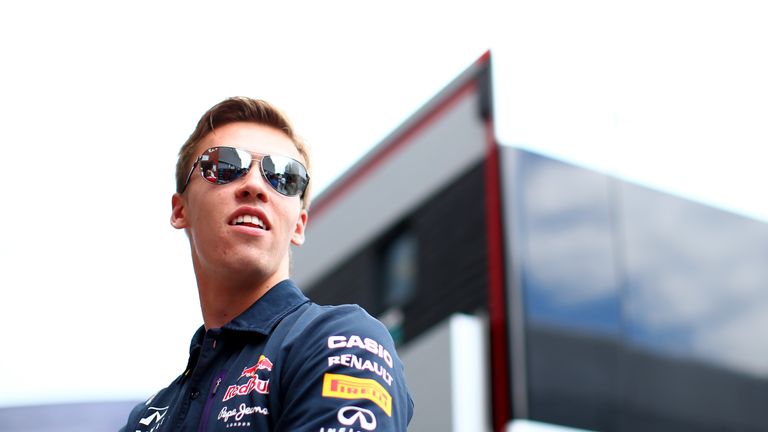 Another impressive drive from Red Bull newbie Daniil Kvyat as he worked his way from 12th on the grid to fourth at the flag.
Missing out on Q3 will have been a disappointment, but it should be pointed out he was less than a tenth of a second behind team-mate Daniel Ricciardo, who was eighth quickest in Q2. Despite the long lap at Spa, the fractions of a second made all the difference in an incredibly tight midfield battle.
During the race, however, the Russian showed great pace and supreme overtaking ability - his bold move around the outside of Felipe Massa at Les Combes a particular highlight. However, it was his attitude that was the most impressive attribute in the race. Rather than basking in the praise from Red Bull for his overtake, Kvyat simply replied "Next car?" A true racer's performance.
Rating out of ten: 7.5
That's the thing about Sergio Perez: not only do you underestimate him at your peril but he has an uncanny habit of suddenly gobbling up a high-profile result when you least expect it. How Nico Hulkenberg, out of the race even before it had begun, must have envied his team-mate as he briefly claimed the lead of the race on the first lap before running strongly to an impressive fifth. Talk of Perez being a contender for Lotus if they become Renault perhaps isn't wide of the mark after all.
Rating out of ten: 8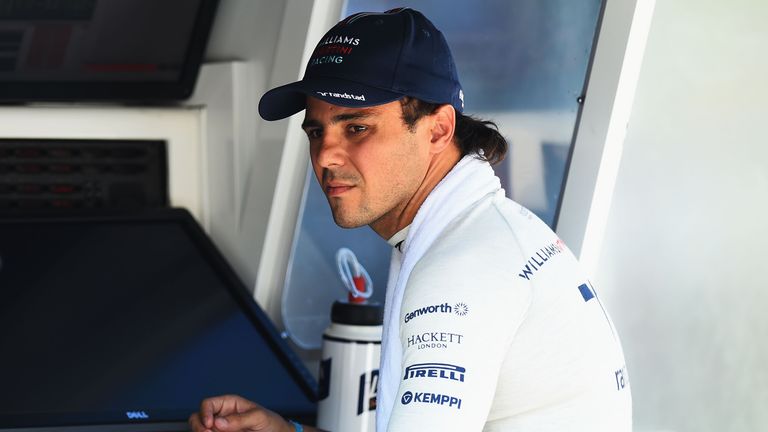 In the end, sixth place represented a reasonable 'save' by Felipe Massa for Williams after a race in which their pace, rather oddly, never really materialised. A tenth slower than team-mate Bottas in Q3 meant a difference of three places on the grid, but both drivers then lost ground with wheelspin at the start on Sunday anyway.
Struggling with the first set of soft tyres, Massa dropped to ninth but his pace then improved on the medium compound, which allowed him to hunt down Perez. Profiting from the retirements of Ricciardo and Sebastian Vettel, Massa crossed the line half a second ahead of Kimi Raikkonen to take sixth and tie his former team-mate on 82 points in the Drivers' Championship. If they can get the tyres to work, Monza should be better.
Rating out of ten: 6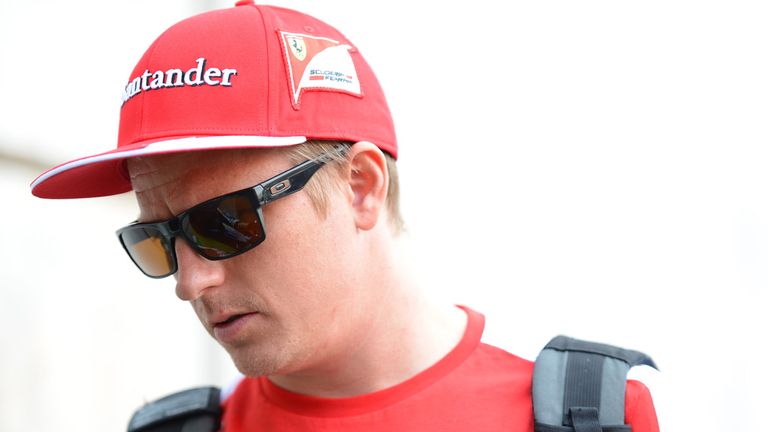 While Kimi Raikkonen was blameless for his latest qualifying disappointment, the Finn's subdued display on race day hardly provided reassuring vindication of Ferrari's decision to hand him a contract extension.
Vettel was, like Ricciardo on Kvyat, a long way up the road on his team-mate when his tyre went bang. Seventh from 16th on the grid represented a good result, but given the number of retirements ahead of Raikkonen, a little better was eminently achievable.
Rating out of ten: 6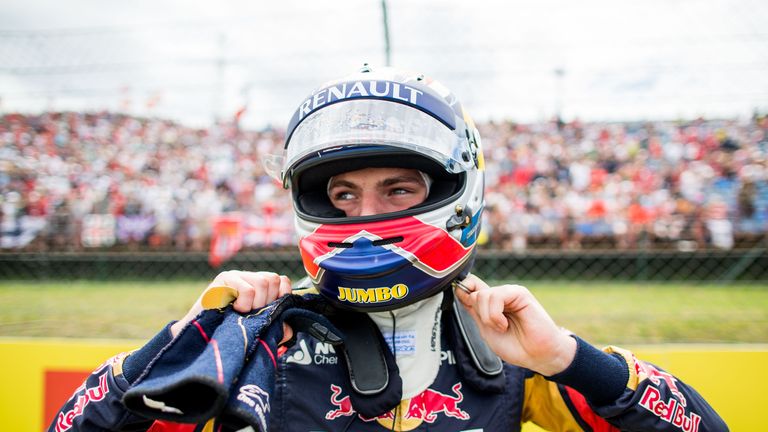 The most memorable pass at the Belgian GP? It has to Max Verstappen going around the outside of Felipe Nasr at Blanchimont at around 200mph. Courage or stupidity is matter of personal opinion, but the move had to be admired.
Relegated to 18th on the grid after a penalty for an engine change, the Dutchman produced a fine recovery drive as he fought through the field to finish in the points. There were no rash moves or hot headiness from the 17-year-old despite his lack of racing experience. It was another fine performance that belied his age.
Rating out of ten: 8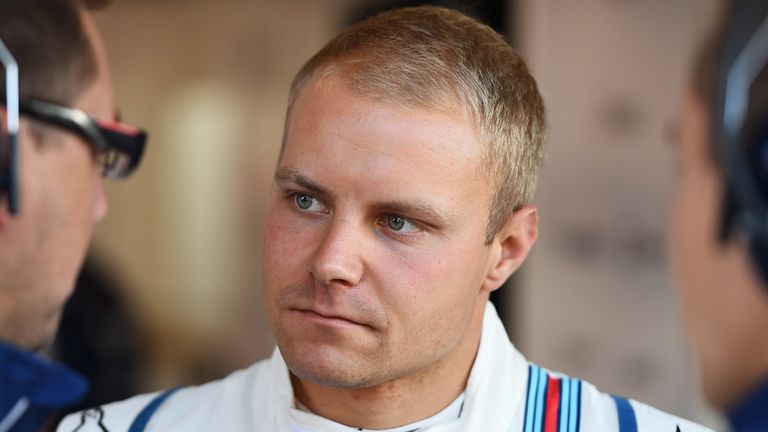 It was a sorry weekend all round for Valtteri Bottas for Belgium, with the Finn receiving an apology from his red-faced Williams team after they bolted on a medium tyre to his set of softs. That mistake triggered a race-wrecking drive-through penalty, although Bottas' race had already started unravelling before then as Williams' unexpected lack of straightline pace became abundantly clear. 
"Yesterday was for us as a team a day to learn from and for me a day to forget," Valtteri neatly summarised. A shame, because his third-place in qualifying had seemingly signposted a return to form - and prominence - after a couple of badly-timed quiet races.
Rating out of ten: 6.5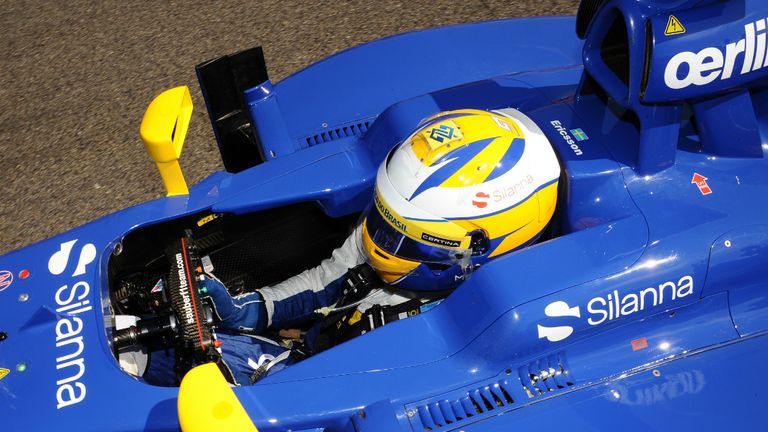 Another weekend where Marcus Ericsson seemed to have the upper hand in the Sauber battle. It was the third successive race the Swede has started and finished ahead of Felipe Nasr as the tide seemingly starts to turn at the Swiss team.
Ericsson had gone six races without a point after finishing 10th in China, but his performance on Sunday made it back-to-back points finishes following the same result in Hungary. A lack of development makes the Sauber a hard car to stand out in, but consistent point scoring will help to shake the 'pay driver' tag.
Rating out of ten: 7
Sauber's updated Ferrari engine may have moved the team back ahead of McLaren, but Felipe Nasr's first experience as an F1 driver at Spa was largely forgettable. Surprised to be knocked out in Q1 after struggling for grip on his second run, Nasr was among those to lose ground at the start on Sunday - even dropping behind Fernando Alonso and Jenson Button! - before a litany of problems, capped by a slow puncture in the closing stages meant he was the last runner on the lead lap in 11th. It was Ericsson's weekend, undeniably.
Rating out of ten: 5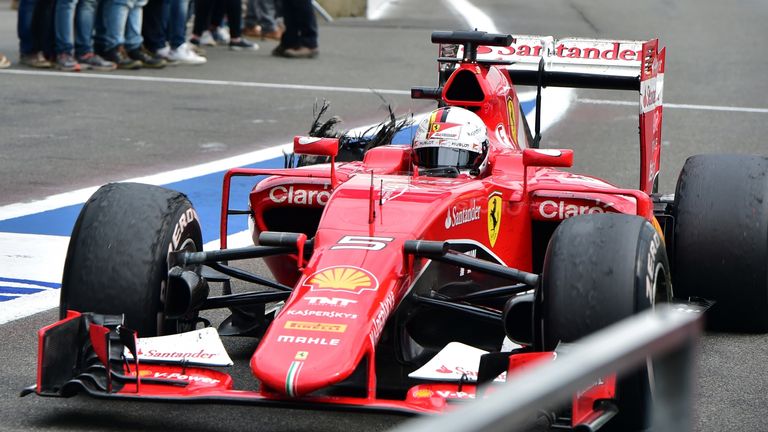 A disappointing qualifying performance left Sebastian Vettel in a state of shock, with the German unable to fathom how he was only ninth quickest. Nevertheless the German almost executed a one-stop strategy to perfection to salvage a podium, but his Pirelli rubber let him down less than two laps from the finish.
Perhaps Vettel sensed that might be the case as he radioed the team to ask them to "think about an extra stop if it makes sense". A clear sign of the German's racing instinct, as he was able to think on his feet in the heat of battle. However, more was expected of Ferrari at Spa and had it not been for the poor qualifying perhaps the one-stop strategy would not have been risked.
Rating out of ten: 6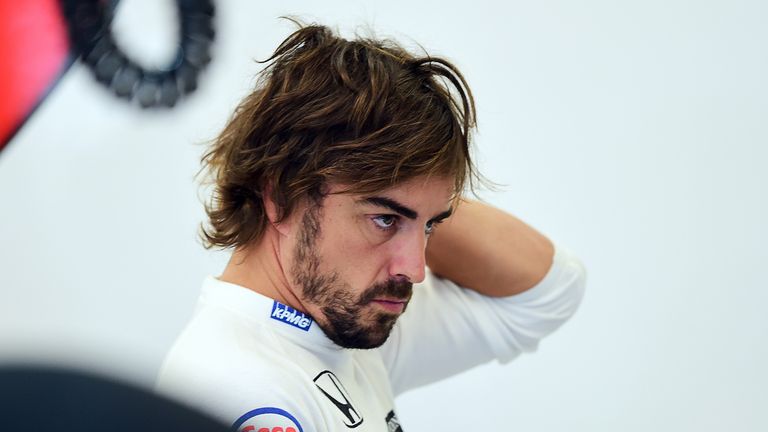 Do you think Fernando Alonso was joking when he told reporters that the reason for his visit to the Red Bull motorhome was a discussion with his former engineer about "a little boat he is doing up that needs some Honda engines"? Alonso, to his eternal credit, has kept his sense of humour throughout McLaren's dismal year, even jesting that the team deserved a cake for receiving grid penalties worth 105 places in qualifying. The competitive spirit is still burning bright, as demonstrated by his first-corner charge from 20th to 14th, but McLaren-Honda's lack of pace has ceased to be a laughing matter. One of F1's best drivers, if not the best, is going to waste.
Rating out of ten: N/A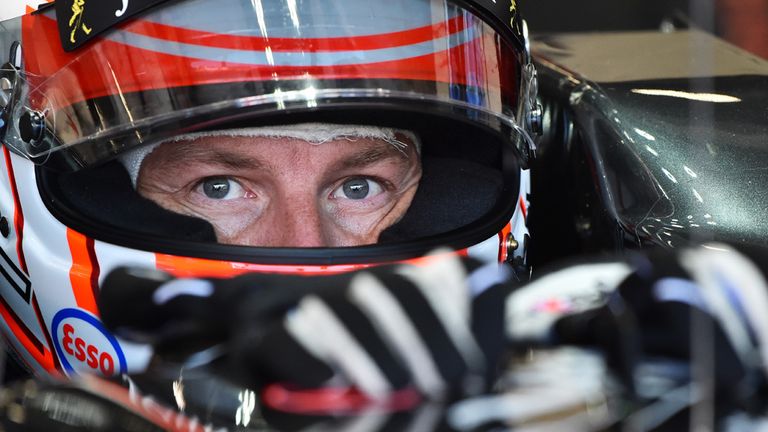 It was perhaps the most eye-opening comment of the whole weekend: "That lap I did was equal to my pole position lap here three years ago." So remarked Jenson Button after qualifying the troubled McLaren-Honda MP4-30 just 17th. Given that Button is hardly one for hyperbole, you have to take it at face value that the Q1 lap, which was nearly half-a-second quicker than team-mate Fernando Alonso's, was indeed, relatively speaking, the very best he could have achieved.
Sadly, nothing about race-day resembled his dominant 2012 Spa race win. He had contact with Will Stevens on lap one and then was even more of a sitting duck than normal on the straights owing to chronic ERS deployment issues. No wonder he labelled the day "pretty embarrassing". 
Rating out of ten: N/A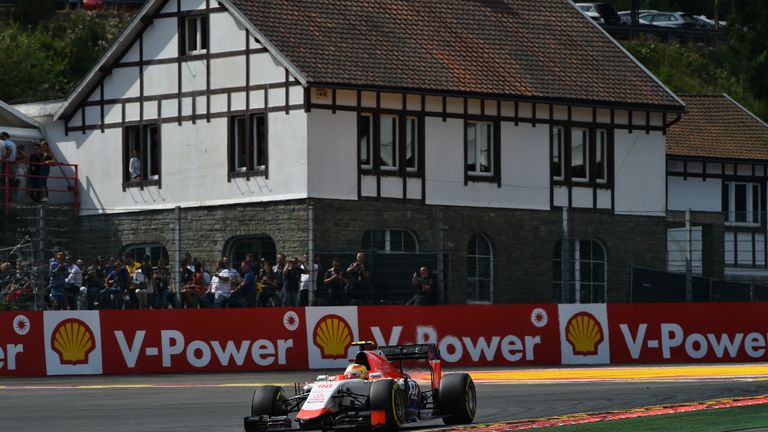 Roberto Merhi wasn't cut much slack by critics in the early weeks of his rookie season, but the quality seen in Formula Renault 3.5 is increasingly in evidence now. A tenth off team-mate Stevens in qualifying, the Spaniard nonetheless got ahead on lap one as the Briton tangled with Button and enjoyed an advantage of around five seconds for most of the race before opening it up to 11 by the chequered flag. It's not counting for much, but the battle of the Manors is now one of the tightest in the field.
Rating out of ten: 7.5
Will Stevens has now been beaten in four successive races by Merhi - the only driver he has a realistic chance of beating and the latter now leads their intra-team battle. Stevens' race got off to a good start as he challenged Felipe Nasr into La Source and got ahead, but replays showed that his exit was compromised when he was hit by Jenson Button. It is now vital heading to Italy that Stevens recovers his early season form at Monza and halts Merhi's momentum.
Rating out of ten: 5.5