Sebastian Vettel and Kimi Raikkonen in harmony over close relationship
Pair will be kept together for 2016 after Scuderia extend Finn's deal
By Pete Gill
Last Updated: 03/09/15 11:46am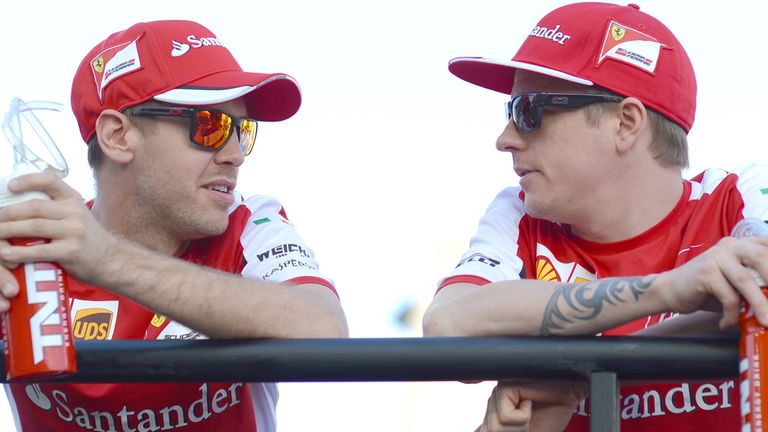 Sebastian Vettel and Kimi Raikkonen believe their close relationship provides Ferrari with a strong foundation as the Scuderia prepare to renew battle with Mercedes at their home race, the Italian GP.
Although the two Ferrari drivers can expect to be the focus of attention when the Tifosi congregate at Monza's 'temple of speed' this weekend, they will be spared interrogations about their future after the team's announcement two weeks ago that Raikkonen will stay in red residence alongside Vettel for 2016.
The pair are close friends - somewhat incongruously, Vettel and Raikkonen are known to do regular battle on a badminton court - and many in the paddock suspect that Vettel may have been an influential factor in the Scuderia's decision to retain Raikkonen despite the Finn's indifferent 2015 form.
"He's very good driver and it's good for the team," said Vettel of Raikkonen's contract extension. "We have a very good relationship and it beings stability. One of the best things thing is that we work together because neither him nor l have ego. Nothing has changed since we became team-mates."
However, the four-time world champion laughed off suggestions that he had vetoed the prospect of Ferrari recruiting either Valtteri Bottas or Daniel Ricciardo, who out-performed Vettel in the German's final year at Red Bull, as Raikkonen's replacement for 2016.
"It was not my decision. It's not him and me meeting together over contracts!" said Vettel. "He's had a rougher season than l have had but our performances have been very close."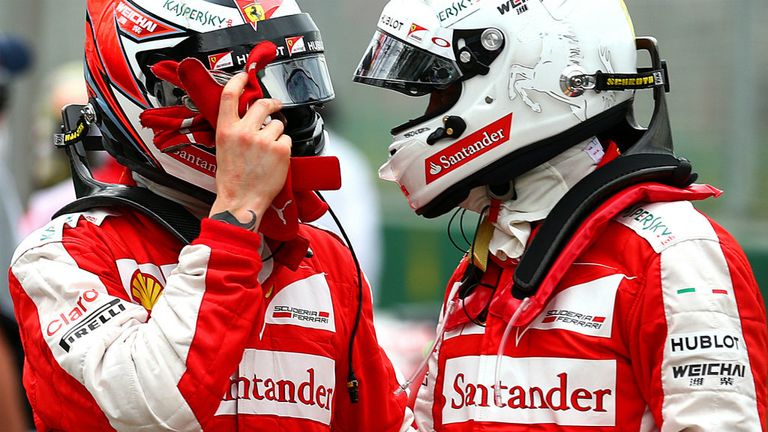 Raikkonen also agreed that his relationship with Vettel offered Ferrari the welcome benefit of intra-team harmony as they strive to close the gap to Mercedes.
"I know him well and we have a very good relationship and it's nice," said Raikkonen. "We try to beat each other, but we still can be friends as before, so I think that is also very good for us as a team that we can work very closely."
Ferrari's decision to retain Raikkonen is expected to result in near-unprecedented stability in the driver market. Force India announced on Tuesday that Nico Hulkenberg has signed a two-year contract extension, following in the wake of both Sauber and Ferrari confirming their 2016 driver line-ups will be unchanged.
Similar announcements are expected imminently from Williams and Red Bull while both Lewis Hamilton and Nico Rosberg are contracted to Mercedes for at least two more seasons. Outside of newcomers Haas, who are yet to confirm the identity of either of their two drivers for their first season in F1, the sport's annual game of musical chairs could feature as few as five seats being fought over.