Jenson Button maintains McLaren's MP4-30 is fun to drive
Former wold champion says MP4-30 is still "enjoyable to drive"
By William Esler at Monza
Last Updated: 09/09/15 1:13pm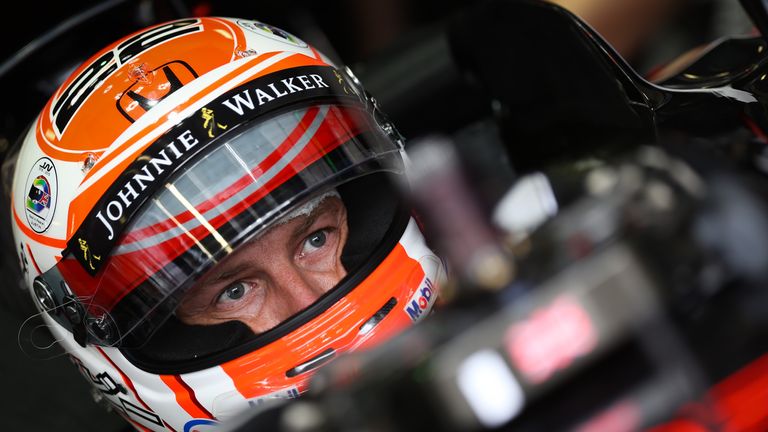 Jenson Button maintains that the McLaren MP4-30 is a good car which is "enjoyable to drive" - even though it lacks the power of the frontrunners.
Both McLaren cars were again near the back of the pack in Friday practice at Monza despite Honda insisting their engine is now better than Renault's.
Button's day was made worse when his running came to an early end due to a dislodged water hose – something the Briton described as a silly mistake. But despite the negatives, Button remains upbeat about the car.
"It's pretty good, you never know until you have reasonably good power like your competitors – you don't really know what will happen when you carry more speed into a corner so it is difficult to say," Button said in a rare expression of frustration against McLaren's struggling power providers.
"But the car is enjoyable to drive, but it is obviously not as quick as a Mercedes or a Red Bull, but it is still enjoyable to drive."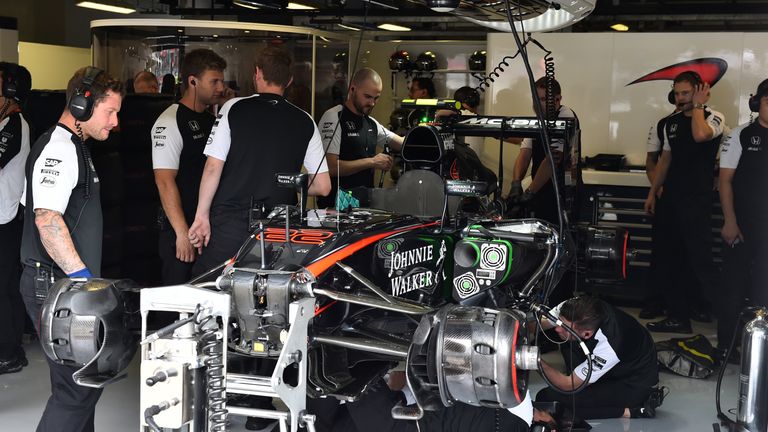 Button also reserved praise for the Monza circuit. Its future on the F1 calendar is under threat with the track's current deal expiring at the end of next season and race promoters at loggerheads with F1's promoters over the staging costs.
But the 2009 world champion says the drivers would much rather be on the outskirts of Milan than at some of the newer venues F1 has visited recently.
"It is always nice coming to a circuit like Monza," he said. "It is a circuit we all love, the fans are very passionate and that is what as racing drivers we need.
"We need that atmosphere around the track, we don't want empty grandstands like we get at some of the new circuits. This is a very special place for us and everyone that comes to Monza always has a great experience."
The sister car of Fernando Alonso did manage more running Friday practice, but with grid penalties looming the Spaniard is not expecting to be out of the garage long in qualifying.
"As we have changed the engine we will start last like we did at Spa so we will try to do minimum laps tomorrow to try to save the engine," Alonso said. "In the race hopefully we will recover some places."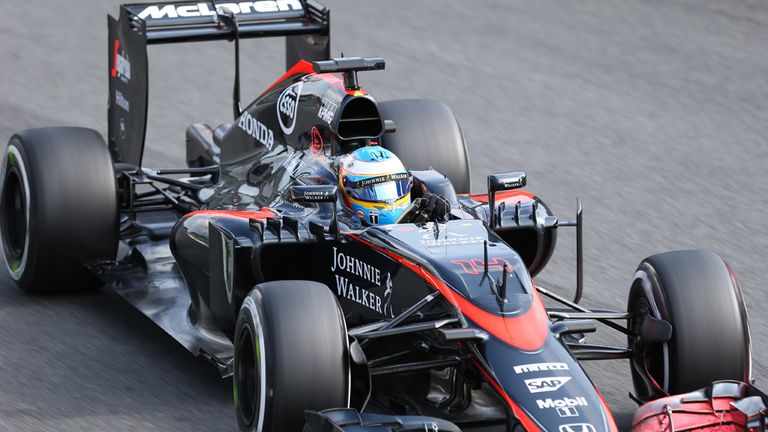 Asked how he felt about Honda's comments on surpassing Renault's power levels, the Spaniard admitted he was doubtful.
"They are fighting for the points and even the podium in Spa with Ricciardo so definitely they are competitive," Alonso told Sky Sports.
"So we will see what we can do, we have a good example there, they don't have the best package but they are still fighting for the top places so we will try to do the same."