Sebastian Vettel saddened by imminent Red Bull-Renault divorce
Former Red Bull driver Vettel says Renault's work in era of blown exhausts " was probably the most advanced"
By James Galloway in Singapore
Last Updated: 22/09/15 9:29am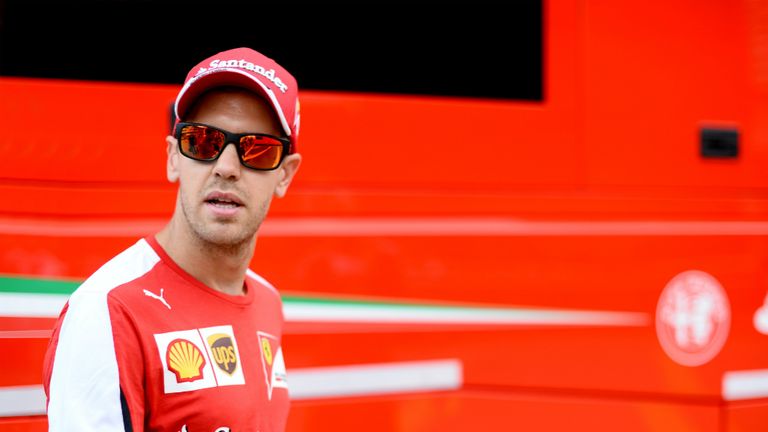 Sebastian Vettel admits it is "sad" that the Red Bull-Renault partnership that propelled him to four world titles is poised for divorce.
Less than two years after Vettel, then a Red Bull driver, breezed to a fourth consecutive title - winning the season's final nine rounds - the once all-conquering team-engine combination are expected to part company at the end of 2015 in the wake of a tension-filled 18 months.
Renault, who no longer plan to be just an F1 engine supplier, are most likely to revive a works team by buying Lotus, while Red Bull are set to turn Ferrari for a supply of engines after being rebuffed by Mercedes.
Although swerving a question on the prospect of his new team supplying his old one with power units, Vettel said it was unfortunate that Renault's pre-2014 achievements had since been overshadowed by their struggles to adapt to F1's new turbo era.
"Obviously it's sad to hear because I was part of the majority of the partnership and we had very successful years which unfortunately now gets forgotten very quickly," said the German.
"Renault has done a fantastic job in the past supplying us with a strong engine and suppling us with the latest technique that was required to be competitive when we had the era of blown exhausts. Renault's was probably the most advanced.
"So there are a lot of things people tend to forget now that Renault has achieved. I hope they stay in the sport."
With Red Bull and Renault's problems worsening in year two of the current rules era - the former champions have visited the podium just once in 2015 - Vettel's shock move to Ferrari has increasingly appeared inspired.
The German's two victories and six other podium finishes mean he sits third in the Drivers' Championship, just 21 points behind Mercedes' Nico Rosberg following his countryman's DNF at Monza.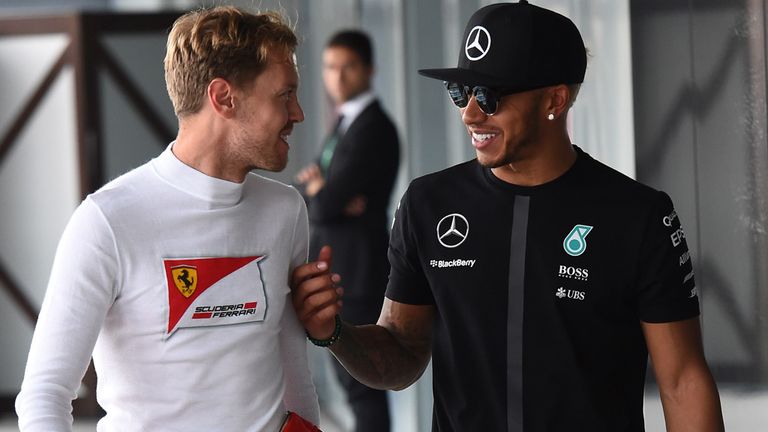 Although a shot at the title - Hamilton's lead over him is 74 points - is all-but over, Vettel isn't giving up ahead of a phase of the season in which he has habitually excelled, with three wins to his name in Singapore alone.
"The goal for the championship is maximum attack. We have to go for everything we can get," he said.
"Nico is closer to us than Lewis but as long as the chance is there we need to try and make everything possible that we can do. Being realistic, Lewis is now in a very good position."