Lotus optimistic Renault takeover can be completed 'very soon'
Lawyers for Enstone team successfully argue for second adjournment in High Court on Friday
By Mike Wise
Last Updated: 22/09/15 9:21am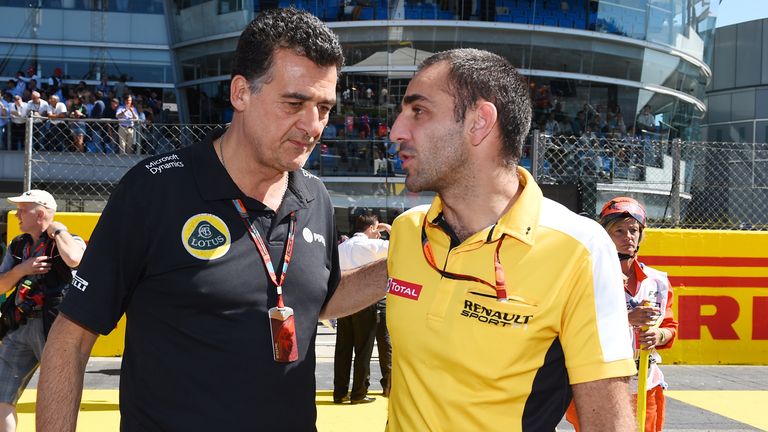 Lotus deputy team boss Federico Gastaldi is optimistic their takeover by Renault can be completed "very soon" after the High Court effectively set a one-week deadline for the deal.
Lawyers for the Enstone team managed to secure a second adjournment in London in a case brought by Her Majesty's Revenue and Customs over unpaid taxes.
Lotus face the possibility of being placed in administration at the next court hearing on September 28, the day after the Japanese GP.
Speaking to Sky Sports News HQ on Friday, however, Gastaldi said they hoped a deal with Renault to buy back the team could be completed before then.      
"We are very pleased at the decision that has been taken. We've got until the 28th of September - so, yes, we were expecting it to happen," he said.
"As everyone knows, we've been working with Renault for quite a long time, to try to get them back to Enstone.
"It's their decision but all the bits and pieces are in place. As I said, they're the ones that have to make the final decision.
"We'll be more than happy if they come back. It will bring stability and joy to the team. It will be a major, major plus to everyone."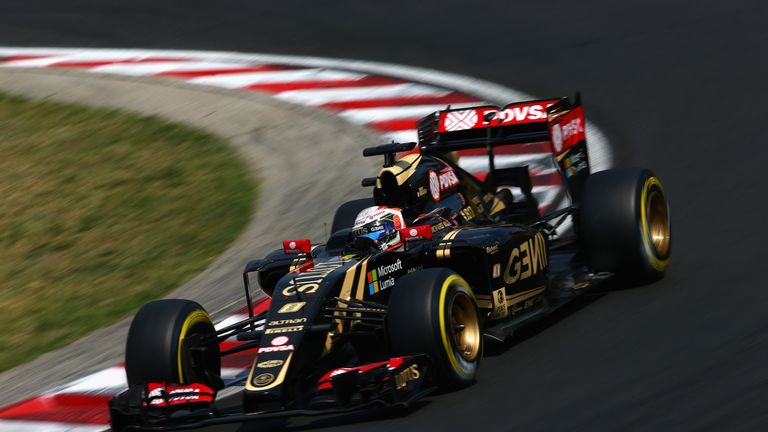 Lawyers for HMRC say that Lotus owed over £900,000 in back taxes and national insurance contributions for September, and similar figures for July and August.
They opposed the adjournment, arguing that debts were mounting and that Lotus had shown no willingness to pay them despite meeting obligations elsewhere.
"The people they need to pay have been paid. They are taking advantage of the involuntary credit to HMRC," Reuters quoted barrister Jeremy Bamford.
In response, Lotus's lawyers asked for the adjournment on the basis that a deal with Renault is imminent - but that administration would leave creditors worse off, with the team likely to cease trading.
Mr Justice Birss then granted a 10-day adjournment but stressed it would be the last.
It has been suggested that Renault's takeover of the team, with which they won back-to-back world titles in 2005-06, is being held up by their insistence that the sport should give them 'heritage payments' like those received by the likes of Ferrari and Mercedes.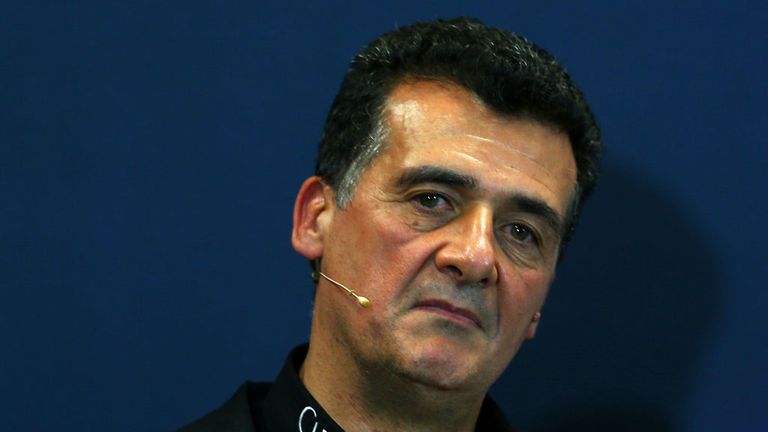 "To be honest, that's a conversation between Renault and Bernie Ecclestone. We are not part of this situation," Gastaldi said.
"Whatever the management or board of Renault are dealing with Mr Ecclestone, it is their own decision."
Asked when he hoped the Renault deal will be completed, Gastaldi replied: "We hope it will be very soon."
Lotus's lawyers said that matters had progressed "substantially" since the previous adjournment on Monday last week and that main shareholder and team principal Gerard Lopez had signed a letter of intent agreeing the deal.
They added that a substantial payment from PDVSA - Pastor Maldonado's sponsor - was due on on November 1 and that the sponsorship was set to continue - unless, that is, the team went into administration.
Speaking at the Singapore GP on Friday, Maldonado said he hopes to stay on at the team in 2016, even if Renault take over.