Toro Rossos could be rebranded in Renault-themed yellow livery
Marko says colour change is "more likely" than Renault buy-out
By Pete Gill
Last Updated: 05/04/15 12:40pm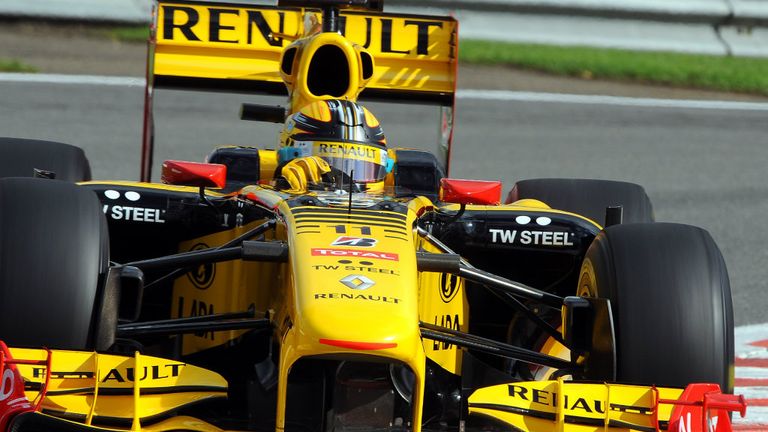 Toro Rosso could be rebranded in a yellow livery to give Renault greater visibility in F1, according to Red Bull consultant Helmut Marko.
Renault's relationship with Red Bull, the parent team to junior outfit Toro Rosso, has floundered since the start of F1's new turbo era and the group confirmed last month that they were considering leaving F1 at the end of the season.
Marko's remarks will be seen as an attempt to take the sting out of suggestions that Renault could buy Toro Rosso – a prospect which Christian Horner, the Red Bull team boss, admitted in Malaysia would likely "force" the former world champions out of the sport.
"Renault are spending a lot of money on this power unit – not as much as Mercedes but a significant amount – and are confronted with the same issues that we (Red Bull) have: their F1 involvement has to pay off," Marko told Formula1.com.
"Add to that that Renault feels under-represented on the marketing side so there are considerations to either buy Toro Rosso or more likely give them a yellow livery to have a better marketing platform."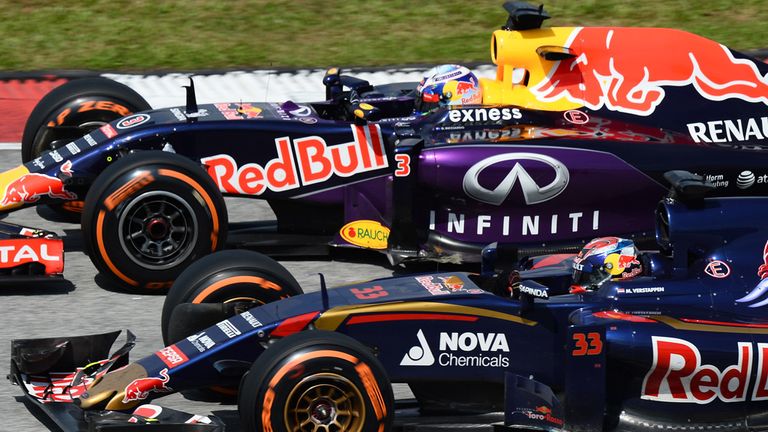 Red Bull and Renault, partners during the team's run of four successive championship doubles at the turn of the decade, have engaged in an astonishing war of words since the start of the year when it immediately became apparent that both Mercedes and Ferrari boasted a significant power advantage.
After Horner described Renault as being in "a bit of a mess", Renault chief Cyril Abiteboul hit back by describing Red Bull Technical Director Adrian Newey as a "liar" – a slur he subsequently apologised for to Sky F1.
Meanwhile, Toro Rosso, where the likes of Sebastian Vettel, Daniel Ricciardo and Daniil Kvyat have graduated from, have admitted they would be open to a Renault takeover.
Sitting alongside both Horner and Abiteboul in the team bosses' press conference in Sepang, Franz Tost confirmed: "I think this would be a fantastic opportunity for Toro Rosso to make the next step forward because the team wants to be established in the future within the first five in the constructors' championship. To be part of a manufacturer – to be owned by a manufacturer – would be exactly [the] step forward the team needs to be established in the first five."
Adding to the intrigue, Marko has himself also warned that Dietrich Mateschitz, the owner of both Red Bull and Toro Rosso, will lose his "passion for F1" and quit the sport unless the current regulations are overhauled.