Mercedes and Ferrari spend first in-season engine development tokens
Ferrari introduce new engines, as Mercedes focus on fuel system
By James Galloway in Sochi
Last Updated: 29/04/16 2:12pm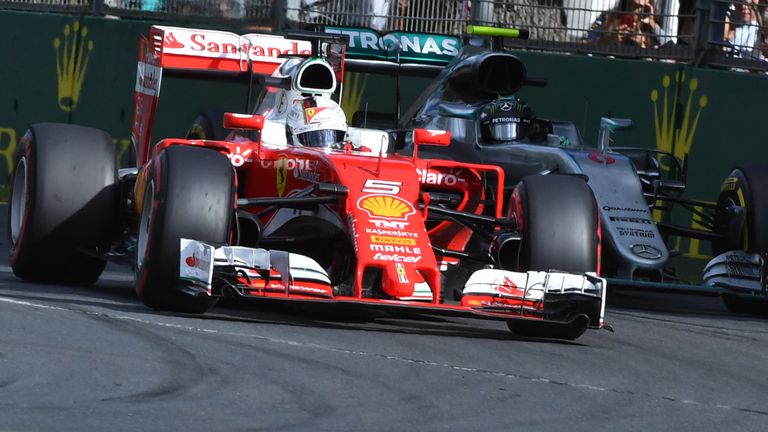 Mercedes and Ferrari's battle for F1 supremacy has ramped up at the Russian GP with both teams spending their first in-season engine development tokens.
Ferrari drivers Sebastian Vettel and Kimi Raikkonen will race with new internal combustion engines in Sochi after the team spent three of the nine tokens they had left over from the winter.
Meanwhile, Mercedes have used two of their 13 outstanding tokens on fuel system improvements, which their championship-defending works outfit and three customers teams - Williams, Force India and Manor - will all benefit from this weekend.
However, none of the eight Mercedes-powered cars in question are required to fit fresh engines as the improvements come outside the sealed areas of the power unit. The world champions have also introduced a new oil from suppliers Petronas.
Mercedes now have 11 tokens left to use over the remaining 17 races.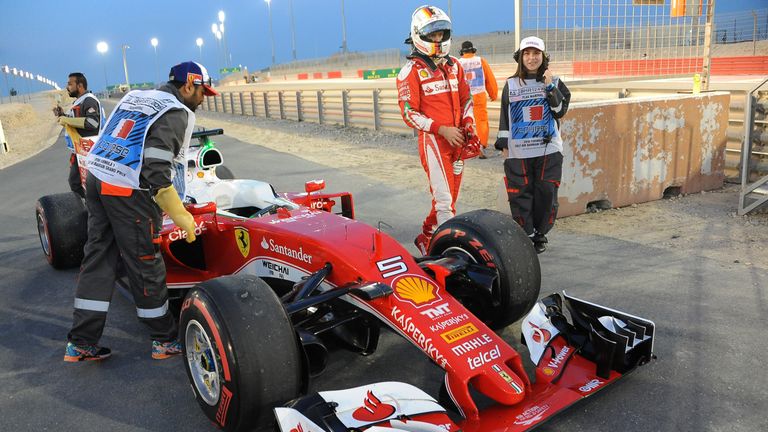 Ferrari's need for performance improvements are more acute with the Scuderia already over 50 points adrift of Mercedes in the Constructors' Championship. The team's start to the season has been hindered by reliability problems, with Vettel and Raikkonen both registering a DNF apiece in the opening three rounds.
"It seems that Ferrari spent three of their engine tokens on combustion, which is half for performance and half for reliability," said Sky Sports F1's Ted Kravitz.
"That means Vettel is now on his third engine out of five for the season. We presume that the swapping around will only last so far and he'll have to take a sixth. Raikkonen is on his second engine.
"Hopefully we'll see more for the neutral this weekend."
Watch the whole Russian GP weekend - LIVE ONLY on Sky Sports F1. The race begins at 1pm on Sunday, with build-up from 11.30am. Or watch the race without a contract for £6.99 on NOW TV.