Toto Wolff says Mercedes need to understand W09 after Chinese GP
"All around it is not the level we expect and hope," says Wolff; But Austrian warns of no quick fix
By Jonathan Green and James Galloway in Shanghai
Last Updated: 11/12/18 3:30pm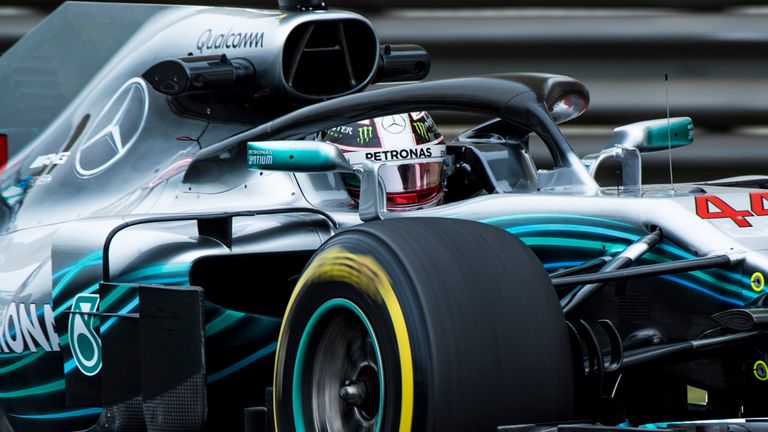 Toto Wolff says Mercedes "still have much to understand" about their car after struggling for performance at the Chinese GP.
Mercedes had been predicted to dominate in the cooler temperatures of Shanghai having taken every pole since 2012 and victory since 2014 in China.
But Valtteri Bottas was half a second off Sebastian Vettel's pole lap on Saturday in the leading Mercedes and while the Finn finished second in Sunday's race, world champion Lewis Hamilton struggled throughout and had to settle for fourth - the Briton promoted one spot after a penalty for Max Verstappen.
Hamilton: Very tough to win title
What now for F1 2018 after China?
"It's clear that we still have much to understand about our car," Mercedes team principal & CEO Wolff said.
"The whole weekend was not good for all of us. The only thing I see positive was Valtteri's race…He was the only one without fault.
"We lacked pace. All around it is not the level we expect and hope."
Mercedes' problems were emphasised by failing to get their tyres into the 'sweetspot' over the weekend, failing to generate enough heat in Qualifying and then overheating on Sunday.
Wolff conceded to Sky F1 after the race that Mercedes "needed to get their act together" but is confident they will find a solution to their problems.
"We were overheating the tyres," he said. "We're not in a good place. We're bouncing between freezing and overheating.
"In Formula 1 there is never a quick fix. But we have seen how fast the picture can change.
"In testing and Melbourne people predicted we would run away with the championship because the car was so dominant, here we go three races in and we are not.
"This is a great group of people who need to stick their heads together, stay calm, and come up with solutions. I have huge confidence in the people and they have proved it in the past."
Wolff defends strategy calls
Wolff also denied suggestions that Mercedes are too rigid with their strategy decisions and not reactive enough to what is unfolding on track.
Daniel Ricciardo claimed victory in China after Red Bull decided to pit both their drivers for fresh soft tyres when the Safety Car was deployed, while Hamilton was left out on his medium tyres as Mercedes felt track position was more beneficial.
"We are very flexible," Wolff said. "I think we have a very good group of strategists. The undercut for Valtteri worked brilliantly but it becomes very complex if you have six cars in the frame for winning races, rather than one or two.
"Suddenly there is so much more options open and Red Bull did a very bold call pitting both cars for the softs. It was interesting to do and it proved to be 100 per cent spot on.
"Ferrari and Mercedes decided on the same strategy. I don't think it was a matter of focus [on Ferrari], it was a matter of the quickest race and that is what our simulations showed.
"I don't know if Red Bull were surprised by their own pace but we were and everybody else was. In the conditions it was the right thing to do but it wasn't on our radar."