Mercedes explain Lewis Hamilton's Chinese GP strategy
World champions offer detail on decision not to pit Hamilton behind the Safety Car; Mercedes still to win during 2018
Last Updated: 11/12/18 3:05pm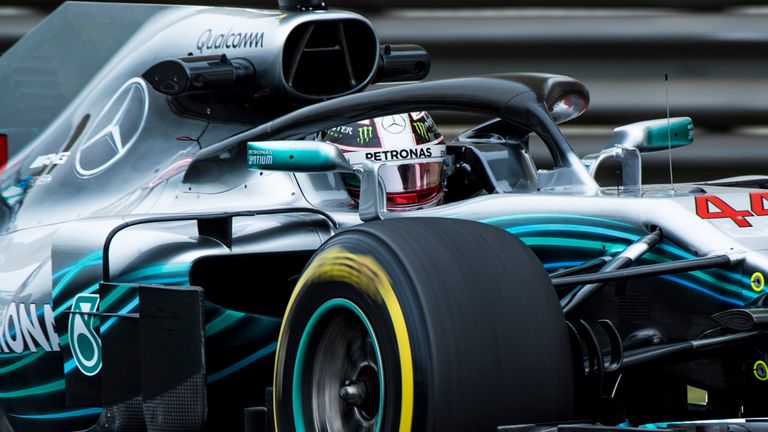 Mercedes have explained their decision not to pit Lewis Hamilton behind the Chinese GP Safety Car in their most detailed account yet of their strategic thinking during Sunday's race.
The reigning world champions are yet to win this season and were seemingly out-manoeuvred on strategy in China after electing not to call in Hamilton at the same time as Red Bull pitted both Max Verstappen and eventual race victor Daniel Ricciardo.
Although the Safety Car had emerged too late for either Valtteri Bottas, leading the race for Mercedes, or Ferrari's Sebastian Vettel to pit for fresh tyres, Mercedes chief Toto Wolff acknowledged immediately after the race his team had erred in not calling in Hamilton to change from ageing medium tyres to fresher softs.
"Looking back, we should have pitted Lewis," Wolff admitted to Sky Sports F1. "We thought holding track position would be beneficial. We got it wrong, they got it right and probably deserved to win."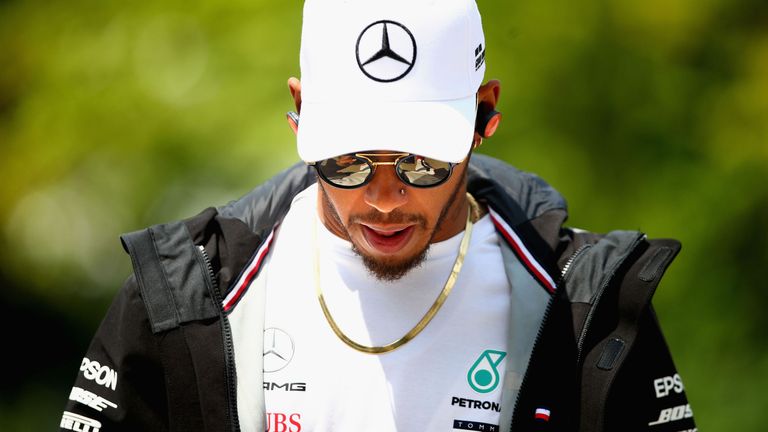 So why didn't Mercedes pit Hamilton?
In a fascinating dissection of Mercedes' dilemma, chief strategist James Vowles has revealed the team didn't expect the soft tyres to produce such a marked improvement in race pace.
"The situation across the race at that point was that cars weren't really overtaking, even when there was a difference in compounds between them," Vowles told Mercedes' Pure Pitwall debrief.
"For us, we had Kimi in front on softs, so no difference between the two cars and we couldn't even get close. The same with Valtteri at the front relative to Sebastian - but those were the same tyres.
"Verstappen was on the ultrasoft tyre, which was sensitive and difficult - but neither Kimi nor Lewis could make inroads into him. So, on a track like that, the performance difference between compounds wasn't working out.
"With Lewis, under that Safety Car condition, we always review how many positions we could potentially gain or may lose. What would we have gained? With Verstappen ahead, we knew there was a chance that he would come in if there was a Safety Car and, if that happened, it would put Lewis up into a podium position if we could take the medium to the end of the race and defend from the cars behind us.
"The medium on our car was working very, very well and indeed we knew that you could do 40 laps on it, which is what you saw with Valtteri. That tyre was still working at the end of the race. The first question is whether a 10-lap old medium is going to suffer?
Hamilton: Very tough to win 2018 title
Wolff: Mercedes need to understand car
"With Lewis, we also knew if we stopped under the Safety Car we'd always be behind Verstappen. It was a decision that when we laid out all the facts on the table, we didn't believe, based on the earlier evidence, that there would be enough performance differential for a Soft to overtake a Medium, even one that's 10 laps old.
"The reality of the situation, everyone saw what happened. Both Red Bulls were extraordinarily quick on that soft tyre and were able to scythe through the field."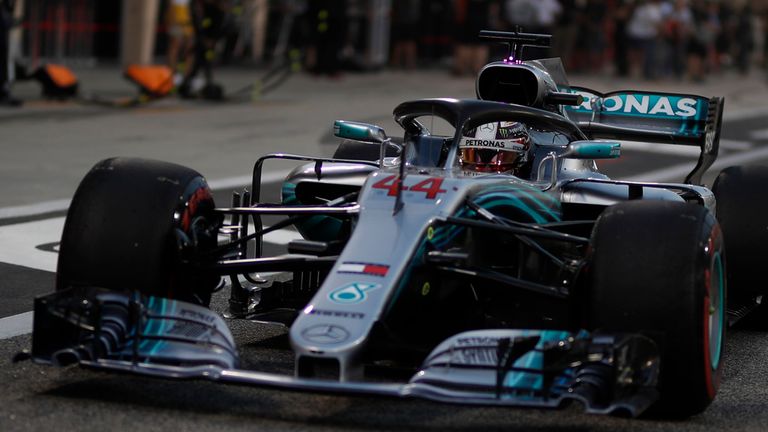 Mercedes surprised by fluctuations in form
After losing out in Melbourne chiefly due to bad luck, Mercedes were second-best to Ferrari in Bahrain and arguably only third-best in China.
According to Vowles, the fluctuation in form is chiefly the result of differing success in bringing particular tyres up to their optimal working range temperature, with a vast contrast in performance so far occurring on a race-by-race basis.
"In Melbourne we were very fast on both compounds. In the case of Bahrain, Ferrari were very fast on the supersoft but had more degradation. And in China, Red Bull were extraordinarily fast on the Soft tyre. What that is creating is different cars with differing levels of performance, depending on the track temperature, conditions and which tyre is fitted to the car," he explained.
"You need a car that is able to work the tyres in a consistent manner and all teams are working their hardest to try and achieve that. As you can imagine, it's difficult to get it all coming together at once."
But Vowles also acknowledged the excellent work Ferrari and Red Bull have done on their 2018 cars to carry the fight to Mercedes this year.
"Ferrari and Red Bull are fierce opponents, world champions developing the car and working day and night tirelessly to beat us.
"We are doing the same but it's an arms race of who can develop their car the fastest and who can produce the fastest car.
"What we can't ignore at this point in time is Ferrari had a faster car than us in Shanghai. So, it is our duty and job to keep working tirelessly to go to Baku and do our best to fight back against them."