Mercedes confirm new ownership structure with Ineos, Toto Wolff stays on as boss
Toto Wolff to remain as team principal at F1's world champions for three more years as part of new deal which sees Ineos come on board as equal team co-owners with Austrian himself and Mercedes' parent Daimler
By James Galloway
Last Updated: 18/12/20 2:11pm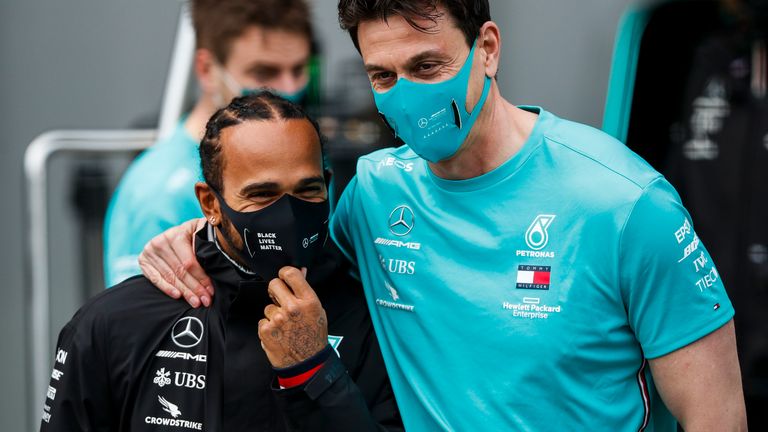 Mercedes have announced that chemical giant Ineos is buying into F1's world champion team and will become one-third equal shareholders with Daimler and Toto Wolff.
Wolff will also continue as team boss and chief executive for a further three years.
Daimler, Mercedes' parent company, is reducing its current shareholding from 60 per cent, with Wolff increasing his 30 per cent stake, to create three equal partners with Ineos.
The chemicals firm owned by Sir Jim Ratcliffe, one of Britain's richest men, became a team partner at the start of this year and are involved in a number of sporting teams.
The Brackley-based team will continue to be Mercedes' works team and run the German manufacturer's chassis and engines into the "coming years". From next season, there will be a closer alignment with Mercedes' AMG performance division.
Wolff, who joined Mercedes in 2013, has been considering his role in day-to-day control of the team during the course of this year.
Although he was wary of staying too long and going from "very good, too good", the Austrian increasingly made clear he had the desire to maintain a leading role alongside his shareholding as Mercedes target even more success into the future.
Mercedes say Wolff, who has overseen all seven of their record-breaking consecutive championship doubles, "will have the subsequent opportunity to transition to a new executive function within the organisation when he decides it is the right time to do so".
Confirmation of Wolff's future is likely to be welcomed by star driver Lewis Hamilton, with a new deal for the seven-time world champion likely to be resolved soon.
Daimler chairman Ola Kallenius said: "We are delighted to welcome INEOS to our Formula One joint venture as a fellow shareholder. It is a sign of the strength of the organization in Brackley that we have been able to attract prestigious investors in INEOS, who see real potential for the future growth and development of the team.
"We remain firmly committed to Formula One, and the forthcoming cost cap along with the new shareholding structure put us in an even stronger position for continued success. With an even closer alignment to our Mercedes-AMG performance division beginning in 2021, and Toto's continued leadership in the coming years, the future is bright for Mercedes-Benz in Formula One."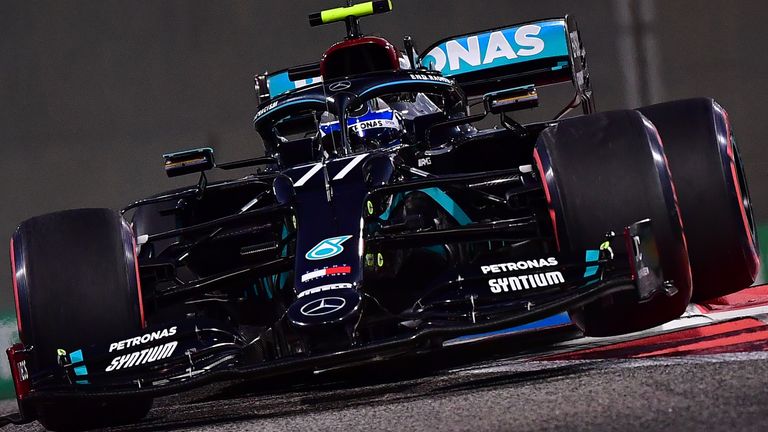 Ratcliffe, the chairman of Ineos, added: "When we entered Formula One earlier this year, we chose to do so with a Mercedes team that had set new benchmarks, and since then we have been in discussions about how we could increase our involvement.
"This is a unique opportunity to make a financial investment in a team at the very top of its game, but which still has rich potential to grow in the future. We could not wish for better partners than Mercedes-Benz, and a team of proven winners led by Toto."