Mercedes reveal they will test 'a prototype solution' to increase exhaust noise
Team to experiment during next week's two day test
By William Esler
Last Updated: 13/05/14 2:40pm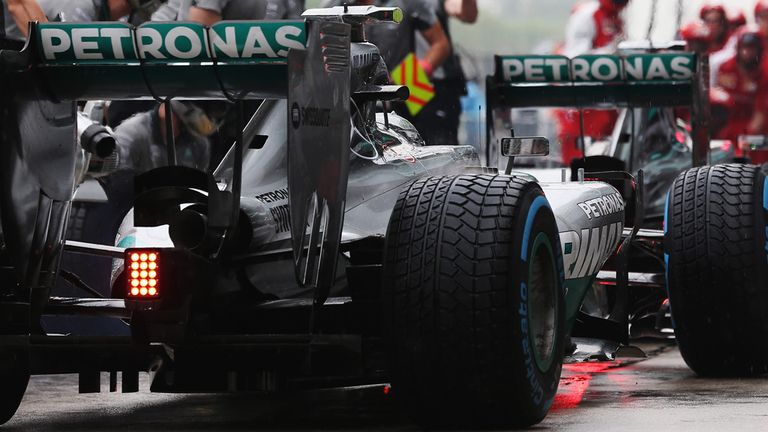 "We have a couple of aero upgrades and it's about testing them. Then, finally, I guess everybody's looking forward to the 'megaphone'. We're going to run that but I'm not sure whether it's going to be Tuesday or Wednesday," team boss Toto Wolff said at the Spanish GP.
"We told by the FIA and Bernie [Ecclestone] to put the device on the car and see if it's really effective. We are pretty clear that if the fans want to have more noise and if it's making the car, with all this noise, perceived to be better and more attractive, then we would go for it.
"Then hopefully the other teams will vote in favour as well. It's part of the Technical Regulations and if you want, you can amend it in the season with a unanimous vote."
The dramatic difference between the high-pitched scream of the V8 engines used last year and the deeper sound of the new V6 hybrid units has attracted criticism from fans as well as F1 supremo Ecclestone.
Following the season-opening Australian GP, Ecclestone told The Age newspaper that "I was not horrified by the noise, I was horrified by the lack of it", although he subsequently admitted to Sky Sports F1's Ted Kravitz in Malaysia that the sound was not as bad as he had feared.
World Champion Sebastian Vettel was another vocal critic as he launched a foulmouthed scathing attack on the new sound of F1 in Sepang.
F1's latest soundtrack does have fans, however, with Sky F1's Mark Hughes describing it as a "fascinating multi-faceted noise" in his post-Australia column, whilst Martin Brundle said in Malaysia "every day I go out on track I get more and more used to it and I am less and less against it."
However, Mercedes say in response to fan criticism, they will look at ways of increasing tailpipe noise during the second of this year's four in-season tests.
Mercedes will evaluate a prototype solution during next week's test to assess its impact on the tailpipe noise.

- MERCEDES AMG F1 (@MercedesAMGF1) May 8, 2014