Mercedes 'comfortable' with Lewis Hamilton's call not to let Nico Rosberg pass
Team chief Wolff insists both drivers were given chances to win
By Pete Gill
Last Updated: 30/07/14 2:49pm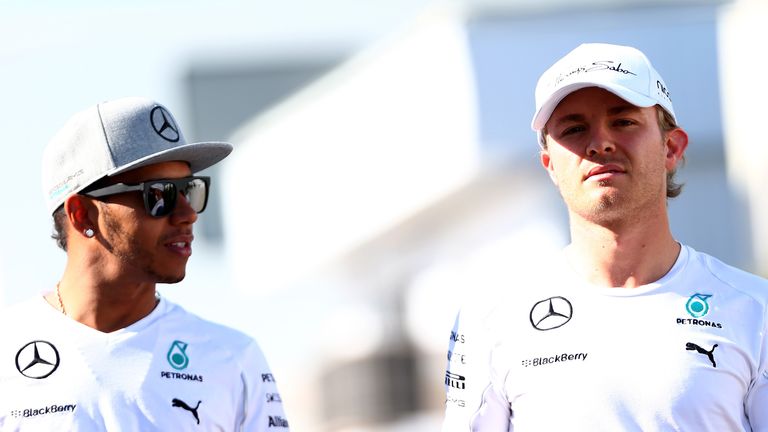 Mercedes boss Toto Wolff says he is "comfortable" with Lewis Hamilton's refusal to yield to Nico Rosberg during a contentious Hungarian GP.
While debate continues to rage about the rights and wrongs of Mercedes' strategy for both Hamilton and World Championship leader Nico Rosberg at the Hungaroring, Wolff has attempted to defuse the controversy by insisting that the team wanted to give both of their drivers an opportunity to win the race.
"When the Safety Car came out, we chose to split the strategies, and offset ourselves to the cars ahead, in order to create opportunities to win, or worst case finish on the podium," said Wolff in a Q&A released on Wednesday by the team.
"When we did so, Nico was running two positions in front of Lewis. We put Nico onto an aggressive three-stopper and Lewis onto a two-stop, with a long final stint on the prime tyre. That meant they would find each other on track at some point – and we would have a situation to manage.
"Lewis was asked to let Nico pass because we believed they both still had a chance to win the race as the strategies played out. But Nico never got close enough to Lewis to make the move – and we were ultimately comfortable with the decision Lewis made to hold position."
Speaking after the race, an apparently-disgruntled Hamilton said he was "very, very surprised" by the team's request, while, for his part, Rosberg has described his team-mate's intransigence as "not very good".
Carefully picking a diplomatic line to position himself between both of his drivers, Wolff has acknowledged that, whilst yielding to a team-mate on a more aggressive strategy is considered normal practice, Mercedes cannot expect normal rules to apply when their drivers are in an exclusive fight for the World Championship.
"We thought both of our drivers had a chance to fight for the race win – not just for a podium finish – so we acted accordingly," said Wolff.
"When it comes to drivers in the same team running alternative strategies, it is usual for them not to make life hard for each other when it comes to overtaking. But we must appreciate that we are not in a usual situation any more."
Meanwhile, Wolff has disclosed the team have diagnosed the root cause of the fire which left Hamilton's car a 'charred wreck' during qualifying as 'a localised fatigue failure in a high-pressure fuel hose, although the precise causes of this fatigue are still being determined. Extensive checks and appropriate countermeasures are now being conducted to ensure there can be no repeat.'