Fernando Alonso would be top Mercedes target if Lewis Hamilton left, says Toto Wolff
Mercedes chief names McLaren's Alonso as first back-up target and Williams' Bottas as second; Hamilton into final year of contract but expected to sign new deal for 2016 and beyond
By Sky Sports Online
Last Updated: 02/01/15 2:03pm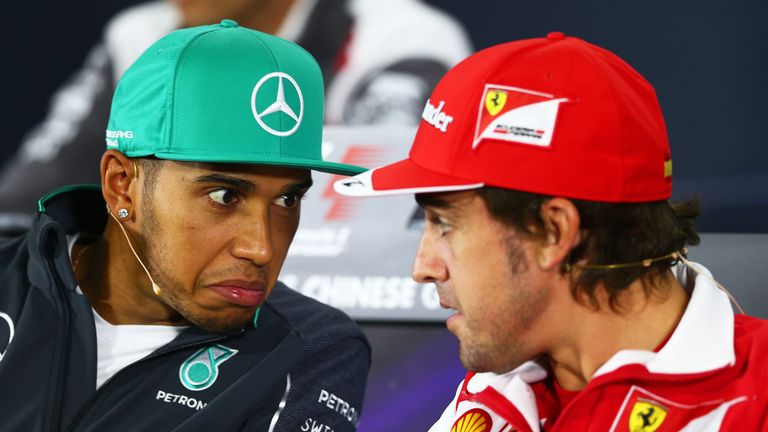 New McLaren signing Fernando Alonso would top Mercedes' driver shortlist for 2016 were the team not able to agree a contract extension with world champion Lewis Hamilton, Toto Wolff has indicated.
Hamilton, who clinched his second F1 Drivers' Championship crown in 2014, has entered the final 12 months of his original three-year contract at Mercedes and has yet to agree a new deal to take him into 2016 and beyond.
With Nico Rosberg having already committed to a new multi-year term, a similar-length deal for Hamilton, currently on his winter break, is eventually expected, with both the Briton and Mercedes having on several occasions publicly stated their desire to continue working together.
Speaking in an interview with the Italian press, Wolff, Mercedes' Executive Director, reiterated that the team wanted to continue with their current pairing but then also intriguingly named Alonso, who has only recently quit Ferrari for McLaren, and Williams rising star Valtteri Bottas respectively as the first and second men they would target should a vacancy arise.
"There's no hurry, we'll discuss it during the year," Reuters quotes Wolff as saying in an interview with the Gazzetta dello Sport newspaper.
"I'm an optimist. The priority is to continue with these drivers [Hamilton and Nico Rosberg]. Should it not be possible, then Alonso represents the first alternative, then there's Bottas."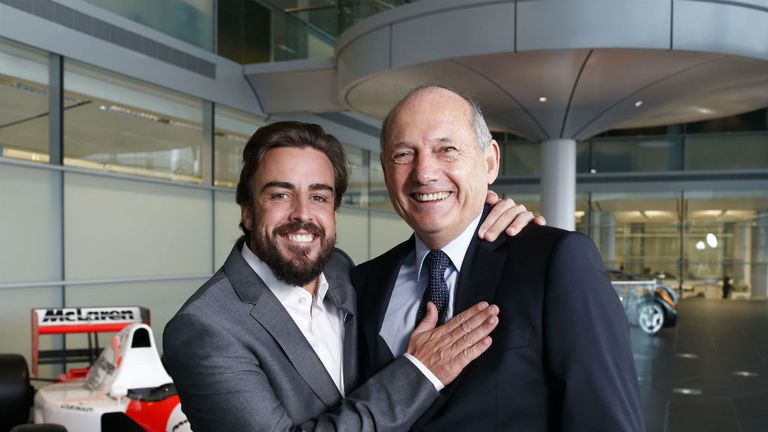 Prior to McLaren's belated confirmation in mid-December that they had succeeded in luring Alonso to spearhead their new Honda era, it was thought that the Spaniard was holding out for a one-year deal at Woking so he would be in a position to jump ship to Mercedes for 2016 were Hamilton to unexpectedly leave.
McLaren chief Ron Dennis, however, stressed on Alonso's unveiling that the length of the 33-year-old's deal was "plural not singular", while the driver himself cryptically revealed that "over the past year I have received several offers, some of them really tempting, given the current performance of some of the teams that showed interest".
In any case it appears unlikely that Hamilton, who clinched his second world championship in 2014's season finale, will look to move elsewhere for 2016 given Mercedes have established themselves as F1's new dominant force and are widely expected to remain the team to beat for the next few years.
Speaking to Sky Sports News HQ in the immediate aftermath of his Abu Dhabi triumph in late November, Hamilton said of his contract situation: "During the season is not the time to really talk about things, and you start assessing and discussing the future generally in the last year of your contract.
"But we're happy with where we are and what we've achieved together. Toto [Wolff] was just saying in the coming weeks we'll sit down and hopefully it will be a simple process to go through - a formality."