Lewis Hamilton relieved that his spin wasn't due to driver error
Mercedes driver originally thought he had mistimed his braking
By William Esler at the Red Bull Ring
Last Updated: 21/06/15 8:28am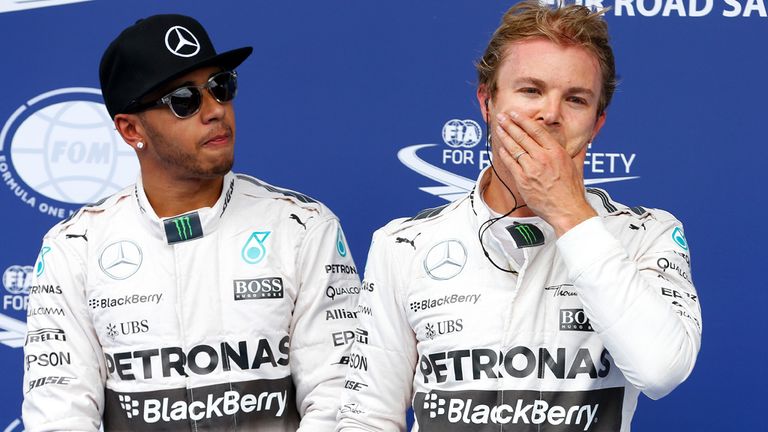 Lewis Hamilton has revealed that Mercedes believe his spin at the conclusion of Austrian GP qualifying wasn't due to driver error.
Heading into Turn One on his final flying lap on Saturday, the world champion spun as he decelerated, handing team-mate Nico Rosberg the opportunity to snatch away pole position – before he too spun off.
Immediately after the session Hamilton attributed his spin to driver error. "I definitely do that quite often in this car, I'm not sure why – I've just got big feet maybe!" he joked.
But after studying the data from his car, Hamilton, who also spun out of qualifying at the Red Bull Ring last year, was relieved to discover he hadn't mistimed his braking.
"I thought I had made a mistake into Turn One, but I've just been with the engineers and it doesn't look like it so we are now investigating to try and understand it," he said.
"So that is comforting for me as I was angry at myself, but it is a combination of things.
"I thought I had just braked too hard really, but I braked the same as I did on the previous run. When I had the spin here last year it was immediately when I hit the brakes, but [with] this one the car was slowing down and perhaps with the gearshift the rears just locked completely.
"It was pretty strange so they are going to look into it and I am sure we will get to the bottom of it."
In a remarkable finale, the world champion was handed a reprieve by Rosberg when the German followed suit by also spinning out.
Two-tenths down on Hamilton's earlier benchmark, Rosberg was neck-and-neck with the Englishman's pole lap through the opening sectors of his lap before making his critical error at the final corner.
"I was equal and that meant I had to take a risk but l probably overdid it," Rosberg rued. "It wasn't really in my hands because l was right on the cusp. I needed two tenths and l was exactly two tenths before the last corner.
"It is frustrating but l had to go for it. Unfortunately l exaggerated it."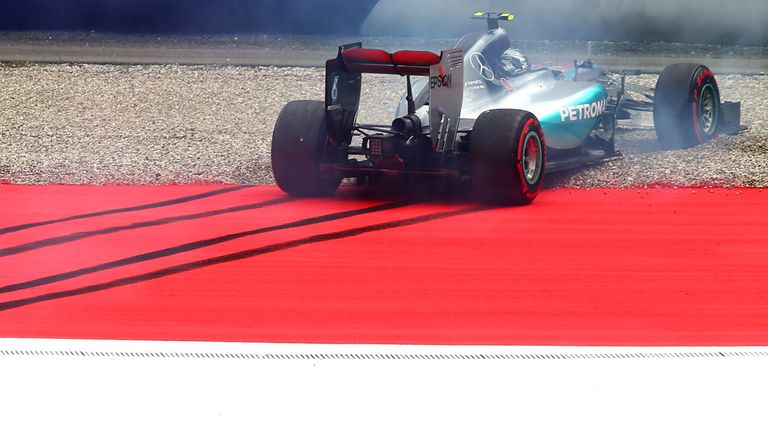 Nevertheless it was another front-row lockout for Mercedes, but Rosberg knows he will have to keep an eye on his mirrors tomorrow with Sebastian Vettel behind.
"We were surprised that Sebastian wasn't closer in qualifying today," he added. "We were expecting them to be very quick so I was surprised by that. On race pace they are going to be very close to us so it is good to be starting in front of them."
That's a view echoed by Mercedes boss Toto Wolff, who thinks they are behind Ferrari on race pace.
"You can't really say what is going to happen tomorrow because the long runs looked pretty difficult for us," he said. "Ferrari was the quickest car yesterday afternoon and this morning."
Don't miss Sky Sports F1's exclusively live coverage of the 2015 Austrian GP. The race begins at 1pm on Sunday, with build-up underway from 11.30am. No Sky Sports? No problem! Watch the Austrian GP for £6.99 with NOW TV