Mercedes develop powerful benefit after spending final engine tokens
Hamilton and Rosberg fastest through speed traps after Mercedes introduce new engines at Monza
By Pete Gill
Last Updated: 09/09/15 1:13pm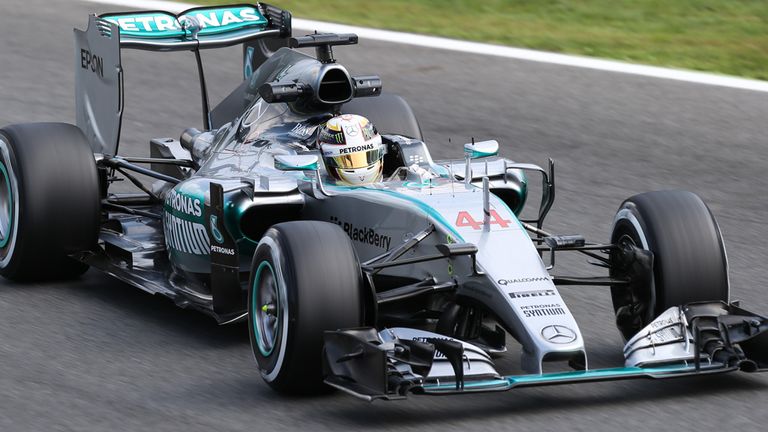 Mercedes appear to have reaped a powerful benefit from their upgraded engines after setting a shattering pace in Friday morning practice for the Italian GP.
After comprehensively dominating the first half of the campaign while using just two engines – Honda, by most glaring contrast, have already deployed nine different units – Mercedes have elected to spend their seven remaining engine development tokens at Monza, recognised as the most power-dependent circuit on the F1 calendar.
While the team have described the outlay as a 'tactical' move designed to fast-forward development for 2016, Friday morning's lap charts indicate that their new V6 engines have provided an instant and substantial boost that threatens to propel the Silvers Arrows even ahead of the field.
Not only was Lewis Hamilton, heading another Mercedes one-two and topping a timesheet for the 44th occasion this year, in excess of 1.5 seconds faster than the third-placed Sebastian Vettel, but both Mercedes cars were recorded as boasting a substantial pace advantage through Monza's all-important speed traps.
While Rosberg, powered by Mercedes' new engine, set a top speed of 352 kph, the Force India cars which were quickest through the Spa speed traps two weeks ago, but which are believed to be running the older specification Mercedes engines this weekend, were six kph slower.
Vettel, meanwhile, was 10 kph slower than Rosberg's benchmark in his Ferrari car – a vast deficit at a circuit where the majority of a lap is run at full throttle.
For the beleaguered McLaren-Honda outfit, Fernando Alonso was recorded setting a top speed of just 337.2 kph despite the introduction of new unit which has triggered yet another grid demotion for the Spaniard and his team-mate Jenson Button.
Although Honda motorsport boss Yasuhisa Arai was quoted saying before the weekend that his team's engines are now producing more horsepower than Renault's, both of the Renault-powered Red Bulls set a faster straightline speed than the McLarens on Friday morning even as they remained 15 kph shy of Mercedes' new benchmark figure.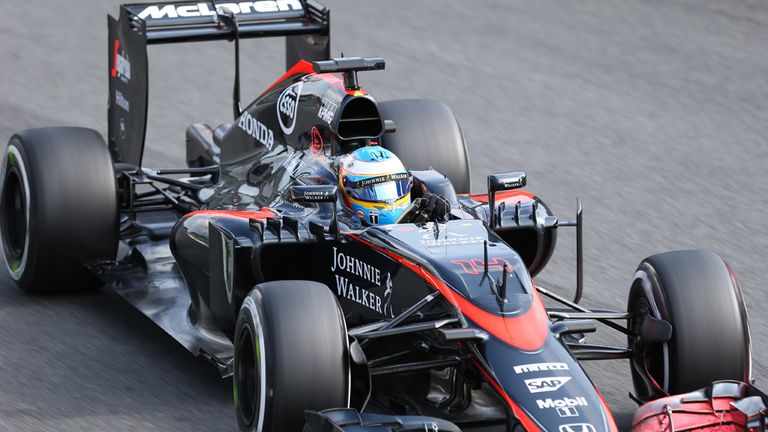 Unofficial top speeds during Italian GP Practice One
Rosberg, Mercedes-Mercedes, 352 kph.
Hamilton, Mercedes-Mercedes, 351.1 kph.
Perez, Force India-Mercedes, 346.4 kph.
Hulkenberg, Force India-Mercedes, 345.1 kph.
Vettel, Ferrari-Ferrari, 341.8 kph.
Maldonado, Lotus-Mercedes, 341.5 kph.
Raikkonen, Ferrari-Ferrari, 339.9 kph.
Kvyat, Red Bull-Renault, 339.0 kph.
Palmer, Lotus-Mercedes, 338.9 kph.
Ricciardo, Red Bull-Renault, 338.7 kph.
Alonso, McLaren-Honda, 337.2 kph.
Verstappen, Toro Rosso-Renault, 336.6 kph.
Button, McLaren-Honda, 336.4 kph.
Sainz, Toro Rosso-Renault, 335.9 kph.
Nasr, Sauber-Ferrari, 334.8 kph.
Massa, Williams-Mercedes 334.4 kph.
Ericsson, Sauber-Ferrari 334.3 kph.
Stevens, Manor-Ferrari, 320.5 kph.
Merhi, Manor-Ferrari, 319.7 kph.