Renault and Lotus inching towards deal to buy back F1 team
"It's still a case of when and not if Renault completes this takeover of the team," Sky Sports News HQ reports from Suzuka on Friday
By Sky Sports Digital
Last Updated: 29/09/15 10:46am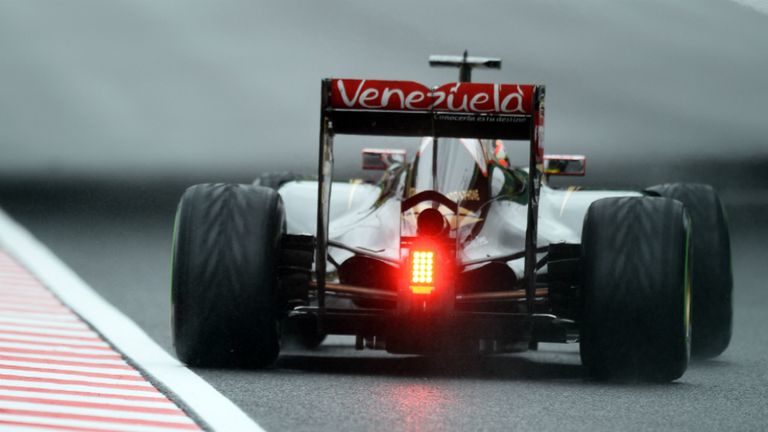 Renault is inching towards a takeover of the Lotus team, with an agreement in place, although Sky Sports understands that the deal is not yet signed and sealed.
That was the word coming from the Japanese GP on Friday, where the Enstone team's cashflow problems led to them being locked out of their hospitality suite.
Lotus drivers Romain Grosjean and Pastor Maldonado therefore had nowhere to prepare for practice, while their mechanics relied on the generosity of Bernie Ecclestone's Paddock Club for their lunch.
It could get worse for the Enstone outfit next week: a court hearing over unpaid taxes is scheduled for Monday and although it has already been adjourned twice now, the judge has said he won't give Lotus any more breathing space. After that, administration could beckon.
The sticking point still appears to be so-called 'heritage payments' Renault are demanding from the sport's commercial rights holders by virtue of their contribution to the sport over the years.
"I've spoken to someone within the team and they've said it's still a case of when and not if Renault completes this takeover of the team," Sky Sports News HQ's Rachel Brookes reported.
"Because they're in such a transition at the moment, that is why they're having these problems."
During the last court hearing - held during the Singapore GP - Lotus's lawyers said that wider matters had progressed "substantially" and that main shareholder and team principal Gerard Lopez had signed a letter of intent agreeing the Renault deal.
They added that a payment from PDVSA - Pastor Maldonado's sponsor - is due on on November 1 and that the sponsorship would continue unless the team went into administration.
Maldonado's money is now guaranteed after the team announced after the Singapore GP that the Venezuelan will be staying on in 2016.
Speaking after practice on Friday, Maldonado said that Lotus are "fully focused and united as a team" but added that the lack of a development budget was also hurting them.
"It's very difficult because we've long been expecting the upgrades in the car and maybe it's a crucial part of the season where we're competing against Force India and Toro Rosso and maybe we need a little bit of extra help to be a bit more solid and consistent at different tracks," he said.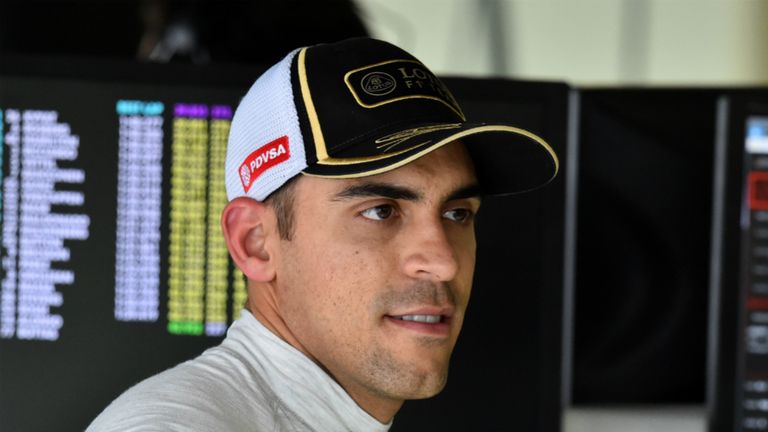 Lotus stood fifth in the constructors' championship after Romain Grosjean finished third in the Belgian GP, but have now slipped 19 points behind Force India.
And with Toro Rosso closing up behind them, dropping another place would cause them to lose out even more when prize money is handed out at the end of the season.
Grosjean, meanwhile, has apparently had enough. Renault F1 sport boss Cyril Abiteboul has let slip that the Frenchman is joining the new Haas team, with an announcement due on Tuesday next week.
"Maybe, maybe not," a smiling Grosjean replied on Friday, when asked by Sky Sports News HQ whether he is leaving Lotus.
Haas are seen as a Ferrari 'B' team, and therefore a stepping stone to the Scuderia - a destination Grosjean could not deny is hugely attractive.
"For everyone working in motorsport - engineers, mechanics, drivers - it's a dream team. That red colour is something special," he said.
"It would be good in the future, but there are more steps behind that."
Meanwhile, as Renault edge back towards the team with whom they won back-to-back world titles in 2005-06, they're also moving away from Red Bull, with whom they dominated the sport between 2010-13.
Red Bull are seeking to exit their engine deal a year early and, speaking on Friday, team boss Christian Horner said progress is being made.
"There's some positive discussions going on behind the scenes with Renault," he said. "I think both Red Bull's position and Renault's position is fairly clear in what we want to achieve and hopefully that should be concluded within the coming days."