Renault aim to be in 'key' 2019 driver market , says Alain Prost
Team target improved 2018 to be attractive to leading names; Prost adds McLaren deal best for Renault long-term
By Jonathan Green
Last Updated: 02/10/17 2:39pm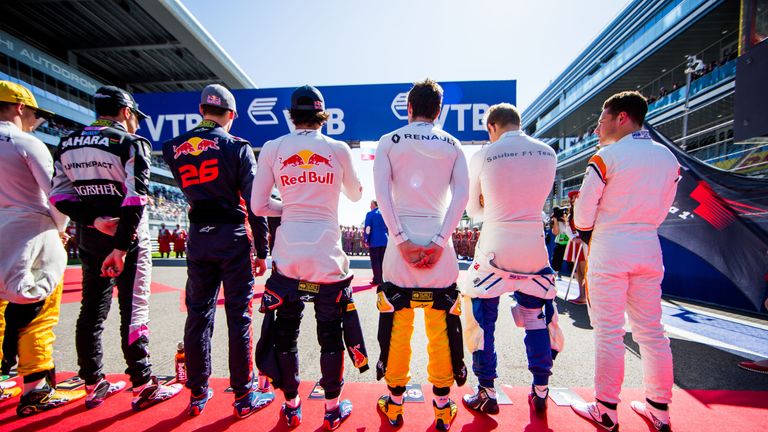 Renault want to be in the "key market" for drivers for the 2019 season, team advisor Alain Prost has told Sky F1.
The French team will field a new driver line-up in 2018 with Nico Hulkenberg being partnered by Carlos Sainz, who has joined on a year's loan from the Red Bull programme as a replacement for Jolyon Palmer.
While the front-end of the grid is remaining largely unchanged next season, several top drivers are not contracted for 2019 including Lewis Hamilton, Valtteri Bottas, Daniel Ricciardo and Sergio Perez.
Renault are currently seventh in the Constructors' Championship and Prost says they want an improved 2018 in order to be more attractive to the leading names.
F1 in 2018: Driver line-ups and race dates
"The driver market is important and we are in position for the end of 2018 when it is a little bit open for discussion," Prost told Sky F1.
"At the end of 2018 there are a lot of drivers without contracts. We want to be better as a team, next year we will prove we are better than we are now and we want to be in the key market."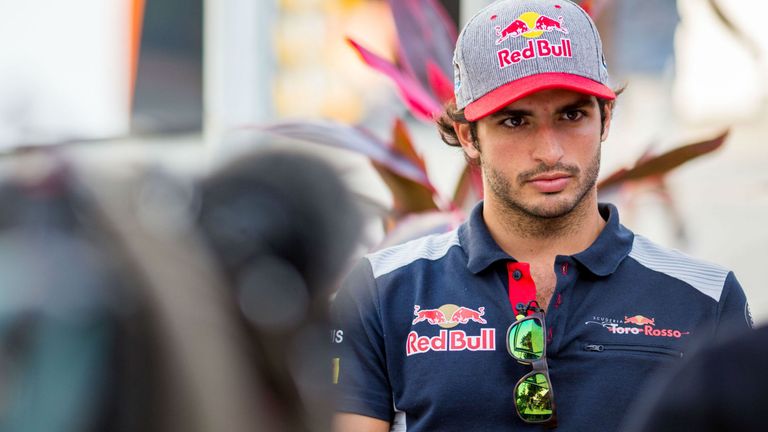 Landing Sainz as part of the McLaren-Renault, Toro Rosso-Honda deals was regarded as a major coup for Renault given his rising status in the sport and Prost hinted they would try and sign him permanently if he impresses next year.
"We have Carlos next year but he is remaining in the Red Bull family. But if he performs well and wants to stay we will find a solution," he said.
McLaren deal 'best for Renault long-term'
The Singapore GP brought confirmation that McLaren would split from current engine suppliers Honda at the end of the season and be powered by Renault for the next three years at least.
It will be the first time the former world champions have joined forces in F1 and Prost said Renault are relishing the challenge of beating their new partners.
'McLaren-Renault can be winners'
"It's a good achievement that we have an agreement with McLaren. It was a long process, not only about having a new partner but the Renault strategy for the long-term. We wanted everything in our hands," he said.
"It's good for us even if we take a little bit of risk with a very strong team beside us as a competitor. But as a works team you want to beat everybody.
"It was a question of being positioned with things in our hands."
Meanwhile, Sky F1 understands Renault have served notice on Red Bull that they will cease to supply them from the end of next season.
Red Bull engine options limited
While team bosses Christian Horner and Cyril Abiteboul remained coy on the issue, merely calling it "speculation", Prost explained the conflict now Red Bull's junior team, Toro Rosso, are to be supplied by Honda.
"The fact that we accepted the deals with the engines, it was very difficult to have Renault on one side and Honda on the other side with both Red Bull teams," he said.
"It's all about what is the best for us because we want to be improving our situation in the future."