Struggling Lotus seal deal for Mercedes powertrain from 2015 season
Enstone outfit cuts ties with Renault as they plot way back to the front
By James Galloway
Last Updated: 09/10/14 5:26pm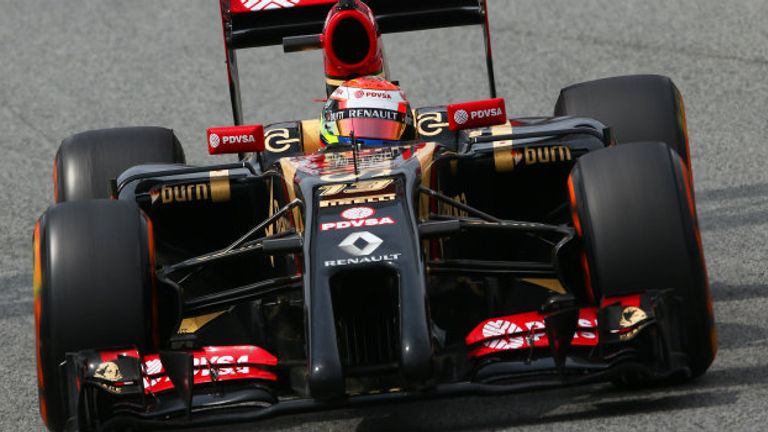 Lotus will end their long association with Renault and switch to F1's class-leading Mercedes engine from the 2015 season, it has been confirmed.
The signing of what has been termed a "long-term" agreement for Mercedes' powertrain has been trailed for several months with Lotus effectively replacing McLaren, who are reuniting with Honda, in the German manufacturer's customer stable next season alongside Williams and Force India.
The deal will see Lotus, like Mercedes, use Petronas fuel although they will continue to design and build their own gearboxes.
Confirmation of the Mercedes tie-up represents an undoubted big boost for Lotus given they have endured a miserably competitive season following F1's switch to hybrid turbo power this year, scoring just eight points in 15 races. They now believe a supply of the most competitive engines in the field is the first step forwards a much-improved 2015.
"We are pleased to have been chosen by Mercedes AMG High Performance Powertrains in a significant long term deal," Lotus F1 CEO Matthew Carter said in a joint statement.
"We intend to return to the front of the field with the goals of winning Grands Prix and being a strong championship contender once more and we see this new agreement as one step towards this aim. The Mercedes-Benz Power Unit has shown good performance on track and it is our goal to marry this motive force to Enstone's chassis expertise.
"It is our desire that the E23 Hybrid, powered by Mercedes-Benz, heralds a new era of success for Enstone. At this juncture we would also like to thank Renault, who have been so closely associated with the team over its history and for the joint success we have achieved together."
The announcement means the Enstone outfit's two-decade association with the French carmaker will end at the end of this year. The partnership dates back to 1995 when the team, then known as Benetton and with Michael Schumacher behind the wheel, won both World Championships with Renault power.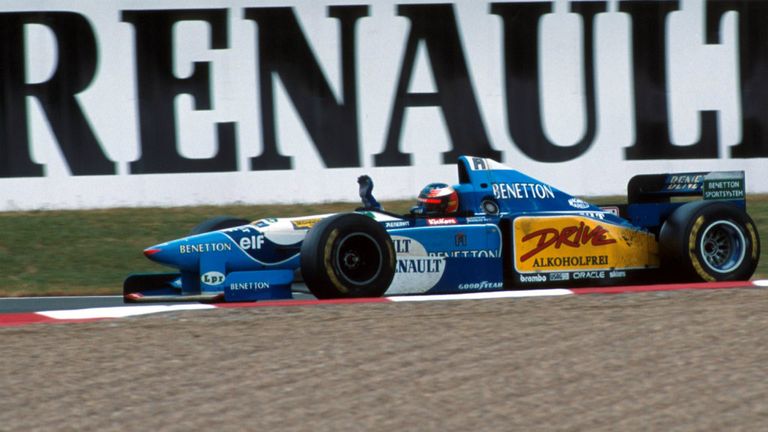 In 2000 Renault bought the team outright, rebranding it under their own name two years later before claiming back-to-back world title doubles with Fernando Alonso in 2005-2006. After the then Flavio Briatore-led team became embroiled in the Singapore GP 'Crashgate' saga, the manufacturer sold out to current owners Genii Capital, but have continued to supply engines ever since.
Renault were, however, left standing by Mercedes after the dramatic winter change in engine regulations, with the German manufacturer's works operation on course for both world titles and customers Williams and Force India enjoying particularly strong campaigns.
And with long-time partners McLaren moving onto Honda, Mercedes are pleased to maintain their full complement of customers.
"It was strategically important for Mercedes-Benz to continue to supply three customers throughout this generation of Power Unit, in addition to the primary focus on our Silver Arrows works team, and it was therefore clear that we would be looking for a new customer from 2015," Mercedes motorsport chief Toto Wolff said.
"Lotus F1 Team is an impressive organisation that has delivered competitive on-track performances in recent seasons. We are pleased to welcome them to the Mercedes-Benz family and look forward to building a productive and performant working relationship in the years ahead."
The defection of Lotus leaves Renault with just three customer teams for 2015, although the French manufacturer has already made clear that the bulk of its focus is now on principal customers Red Bull.
Who's powering who in 2015?
Mercedes
Mercedes, Williams, Force India, Lotus.
Renault
Red Bull, Toro Rosso, Caterham.
Ferrari
Ferrari, Sauber, Marussia.
Honda
McLaren.
The 2014 Russian GP is live on Sky Sports F1 this weekend. Extensive coverage of Race Day from Sochi begins at 10:30am on Sunday with lights out at 12pm.