Jolyon Palmer says he is in contention for a 2016 seat at Lotus
GP2 champion says he has been told "there could be an opportunity"
By William Esler
Last Updated: 13/07/15 10:40am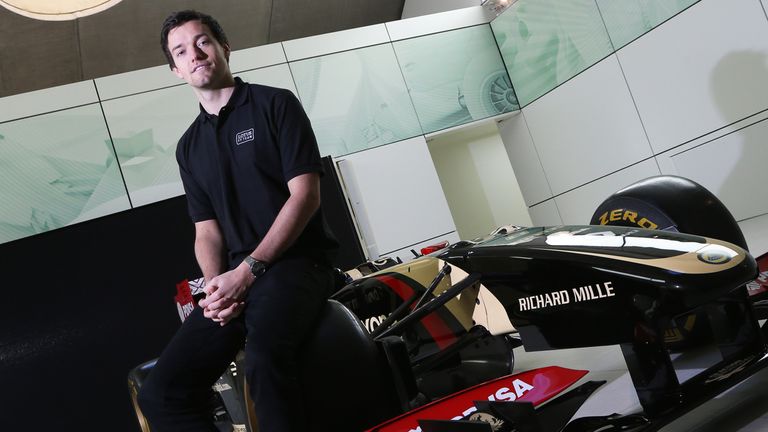 Lotus reserve driver Jolyon Palmer has told Sky Sports he is in contention for a 2016 drive with the team.
The reigning GP2 champion has driven in five of the nine Practice One sessions this season and his pace has looked strong in comparison to Pastor Maldonado in the sister car. Indeed despite the Venezuelan driving the E23 in every session, Palmer has finished ahead on the timesheets on two occasions.
Palmer hopes his performances will secure him a race seat next season and dismissed reports he'd already agreed to remain as reserve driver.
"I don't want to be a test driver again next year, my aim is still to be racing with Lotus and that is why I am here for the year to be racing," he told Sky Sports.
"I have been told there could be an opportunity so I just have to try my best and show the team why they should take me.
"I am getting some time in the car, so at least I am getting an opportunity and as far I am aware there could be a chance so I am just trying to grab it with both hands."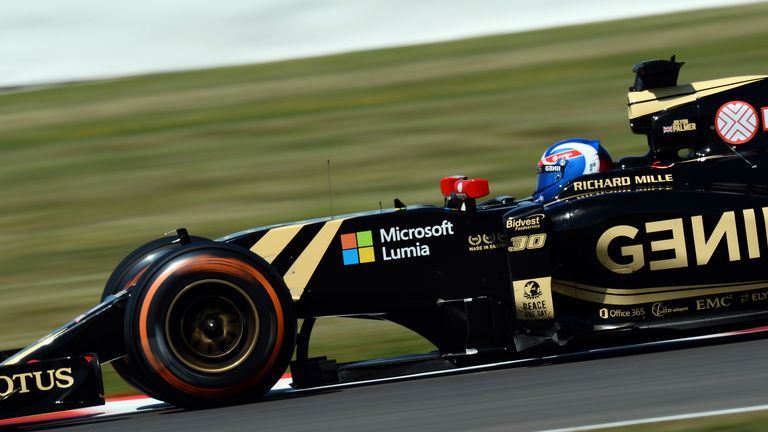 With Maldonado's contract reputedly stating he has to take part in every session, Romain Grosjean has stepped aside for Palmer this season. But the Briton says he works closely with the Frenchman to ensure he is not disadvantaged heading into the weekend.
"The whole purpose for me is to be doing bits for the team. On a personal level I am getting experience for myself which is great, but there is nothing I am doing for myself at the cost to the team," Palmer said.
"So anything Romain wants me to do, I do and throughout P1 everything I test is for development through the weekend. The objective for me is to make sure that by P2 the team are not disadvantaged by having me in the car and sometimes it can actually be good to have a different driver's opinion on things on the car.
"My whole purpose on a personal level is to gain more experience. But on a team level it is to set the car up for the weekend so that when Romain jumps in hopefully we are going in the right direction anyway."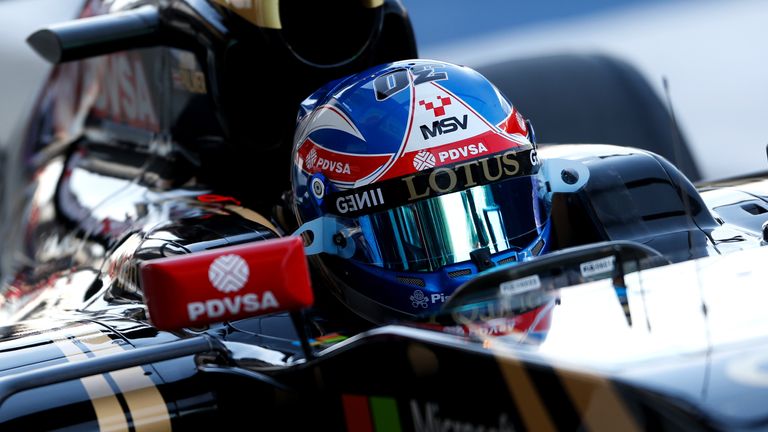 With Palmer closely matching or even bettering Maldonado's pace in Practice One sessions, the Briton says the lap times are genuine and that it is fair to draw comparisons.
"Every time I get in in P1 we are on the same fuel loads, the same engine settings. Of course in a practice session sometimes there are different things that need testing, some different updates to the car, so one car might have slightly different parts on it, but roughly the run plans are exactly the same," Palmer said.
"So for any given P1 session whatever we are doing is comparative and so far I am happy with the job I have done. It is difficult to jump in when you are not racing all the time when you just jump in for an hour and a half session, which in the end turns out to be three runs and you've got to get up to speed straight away, sometimes with the car as well.
"But it is good at the moment because I am managing to get consecutive runs and I am managing to keep on top of it and I am in the simulator as well so it is all good experience for me."
Palmer v Maldonado – Practice One 2015
China – Palmer: 1:41.967; Maldonado: 1:41.335
Bahrain – Palmer: 1:39.283; Maldonado: 1:38.842
Spain – Palmer: 1:29.676; Maldonado: 1:30.110
Austria – Palmer: 1:12.050; Maldonado: 1:12.004
Britain – Palmer: 1:37.262; Maldonado: 1:38.080