Ferrari threaten to quit F1 as sport races towards epic power battle
Scuderia prepared to walk away from the sport if they object to new engine rules set out by Bernie Ecclestone and Jean Todt
By Pete Gill
Last Updated: 16/12/15 10:56am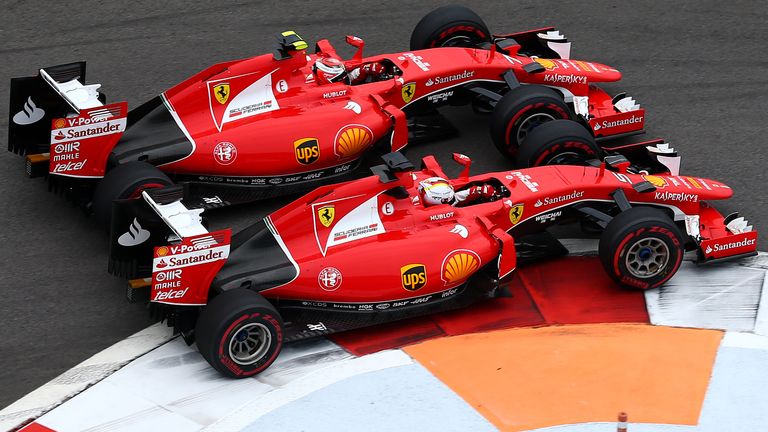 Ferrari have warned they could leave Formula 1 in protest against the new rules expected to be proposed by the sport's supremo, Bernie Ecclestone, and FIA president Jean Todt.
After Ferrari vetoed proposals to place a cost-cap on customer engines, the World Motor Sport Council have appointed Ecclestone and Todt 'to make recommendations and decisions regarding a number of pressing issues in Formula One such as governance, Power Units and cost reduction' by the end of January.
But with Ferrari adamantly opposed to the introduction of budget engines, the battle lines appear to have been drawn for an epic power struggle to determine F1's future direction - with the Scuderia, the sport's most famous team, warning they are prepared to quit F1 if their concerns aren't mollified. 
"Ferrari would find other ways to express its ability to race and to win," said president Sergio Marchionne during the team's annual Christmas media briefing. 
"It would be a huge shame [if Ferrari quit F1], but Ferrari cannot be put in a corner on its knees and say nothing."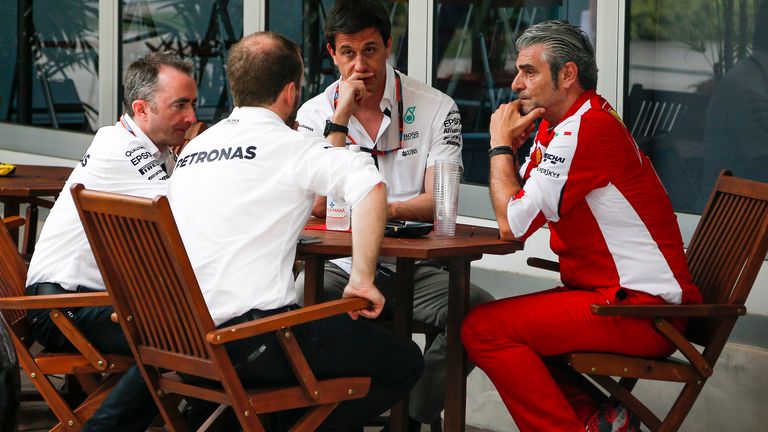 Marchionne, whose avuncular appearance defies a reputation for ruthlessness, also revealed that Ferrari, Mercedes and Renault - three of the four existing engine manufacturers in the sport - objected to Ecclestone and Todt being given such a sweeping mandate to dictate F1's next step. 
"We go to the track to prove to ourselves and to everyone our ability to manage the power unit. If we begin to undermine this advantage, Ferrari has no intention of racing," he continued.
"I understand very well the difficulties that smaller teams face, but this is something that FOM [Formula One Management] has to solve. It is not something Ferrari has to solve."
For his part, a defiant Ecclestone has shown no sign of backing down by accusing Ferrari and Mercedes of "looking after themselves rather than looking after the business".
"What these teams have got to understand is they're all part of the business," he told Sky Sports News HQ. "They have 65 per cent of the income of the business and they're not treating it like that - they treat their team as completely individual and don't really give a damn about anybody else."
According to Ecclestone, Ferrari have already written to the FIA declaring that the governing body had breached its contract with the teams by giving him and Todt a mandate to rewrite the rules.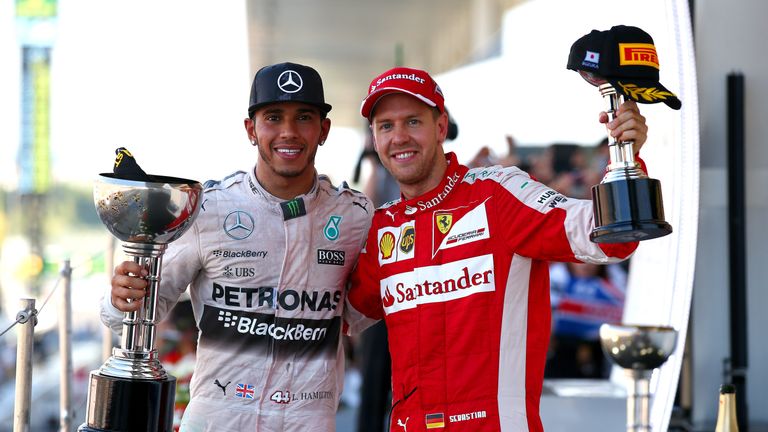 While esoteric to most fans, the escalating war of words in the fight to control the future of F1 is poised to overshadow the build-up to the new 2016 season when, somewhat ironically, it is hoped that Ferrari and Mercedes will  put the sport back on track with a head-to-head in a battle for the world championships. 
Off track, however, the stage has been set for a contest equally fierce - and difficult to predict.
'The whole engine saga will run and run these next few months, and in reality it's just a political football while we have an arm wrestle about who now controls F1. Mercedes and Ferrari have become all powerful with the only decent engines on the grid,' wrote Sky F1 pundit Martin Brundle after last month's Brazilian GP.
'Toto Wolff at Mercedes, like his engine, has plenty of horsepower, and is a smart and pragmatic racer but one who also has to report to a more senior board. The man who intrigues me is Sergio Mar-chionne of Ferrari (and many other organisations). He is a more in-dividually empowered but much less experienced F1 player, who at the same time can be rather brutal I'm told. He's not going to run away from a fight or be intimidated.
'Those two against a relatively passive FIA and an ageing Bernie Ecclestone with plenty of other things on his desk to sort out day by day, minute by minute, will be an interesting battle. You still have to get up very early in the morning to outsmart Bernie on an F1 issue.'