Ferrari boss Maurizio Arrivabene insists team still in title hunt
"We are not giving up. We win 12 they can win another five and we can fight. It is not over," says adamant Italian
By William Esler
Last Updated: 19/05/16 11:39am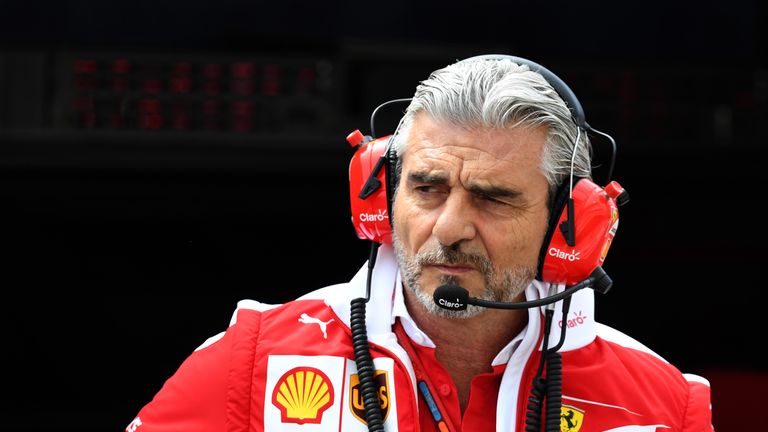 Ferrari boss Maurizio Arrivabene is adamant the Italian squad aren't out of title contention despite losing further ground to Mercedes in Russia.
Kimi Raikkonen trails leader Nico Rosberg by 57 points in the drivers' championship, while Sebastian Vettel is 67 points behind. In the constructors'' championship the Silver Arrows are already 81 points clear of Ferrari having scored more than double the Scuderia's points.
Unreliability has been an Achilles heel this season for Ferrari and just once in 2016 have both their cars made it to the chequered flag, with just one retirement down to an accident.
"Concerning the championship we are not giving up. The team won't give up and we will put all our energy from now on into the next 17 races." Arrivabene said.
"If we win 12 they can win another five and we can fight. It is not over."
Ferrari's deficit to Mercedes appeared to be the largest of the season in Russia, but Arrivabene feels it was specific to the Sochi circuit and is predicting a closer fight in Spain.
"On this track I am not surprised, we expected, but I don't want that again," he said.
"I trust we can perform much better than what we were performing until now because of the characters of the tracks that are coming. The tokens we have spent are going to help more from Spain and onwards compared to the track in Russia."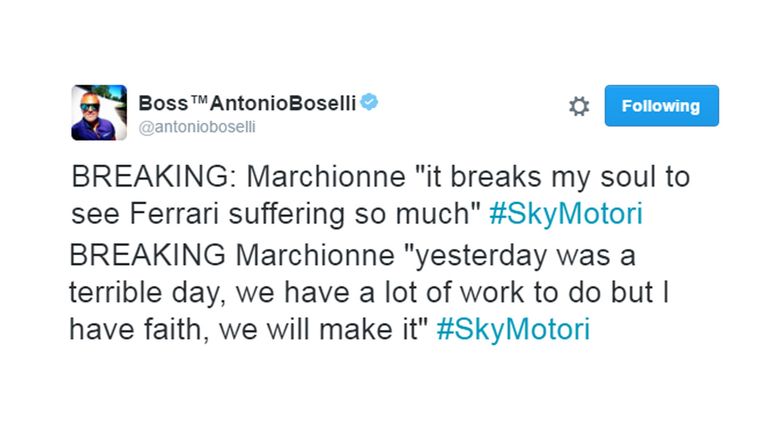 The Italian admits the team have made errors which have caused their issues, but is hoping to use up all their bad luck early.
"We are not the kind of team who like to win comfortably, we are looking for a big challenge. What has happened is part of the racing story. I don't think things can be explained as bad luck - there are mostly human mistakes," he added.
"I prefer to have these kind of problems now instead later in the season. But we need to make sure that it doesn't happen again."