Ferrari have confirmed that engine designer Luca Marmorini has left
Mattia Binotto to run power unit department at Maranello
By Mike Wise
Last Updated: 01/08/14 6:01pm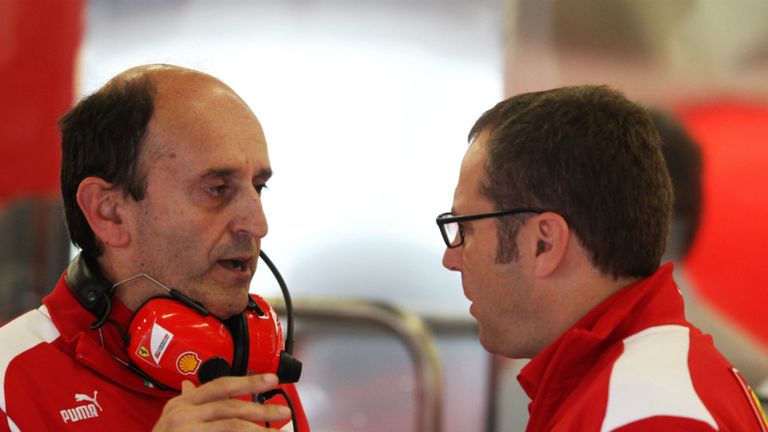 Ferrari confirmed on Thursday that Luca Marmorini, who oversaw the design and development of their power unit, is leaving Maranello.
Marmorini's exit has been an open secret in recent weeks with reports about the 52-year-old's future circulating during the week of the British GP at Silverstone.
Ferrari refused to comment at the time but they have now released a statement confirming the departure, with Mattia Binotto taking his place as part of an ongoing restructuring process.
'Ferrari announces that, as of today, Luca Marmorini, Director of the Engine and Electronics department, is leaving the company,' the statement read.
'As part of the restructuring of the Power Unit department, Mattia Binotto will assume the role of Chief Operating Officer.
'James Allison, Technical Director, continues to be responsible for the entire car project, supported by Nikolas Tombazis, Chief Designer Chassis, and Lorenzo Sassi, Chief Designer Power Unit.'
The statement did not mention Pat Fry, Ferrari's Director of Engineering, even though they denied earlier this week that he would also leave as part of the shake-up orchestrated by new team boss Marco Mattiacci.
It seems that Marmorini has paid the price for Ferrari's underwhelming performances so far this year, with their response to F1's new hybrid era paling by comparison with the efforts of fellow works team Mercedes.
Despite the ability both outfits have to build their cars in-house – seen as a real advantage given the emphasis the rules are placing on the new breed of power units - Mercedes have clearly made better use of the resources at their disposal.
The creators of their W05 chassis have also influenced the design of Mercedes' all-conquering engine, resulting not only in F1's most powerful hybrid unit but also the best-packaged car.
In contrast, Ferrari's F14 T is overweight, underpowered and with a harsher power delivery.
More performance is being eked out as reliability improves and Ferrari feel more confident in exploring the power unit's limits but F1's engine freeze limits hardware changes.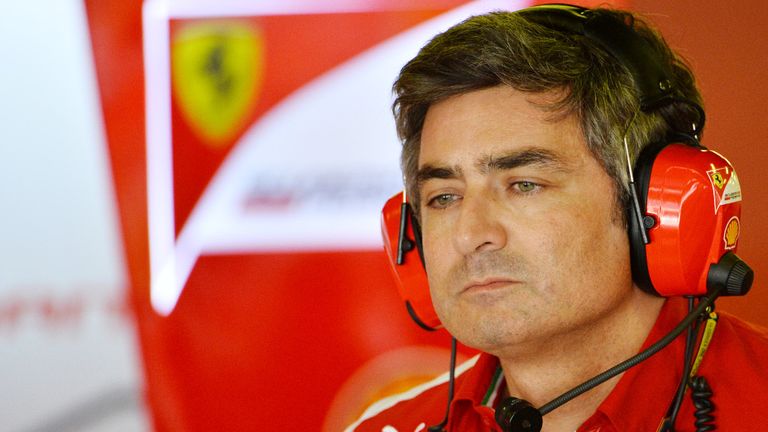 Mattiacci replaced Stefano Domenicali in April and it's thought the latter's departure came after he had refused to sack Marmorini earlier in the year.
Since Mattiacci's arrival, Ferrari's attempt to return to winning ways has led to intense speculation linking big names like Adrian Newey and Ross Brawn to the team.
Newey has since committed his future to Red Bull – albeit in a reduced role – while Brawn appears content to stay away from F1 for now.
Fernando Alonso secured Ferrari's best result of the season so far, a second place, in Hungary at the weekend, with the team moving back up to third place in the constructors' standings ahead of Williams.