Ferrari challenge set to be boosted by Canadian GP engine upgrade
Sky F1 learns Ferrari estimating engine gains of 20-30 horsepower in Montreal; Italian team also preparing SF15-T upgrade for Spain
By Sky Sports Digital
Last Updated: 20/04/15 2:12pm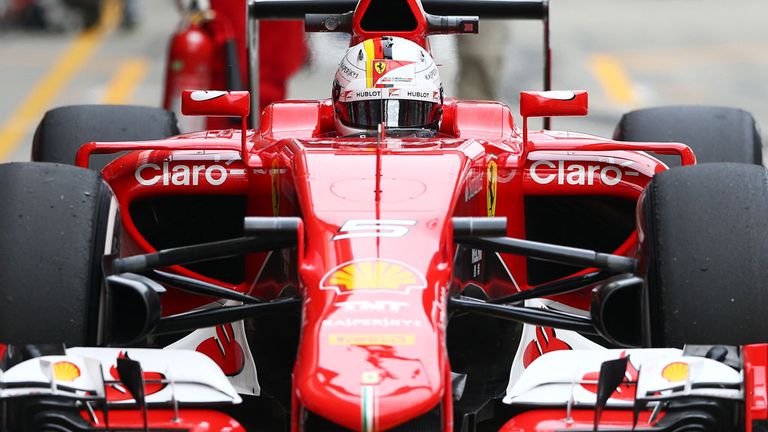 Ferrari are set to introduce a big upgrade to their engine for June's Canadian GP, Sky Sports F1 understands, as they bid to overhaul Mercedes.
The revival of Ferrari as a front-running force on the back of their first winless season in 21 years has proved to be the surprise story of the 2015 season so far, with the Scuderia winning in Malaysia GP and finishing on the podium at all four Grands Prix.
The ever-increasing pace of the SF15-T is being taken very seriously by reigning world champions Mercedes, with Toto Wolff insisting after the Bahrain GP that "we need to do everything we can to continue to beat them" ahead of the start of the European season in a fortnight's time.
And while all the leading teams will each bring a raft of car updates to the next race in Barcelona, Sky F1 has learnt that Ferrari will use up to of half of their remaining 10 engine development 'tokens' by bringing a revised engine to the Canadian race in early June.
Ferrari are understood to be estimating a step forward in performance of 20-30 brake horsepower from the upgrade, which will use up around five of their 'tokens'.
The improvements Ferrari made to their hybrid turbo technology over the winter have been seen as the central reason for their, and to a lesser extent, engine customer Sauber's rises up the grid.
Ferrari's power unit was thought to have trailed the class-leading Mercedes unit by around 50bhp in 2014, and while the world champions have found their own improvements in performance since then, Ferrari have succeeded in closing down that deficit with the SF15-T having featured prominently in speed traps all year.
Speaking to reporters after Kimi Raikkonen finished just three seconds behind the race-winning Mercedes of Lewis Hamilton in Bahrain, Ferrari team boss Maurizio Arrivabene promised their push would continue at the Spanish GP.
"I've heard that a lot of people are coming with new things. We are now preparing some solutions for Barcelona," he said.
"I don't really like to talk about this before [the event as] afterwards expectation [rises] and so on, but we are doing all our development step-by-step. We are hoping that it's a good package and not a back[wards] package."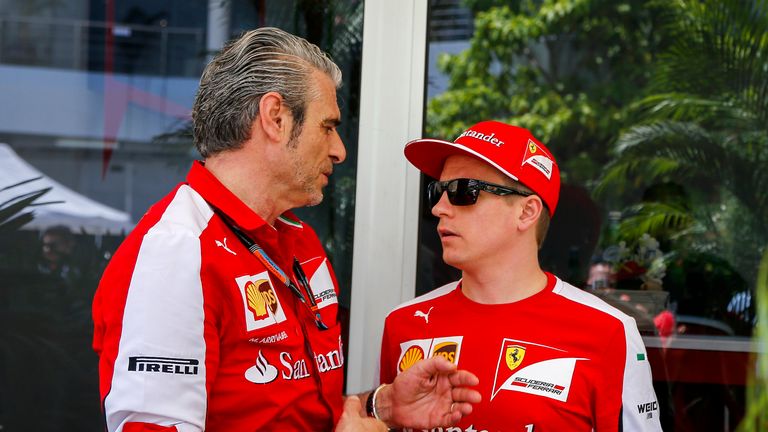 Catch the F1 Midweek Report on Wednesday April 22 at 8:30pm on Sky Sports F1. Marc Priestley and Mark Gillan join Natalie Pinkham to analyse the Bahrain Grand Prix.