Sauber: 'Red Bull should accept whatever engine they get'
Sauber boss says former champions should stop complaining
By William Esler
Last Updated: 27/10/15 5:20pm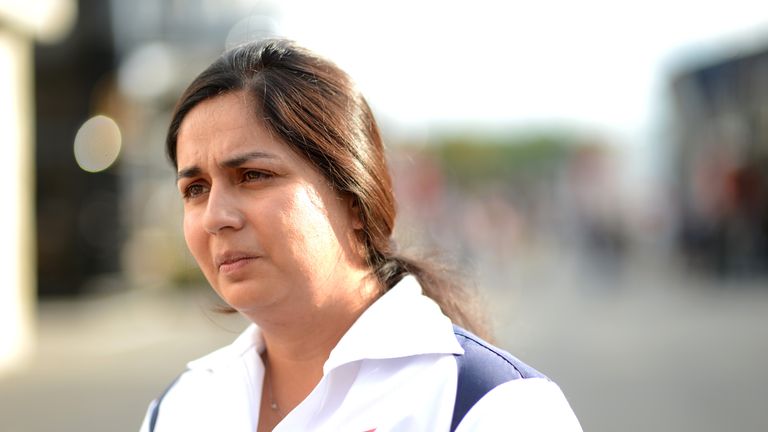 Sauber team principal Monisha Kaltenborn says Red Bull should just accept whatever engine they are offered.
Answering questions from fans on Sky Sports F1's #AskCrofty show, Kaltenborn admitted Sauber's relationship had deteriorated with their former sponsor.
Asked 'does the sport really need Red Bull or should they just take what they are given and go racing like the other midfield teams do?' Kaltenborn responded that the former champions should stop their public complaints.
"We have had a long history with them because we got them into the sport and had 10 years cooperation," she said.
"But if you look at the last few years, they have really been getting away with so much which is not in agreement with the others, to answer the question, I think they have to live with what they get now. We've done that for so many years so why can't they now?"
There wasn't any sympathy for Red Bull and their plight from Williams' Pat Symonds either, who was also a guest on #AskCrofty.
"I pretty much agree," he said. "I have a lot of respect for them as a team, they've had some great results, they've raced hard and they've raced well. They've fallen on some hard times, but I hope they get out of it because I want to beat them.
"It is a difficult situation for them and maybe they haven't handled it was well as they might have done and I'm sure that is what is antagonising some fans.
"I remember my father used to say 'when you lose say nothing and when you win say even less' and maybe that is a motto we should all abide by."
Highlighting how relations between Sauber and their former partner had deteriorated Kaltenborn suggested success had changed Red Bull.
"It used to be better earlier when we were partners and even when Red Bull initially became a known team," she said of their relationship.
"They have changed a lot, maybe success has made them change that much, but I would say communication is not that high."