Red Bull run Halo device during in-season Silverstone test
Team fitted the device to Pierre Gasly's car for installation lap; May fit Halo again on Day Two of in-season test
By Matt Morlidge at Silverstone
Last Updated: 12/07/16 6:40pm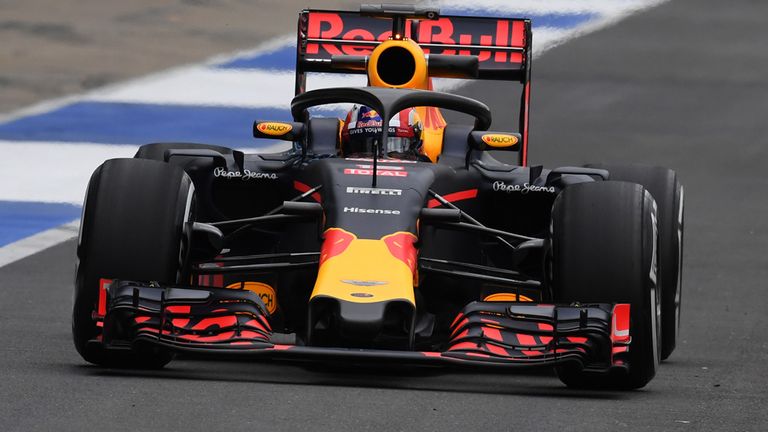 Red Bull became the first team other than Ferrari to run the Halo when they fitted the device during the Silverstone test on Tuesday.
The device is slightly different to the updated version Ferrari ran during British GP practice last week but the Halo is the FIA's preferred cockpit protection system for 2017.
Red Bull have previously trialled an 'Aeroscreen' but ran the Halo for a solitary installation lap on Pierre Gasly's car at the second and final in-season test of 2016, and may fit it again on Day Two.
"Actually I was a bit surprised, it doesn't change much," said the young Frenchman. "It looks a bit weird from the inside, you can see that you have something on top of your helmet. And also, the vision in the straight line when you look you see this triangle on the top. For sure it looks different.
Fernando Alonso tops day one of testing
"I don't really like it. For me, F1 is always open cockpit and it doesn't look really like that with the Halo. From the inside it doesn't change much so we'll see what they say about it but I think F1 should stay as it is."
Red Bull's participation came despite Christian Horner's claims at the weekend that he would not vote the Halo through for next season, adding that it should not be "rushed through".
"I am not a big fan of the halo and the limitations it has," the team principal said. "It is an inelegant solution to the problem it is trying to deal with.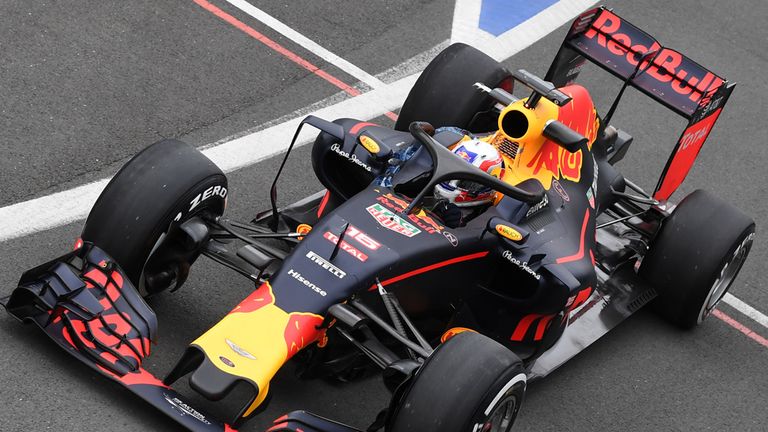 "I would prefer there to be more research time taken to do the job properly rather than rushing something through that may have other consequences. I certainly wouldn't vote in favour of it."
Force India deputy team boss Bob Fernley, at Silverstone to observe youngster Nikita Mazepin's progress, agreed with Horner.
"I believe that it's too hasty," he told Sky Sports News HQ's Craig Slater. "We need to do a lot more work to understand that the Halo isn't going to create other problems - which I think it will do.
Hamilton riding a wave of form
"We should take our time and get the right solution and then introduce it.  This is far too quick in my view. I think you could actually create other opportunities for injuries to drivers and therefore it's not the right solution."
Ferrari ran the device during pre-season testing in Barcelona and Practice One at the British GP but Sebastian Vettel, who completed an installation lap with the Halo on the second occasion and is in favour of increasing head protection in F1, was also not completely convinced.
"I think it needs some further running," the German said. "I know the decision is up fairly soon."
FIA F1 race director Charlie Whiting has instructed teams to design 2017 cars with the Halo in mind. However, for the system to be voted in, it must go through the strategy group of leading teams, the FIA and F1 chief Bernie Ecclestone, the F1 Commission and the FIA World Council.
Don't miss Wednesday's F1 Report at 8.30pm as Sky F1's Ted Kravitz and 1981 Silverstone winner John Watson join Marc Priestley to review the British GP and Lewis Hamilton's latest triumph.