Red Bull to Red Ghoul: Daniel Ricciardo and Max Verstappen's scary Mexican GP arrival
Last Updated: 03/11/16 8:40am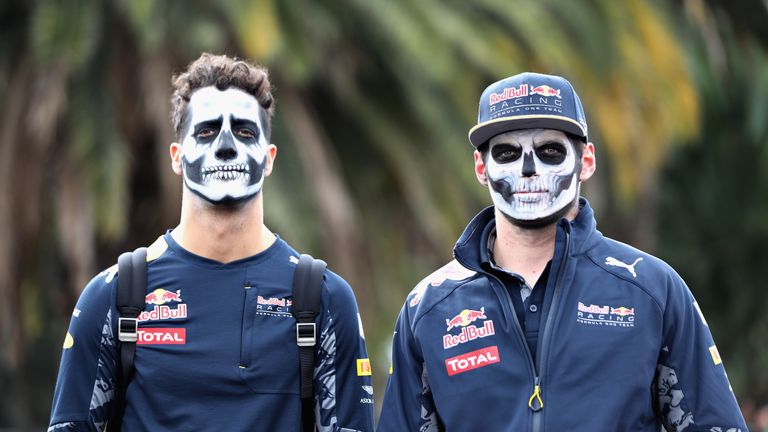 Check out pictures of Red Bull pair Daniel Ricciardo and Max Verstappen as you've never seen them before from the Mexican GP.
A week after adopting a Texan accent for his Thursday media interviews in Austin, Ricciardo arrived in the Mexico paddock sporting a scarier look - as did team-mate Verstappen.
Ahead of Mexico's 'Day of the Dead' celebrations next week, the pair are getting in the local spirit with some rather convincing face paint - which they are keeping on for all of their usual media day engagements.
Introducing the Red Ghouls...