Monaco GP: Christian Horner says winner Daniel Ricciardo nearly had to retire with engine issue
Ricciardo claims maiden Monaco GP victory despite MGU-K problem; "He drove an unbelievable race...he was the coolest guy out there," says Horner
By Jonathan Green
Last Updated: 11/12/18 11:59am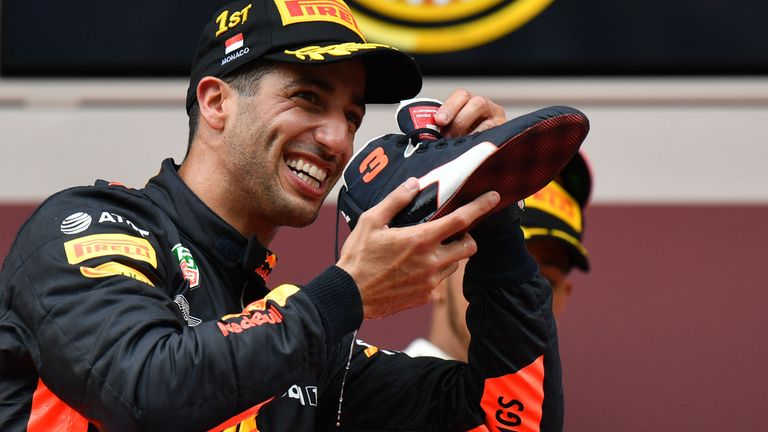 Christian Horner says Red Bull nearly had to retire Daniel Ricciardo given his car's crippling engine issue before he claimed victory at the Monaco GP.
Ricciardo's car suffered an MGU-K problem in the opening 20 laps of the 78-lap race, leaving him having to fend off Sebastian Vettel with "25 per cent less" engine power.
Horner revealed he was being told Ricciardo would have to retire but, with track position so key in Monaco, insisted on leaving him out.
"They're telling me on the intercom they'll have to retire the car in one or two laps," Horner told Sky F1.
"I said 'Look, we're in the lead of the Monaco GP, we're keeping going'.
Ricciardo limps to stunning Monaco win
Ricciardo enjoys Monaco redemption
"Moving the switches around, driving to save fuel, brakes, tyres, asking what's going on with Max's tyres. He drove an unbelievable race this weekend."
Ricciardo's win was the seventh of his career, and his first in Monaco, and he called it "redemption" after missing out in 2016 when a botched pit stop cost him in Monte Carlo.
His victory came after topping every session in practice and qualifying and Horner had compared the victory to Michael Schumacher's 1994 victory in Barcelona when he finished second despite being stuck in fifth gear.
"Unbelievable, he was not going to give this race up this weekend," Horner said.
"Daniel is a big part of our team and he's the complete article now. You can hear his composure in the car, when something goes wrong there was no panic, no raise of voice. It was 'I've lost power, what do I do, give me some instructions'.
"He worked it out and I can't praise him enough for this victory, especially after 2016 when it was a disastrous race for him. To win today, I'm really proud of him.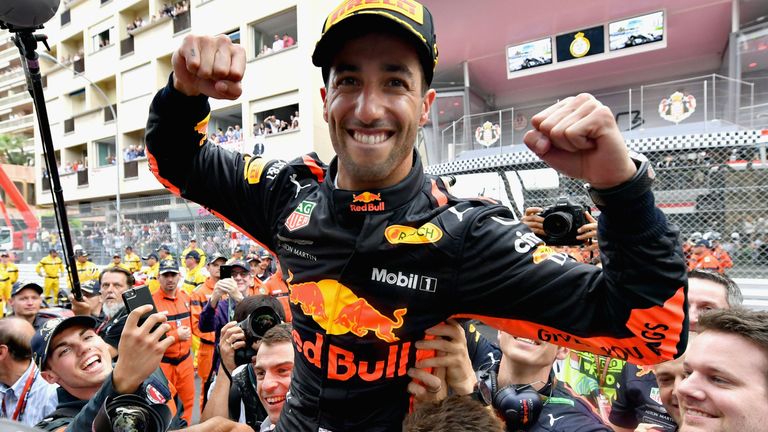 "He's lost about 25 per cent of the power of the engine. Because of the way these engines work that put all his rear brake temperatures through the roof. He's having to cool the brakes, cool the car and he's got Sebastian Vettel breathing down his neck.
"He cannot make a mistake, he cannot lock a wheel up. He totally nailed it. He was the coolest guy out there."
Ricciardo is out of contract with Red Bull at the end of the season and he has frequently said he is in no rush to decide his future.
"I'm not sure if his price has gone up, or his love for the team has gone up, or both," Horner said.
"I've made it clear all along we want to keep Daniel. He's won the same amount of races as Lewis and Sebastian in this championship. He could have done more in Bahrain without that retirement and we all know what happened in Baku.
"There is still a long, long way to go and we have a great racing car."