Bernie Ecclestone suggests Pirelli not hitting remit with controversial 2013 tyres
"We'll go back to last season's type of tyres," says F1 chief
By James Galloway
Last Updated: 14/05/13 12:28pm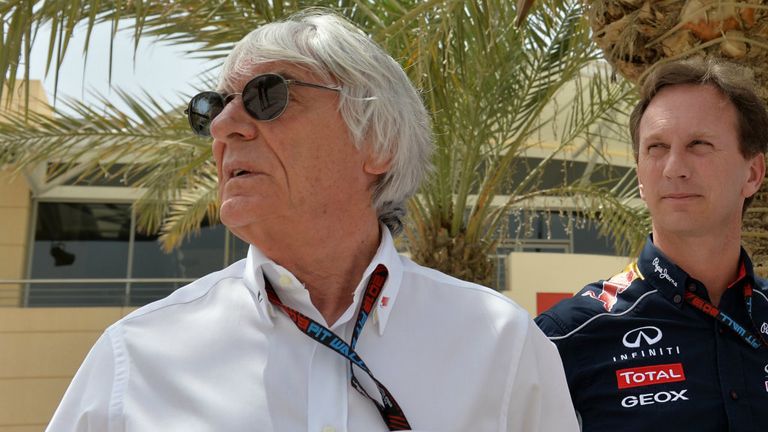 The fallout from the pitstop-filled grand prix has continued two days on from Sunday's race with Mateschitz on Monday adding his influential voice to the debate when he said that rather than "real racing" Formula 1 was now a "competition in tyre management".
Having acknowledged themselves than an average of four pitstops per car is too much, Pirelli have committed to overhauling their tyres by the end of next month - even though their motorsport chief Paul Hembery has attempted to counter some of the stinging criticisms by pointing out that it was F1 itself that directly asked for less durable tyres.
Ecclestone was a leading advocate for the advent of more exciting tyres however insists he didn't want things to be as excessive as was the case last weekend.
"The tyres are wrong, not what we intended when we asked Pirelli to produce something which did a half race ," he told the Daily Express.
"Pirelli know it and they're doing something about it. We'll go back to last season's type of tyres, which gave us some close racing."
Mateschitz's well-publicised comments, and his discussions with Ecclestone, have underlined what has been Red Bull's season-long opposition to the more aggressive 2013 compounds owing to a belief that they are being penalised for having a fast car with high downforce levels.
Both team boss Christian Horner, and his two drivers, have made no secret of their opposition to Pirelli's current specifications and the team lobbied hard for the Italian manufacturer to make more radical changes to their range than was ultimately the case prior to last weekend's race.
Mateschitz's words have served to add further fuel to the fire.
"Everyone knows what happens here," the Austrian billionaire was quoted as saying by his national press.
"Under the circumstances, we can neither get the best out of our car nor our drivers. This is a competition in tyre management. Real racing looks different.
"There is no more real qualifying and fighting for the pole as everyone is just saving tyres for the race. If we made the best of our car we would have to stop eight or ten times during a race, depending on the track."