Mark Webber has hit out at the penalty he received at the Singapore Grand Prix
"Don't get me started on reprimands" says unhappy Aussie
By Mike Wise in Yeongam
Last Updated: 06/10/13 7:32am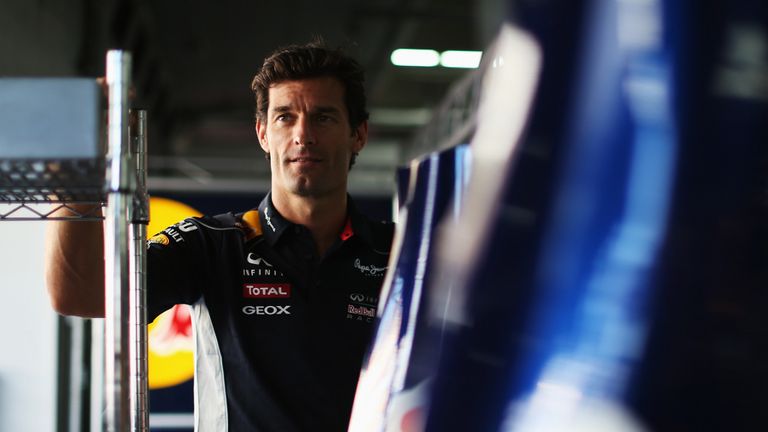 Stewards handed out reprimands to both Webber and Fernando Alonso after the Spaniard stopped his Ferrari to give the Australian a lift back to the pits following his retirement on the last lap of the race at Marina Bay.
According to one of the stewards, Derek Warwick, they had initially intended to show leniency but changed their minds after subsequently viewing video footage that showed the Mercedes cars of Nico Rosberg and Lewis Hamilton passing closely either side of Alonso's as Webber hopped on board.
Webber picked up the reprimand specifically because he did not seek permission from marshals to walk out on to the track. According to the Australian, though, the video angle did not present a full view of events.
"Don't get me started on reprimands," Webber said at the Korean International Circuit on Thursday. "I saw both Mercedes on the straight when I was in the escape road. This camera angle is from that way but if you look at it from the other way, I had a good view before they started turning in - I'm in the escape road, so I can see down to the kink.
"Lewis passed me at the grand speed of 56 km/h then okay...sorry."
Of course, Webber is not the first driver to accept a lift back to the pits but he is a high-profile name to fall foul of rule 18.2 in the Sporting Regulations, which punishes drivers who rack up three reprimands.
"It's just changed a lot hasn't it?" lamented the 37-year-old, who was also reprimanded in Bahrain and Canada. "Things are changing - that's the way it is now, in life and in sport. Things change and what you probably think is not too bad at the time, other people don't see it that way.
"They're in a position to take a decision and that's it. Obviously I got the penalty for not asking the marshal to walk on the track but there was no communication anyway."
Forced to start Sunday's race from 11th on the grid at best, Webber admitted that wet weather could represent his best chance of earning a good result.
"It's a good track for me. I've always been quick here. It's not ideal: you don't want to wind up 11th or 12th on the grid. But it could be wet on the weekend, who knows?" he added.
"It's better than having a ten-place penalty at Monaco, that's for sure."
You can see all the action from the Korean Grand Prix this weekend. Coverage of the first practice session starts at 1.45am on Friday morning. Practice three and qualifying is from 2.45am on Saturday and all the build-up and the race is from 5.30am on Sunday morning, and it's all live on Sky Sports F1.