Mark Webber not anticipating an emotional farewell at the Brazilian GP
Aussie preparing himself for F1 swansong
By Mike Wise in Sao Paulo
Last Updated: 24/11/13 7:56am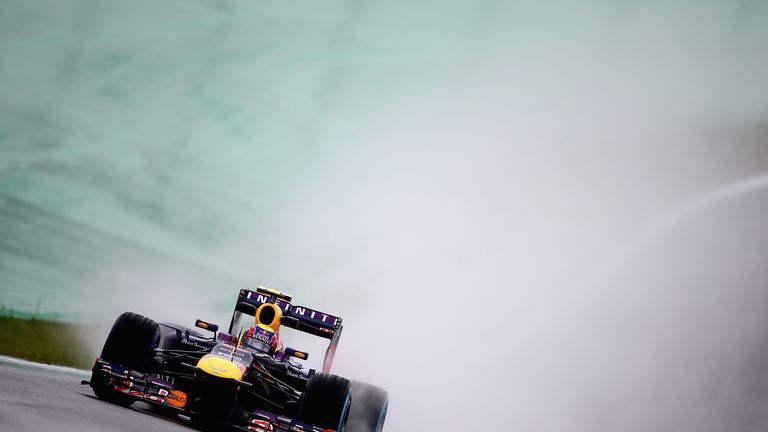 The 37-year-old Australian, who is making his 215th and final grand prix start at Interlagos before embarking on a career racing sportscars for Porsche, said he was happy to be moving on.
"Maybe tomorrow, when I get into the car for the last time, and I step out for the last time, that will be the most extreme case of emotions," Webber said.
"But as I said before, if the Kleenex is out then I've made the wrong decision. I'm happy with my last race coming and I'll do my best."
Speaking earlier in the week, Webber said that the final race of the season felt "normal". However, he admitted that his impending departure had finally started to sink in at Friday's drivers' briefing.
"The drivers' briefing was interesting, just because the guys gave me a very good reception. I had a little chat with them and that was nice because obviously they're the ones that you work so hard to compete against over 17 years and that means a lot to you," he said.
"That was quite touching. It was good to get a good reception off those guys - a lot of them I've actually raced at all my races. So that was a bit of a wake-up call and tomorrow a little bit more."
Webber starts the race fourth on the grid behind Red Bull team-mate Sebastian Vettel, Mercedes' Nico Rosberg and Ferrari's Fernando Alonso.
Qualifying was held in wet conditions, which eventually became so bad they forced a 40-minute delay.
The rain had eased and standing water been dispersed by the time Q3 finally got underway but Webber said his car had felt better earlier on.
"I never felt comfortable on the last set. Better on the extremes; inters...I knew I was in the sh*t the first lap," he said.
With changeable conditions again forecast for the race, Webber added that the outcome was, to an extent, a lottery.
"It does open it up a lot, we know that. History shows that when you have greasy, wet races - intermediates, safety cars, full wets, driver errors, all sorts - it happens," he said.
Yet the same was being said of qualifying, which ended with Webber's nemesis on pole position for the ninth time this season.
"Obviously he's the favourite," he said of team-mate Vettel's prospects. "He's won the last thousand races."