Red Bull thrown out of Abu Dhabi GP qualifying after stewards deem wings illegal
Daniel Ricciardo and Sebastian Vettel sent to the back of the grid for Sunday's race; team 'disappointed' and say they have been 'singled out'
By Mike Wise at Yas Marina
Last Updated: 24/11/14 3:27pm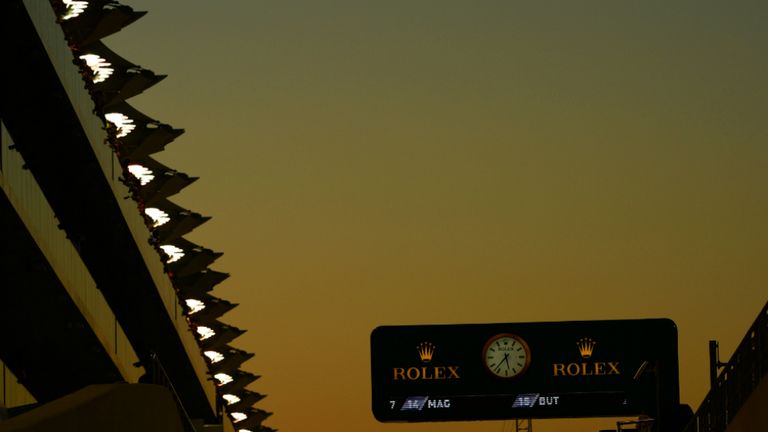 Stewards have excluded Red Bull from Abu Dhabi GP qualifying after it was decided that front wings on the cars driven by Sebastian Vettel and Daniel Ricciardo were flexing.
Ricciardo and Vettel had respectively set the fifth and sixth fastest times during qualifying for Sunday's race but the FIA have instead sent them both to the back of the grid.
According to the governing body's Technical Delegate Jo Bauer, "when checking the front wing of car numbers 01 and 03 it was found that the front wing flaps were designed to flex under aerodynamic load".
Team representatives - Red Bull Chief Technical Officer Adrian Newey and Team Manager Jonathan Wheatley - were called to meet the stewards, but they upheld Bauer's view that both cars breached Article 3.15 of F1's Technical Regulations. 
Article 3.15 limits moveable aerodynamics and states that 'any specific part of the car influencing its aerodynamic performance'...'must be rigidly secured to the entirely sprung part of the car (rigidly secured means not having any degree of freedom)'.
In a statement, Red Bull claimed they'd been singled out by the FIA. 'Following the decision of the Stewards regarding the front wings on both our cars (Car 1 and Car 3), we are disappointed that we have been singled out for a front wing deflection test when it is clear that other teams are interpreting the rules in a similar fashion,' it read.
'The team accepts the decision of the Stewards and will start the race from the back of the grid.'
Although Red Bull's wing designs have attracted similar attention since 2010, Saturday's decision by the FIA is the first time that they, or anyone, have actually been punished. 
Two years ago, the FIA devised more stringent tests after concerns that both Red Bull and rival teams had developed technology that was still allowing their front wing designs to move under aerodynamic load and gain an advantage.