'Red Bull no longer in harmony'
Mike Gascoyne & David Brabham discuss Red Bull's warning and Renault complaints on Midweek Report, Wednesday night on Sky F1
By Sky Sports Digital
Last Updated: 18/03/15 7:26pm
Red Bull's threat to quit the sport unless regulations are changed could be indicative of discord behind the scenes, according to the guests on this week's edition of The F1 Midweek Report.
In the wake of a depressing start to the season for the former world champions at the Australian GP, when the team finished a lap behind Mercedes, Helmut Marko, a close confidant of Red Bull boss Dietrich Mateschitz, suggested that the Austrian billionaire could contemplate an F1 withdrawal if he was "totally dissatisfied" with the direction the sport was headed.
Discussing Marko's comments on the latest edition of The F1 Midweek Report which airs on Sky Sports F1 on Wednesday night at 8.30pm, guests David Brabham and Mike Gascoyne suggested all was not well at the sport's former dominant force.
Brabham, a former F1 driver, said of Red Bull's quit threat: "I've heard that from Ferrari a few times over the years too.
"It probably highlights what's going on behind the scenes. Four years of dominance means a team in harmony, Red Bull don't seem to be a team in harmony at the moment like Mercedes. There are reasons behind that which we don't necessary know.
"So when you come up with statements like that it generally is because there is a bit of trouble behind the scenes."
Since clinching their fourth successive world championship double in 2013, Red Bull have had to contend with a number of high-profile departures to rivals with star driver Sebastian Vettel and aerodynamics chief Peter Prodromou among those to leave, the pair heading for Ferrari and McLaren respectively. Design guru Adrian Newey, meanwhile, has also scaled back his front-line F1 involvement.
Gascoyne, a former technical director at a host of teams including Toyota, Renault and Caterham, agrees there is more to the situation than meets the eye and reckons Red Bull will find it tough to re-establish pre-eminence on the grid.
"A lot of the reports over the last year or two have been about Red Bull staff leaving. We don't know, but there are other reasons behind there as well," he said.
"It's tough when that's happening to rebuild that team and get back to the top. Then of course if your engine manufacturer isn't performing as well, and clearly Renault aren't, then it's going to be difficult."
The root of Red Bull's fall down the order since the advent of F1's turbo regulations last season has been the underperformance of their Renault power unit, which Christian Horner claiming post-race in Melbourne that the French manufacturer "appear to have made a retrograde step" over the winter.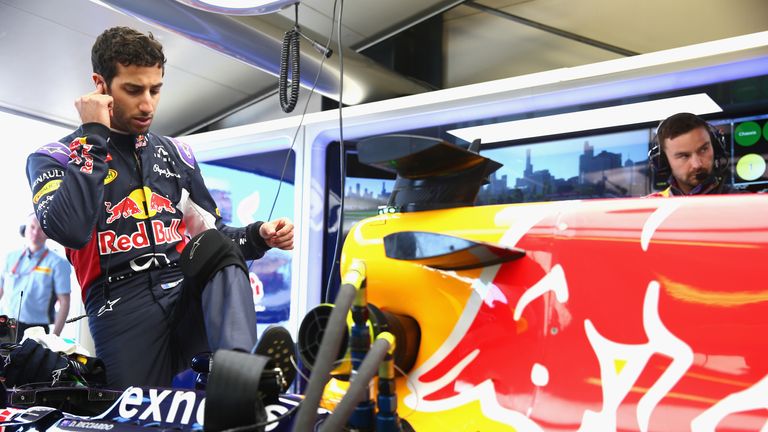 Public tensions between team and engine supplier seemingly reached a nadir last summer when Marko suggested Red Bull could look to make their own engines from 2016, however Gascoyne now reckons the relationship is on rocky ground.
"You contrast that with McLaren and Honda where they've been very together in what they've been saying in the press," he said.
"[For Red Bull] to be this vocal about it, for a team that supplies you with free engines, you've got to think that something's going to happen there."
But after just one race of the new campaign, Gascoyne reckons Red Bull's warnings are oddly timed.
"They've always been pretty vocal. A lot of people would sit there and look at them and say 'you weren't complaining when you were winning four championships in a row and you didn't mind there being dominance'." he said.
"Their argument is there were rule changes during that period to knock them back. But we're only one race in. They won three races last year, they've won four of the last five championships. It seems pretty strange at this stage to be threatening to pull out.
The Midweek Report returns at 8.30pm on Sky Sports F1 on Wednesday with Mike Gascoyne and David Brabham joining Natalie Pinkham in the studio to analyse events in Melbourne.