Red Bull and Renault: Charting the breakdown of their relationship
Who's said what since the wheels started falling off the former world championship-winning partnership
By Sky Sports Digital
Last Updated: 09/10/15 11:12am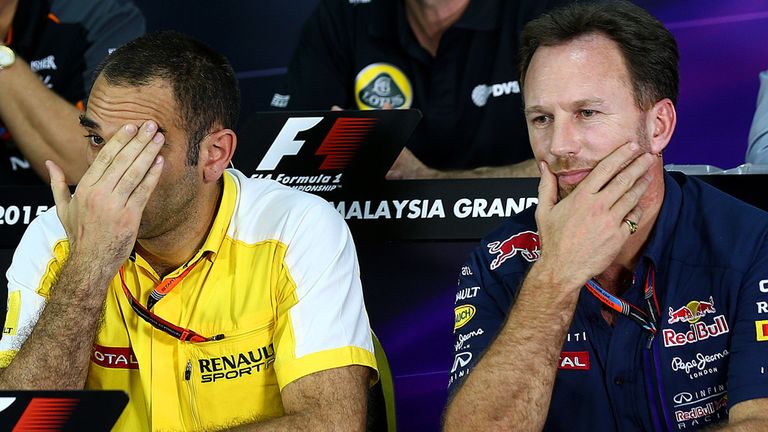 While the relationship between Red Bull and Renault hadn't always been harmonious, the fruits of their partnership before the sport's return to turbo engines were significant with four consecutive world championship doubles between 2010 and 2013.
However, it's been a completely different story over the last couple of years with the partnership struggling on track and publicly acrimonious off it.
As an early divorce beckons, here's what has been said by both sides since the start of 2014: 
"This is the tenth day of testing and we are about 10 days behind" Christian Horner during the closing stages of 2014 pre-season testing in Bahrain.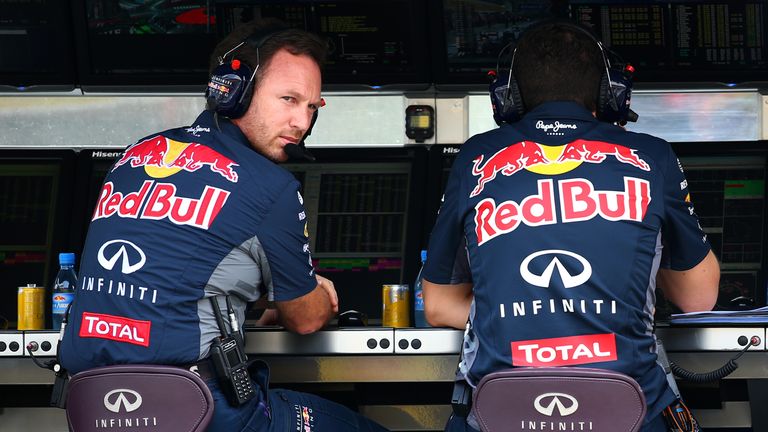 "We will have a look at where the engine is standing after this weekend and then we will see what we can achieve with this engine. If we don't see a possibility to be on a same level with Mercedes then we will have to look for alternatives" Five months into F1's hybrid era and Red Bull advisor Helmut Marko is already suggesting they could look at building their own engines.
"The reliability is unacceptable. The performance is unacceptable. There needs to be change at Renault. It can't continue like this. It's not good for Renault and it's not good for Red Bull" Horner calls for wholesale changes after the 2014 Austrian GP, Red Bull's home race, in which one car finishes eighth.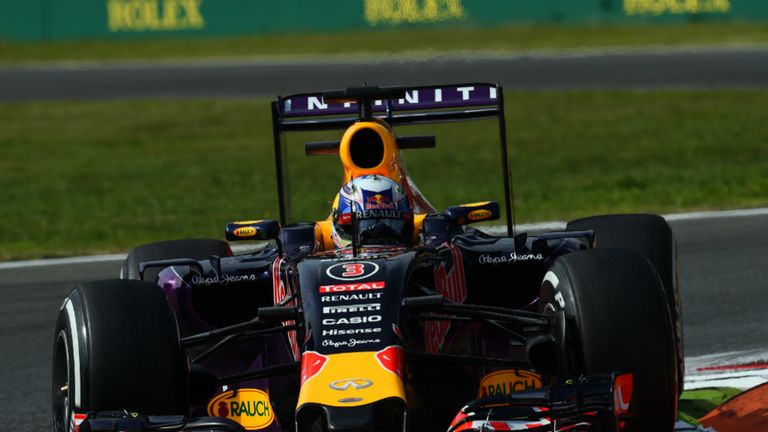 "We are right now in the process of strengthening the technical cooperation to race at eye level with Mercedes in 2015. In the long term there are current discussions of how to cooperate on a broader level over a longer period" Marko suggests things are looking up after Renault overhaul their structure, with Cyril Abiteboul returning as MD.
"It's one thing being in the position where you're not competitive but you can see your way out of it. It's another thing when you're not competitive and your partner doesn't seem to be willing to engage" Adrian Newey claims Renault are being uncooperative after another troubled winter.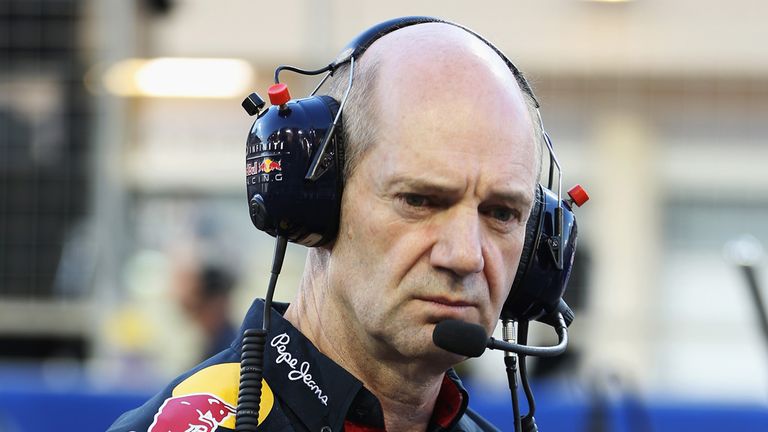 "It's been a very tough weekend for Renault. The engine is just quite undriveable. You can see and hear that from the comments the drivers are making" Horner launches a fresh broadside after a miserable season-opening race in Melbourne.
"Renault, at this stage, appear to have made a retrograde step...they're obviously in a bit of a mess at the moment" And that Horner broadside continues.
"If we are totally dissatisfied we could contemplate an F1 exit. The danger is there that [team owner] Mr Mateschitz loses his passion for F1" Marko raises the stakes again as it becomes clear Red Bull-Renault face another year of struggle.
"It's hard to have a partner who lies. Adrian is a charming man and an outstanding engineer but he has spent his life criticising his engine manufacturers. And he's too old to change" Abiteboul continues the escalating war of words.
"I can confirm that we are looking at a lot of options, including getting out of Formula 1" Abiteboul in Malaysia, where word first spreads that Renault might consider becoming a works team again.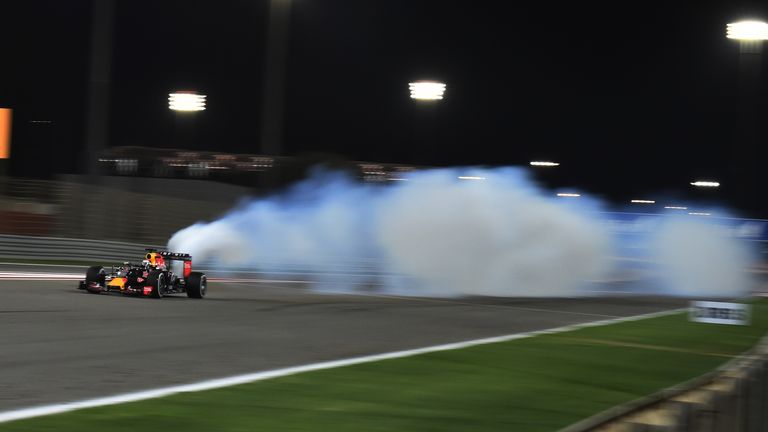 "They take from us not only time and money, but also the will and motivation. There is no driver and no chassis which is more able to compensate for the lack of horsepower. What else has to happen that we will lose our motivation completely?" But Red Bull co-owner Dietrich Mateschitz turns it back up again ahead of this year's Austrian GP, in which Daniel Ricciardo and Daniil Kvyat start at the back of the grid.
"Of course it tests our patience. Like any competitive team we want performance yesterday, and unfortunately with engines the lead time is a lot longer than with the chassis"  Horner in July as Red Bull await Renault's performance upgrade.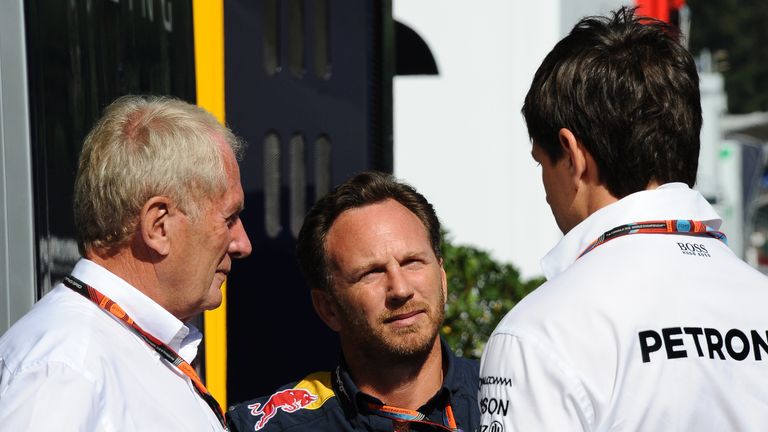 "We win and lose together, but Renault made a serious error in assessing what should have been done. Again, it is difficult to accept that Renault underestimated these rules when it was at the forefront of implementing them" A frustrated Horner voices his exasperation with Red Bull's partners.
"We have to address the competitiveness of the team moving forward. We want to hear what Renault's plans and commitments are and what that entails. Once we understand that, we can make a plan" Horner at the Belgian GP, where it's rumoured that Red Bull want to escape their contract early and switch to Mercedes.
"It hasn't been confirmed to us when it will be and how much performance it will be either. When we understand what the performance gain is we then have to weigh up is it worth taking a penalty for" Red Bull's team boss ponders the lack of performance upgrade at Italian GP - or, indeed, whether they'll bother taking it.
"Inevitably it is my job to talk with everybody" Horner finally admits at Monza that Red Bull have been talking to other engine suppliers, with Ferrari now favourites to become their new power providers for 2016.
"We have always been a customer, we have always paid for our engines, we never got them for free, and the performance was just not there. So we decided we will split" Marko confirms to Sky Sports in Singapore that the decision had now been taken - Red Bull will split from Renault at the end of the current season.
"It is not quite official yet, it is in that counselling stage before hopefully coming out with an amicable divorce fairly shortly" Horner on a separation that is nearly - but not quite - completed.